Installing Snip on MacOS
The MacOS app can either be downloaded from
our website
.
Simply click the
MacOS
button and your download will start right away: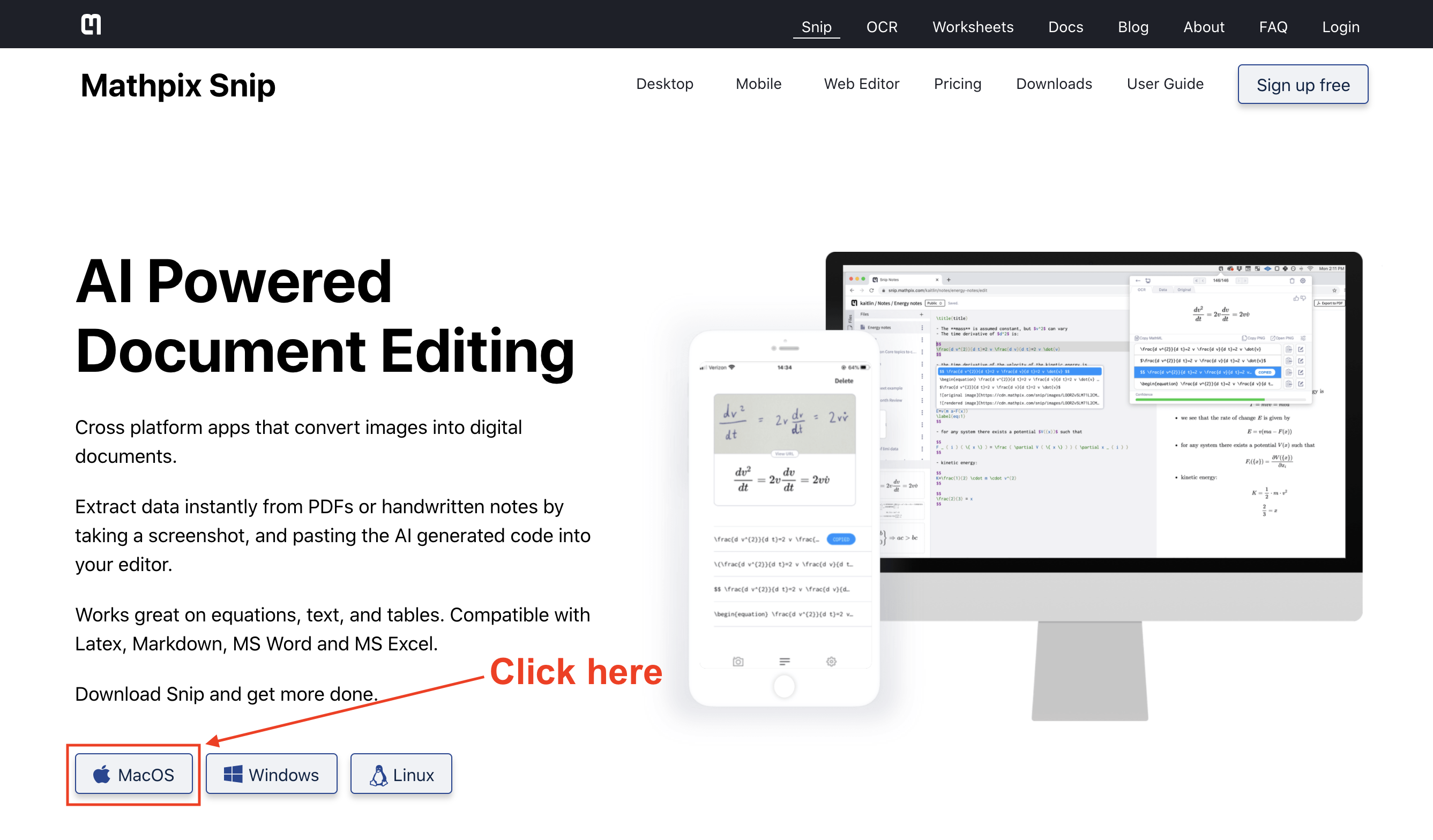 Once the download is complete, double click the file in your Downloads folder to open it. Next, you will see a prompt to drag Snip into your Applications folder.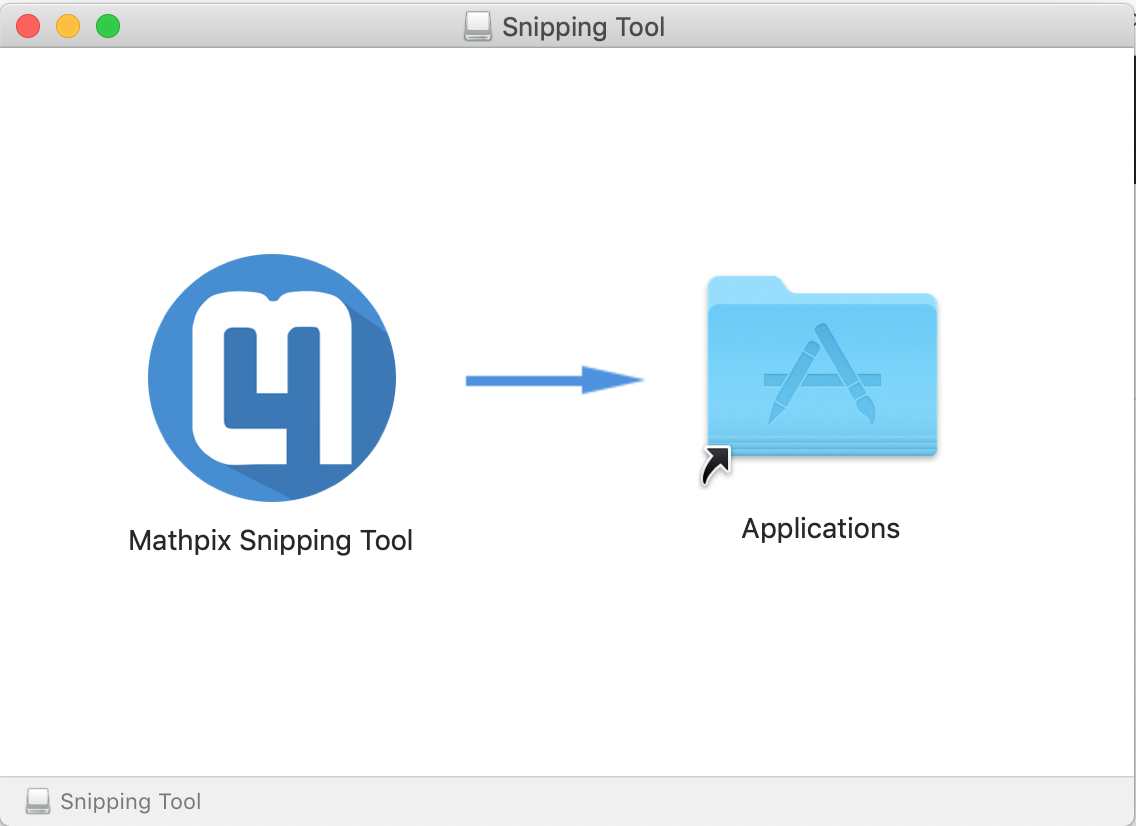 You do not have to move Snip to your Applications folder in order to use the app, but it will make it a lot easier to find!
Next, double click the Mathpix icon to run the app: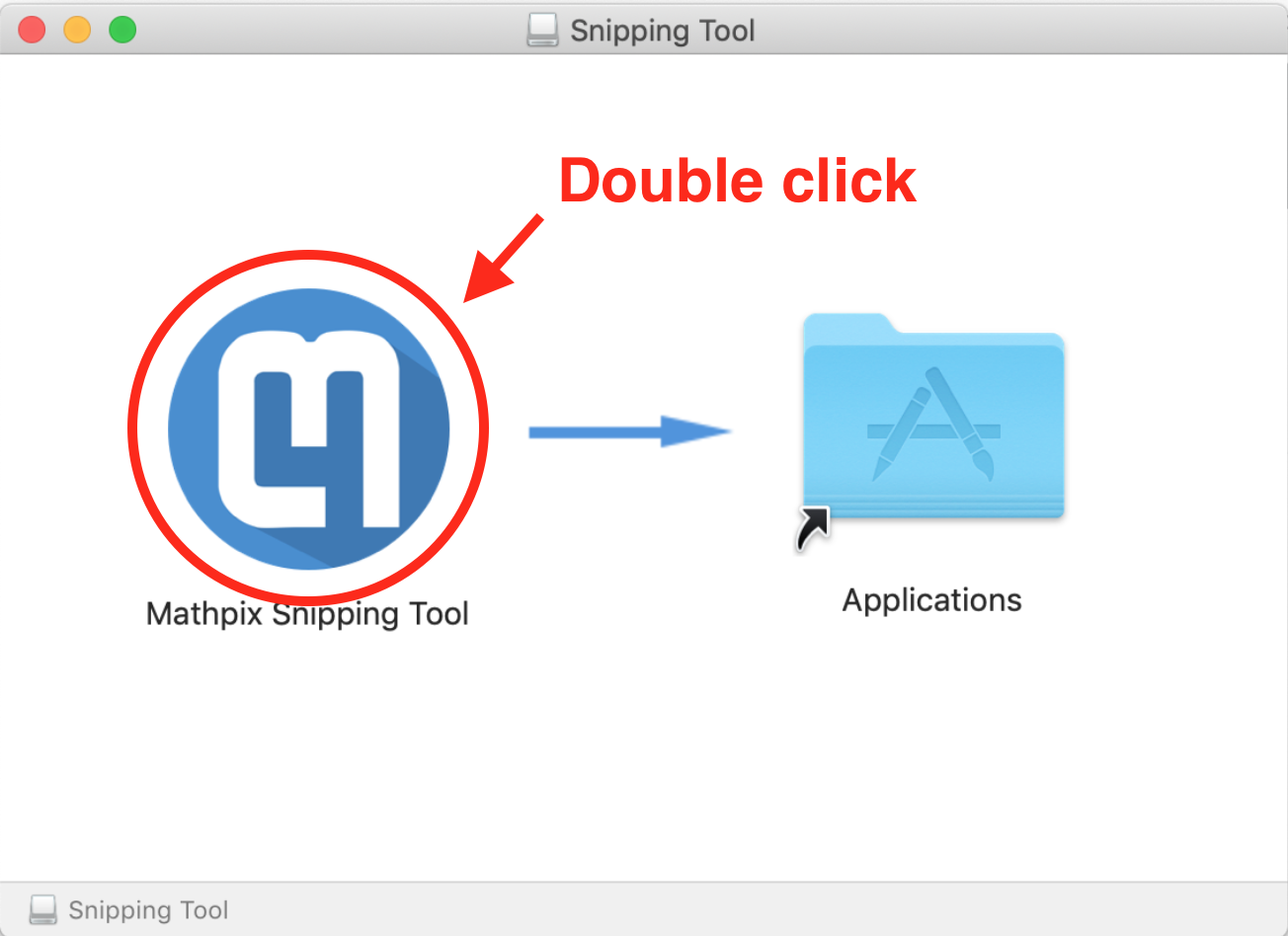 You will notice that the Mathpix logo has appeared in your system tray:

To get started using the app, click the Mathpix icon to open the app window. When the app opens, you will be prompted either to Sign up for or Log in with your Mathpix account.