Deleting an Individual Mathpix Account
Important: deleting your account is an irreversible action. Deleted accounts cannot be recovered
You can delete your individual Mathpix account at any time by going to your
Account Settings
.
You will see a section in red called Delete Account. Beneath this you will see an option to Delete your account.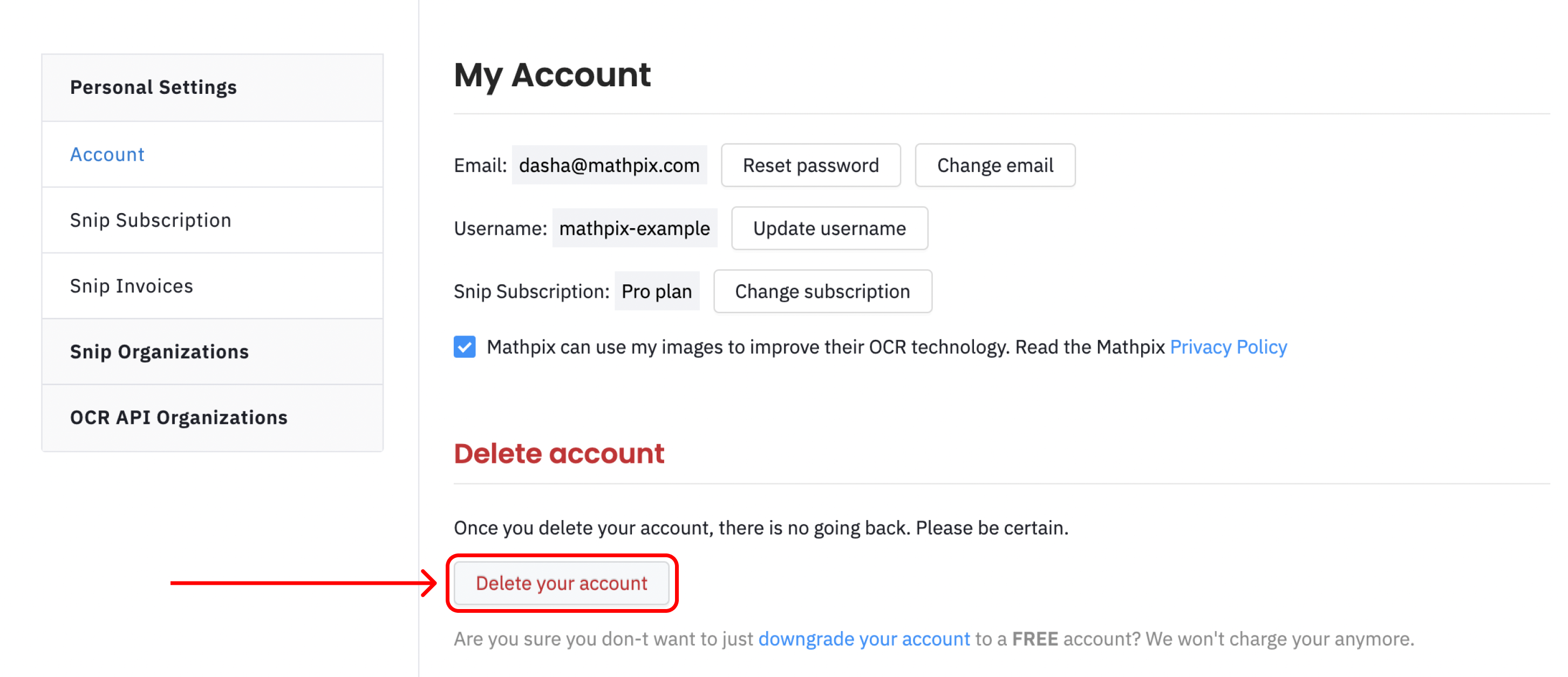 If you click this button, you will see a pop-up asking if you are sure that you want to delete your account because this action cannot be undone.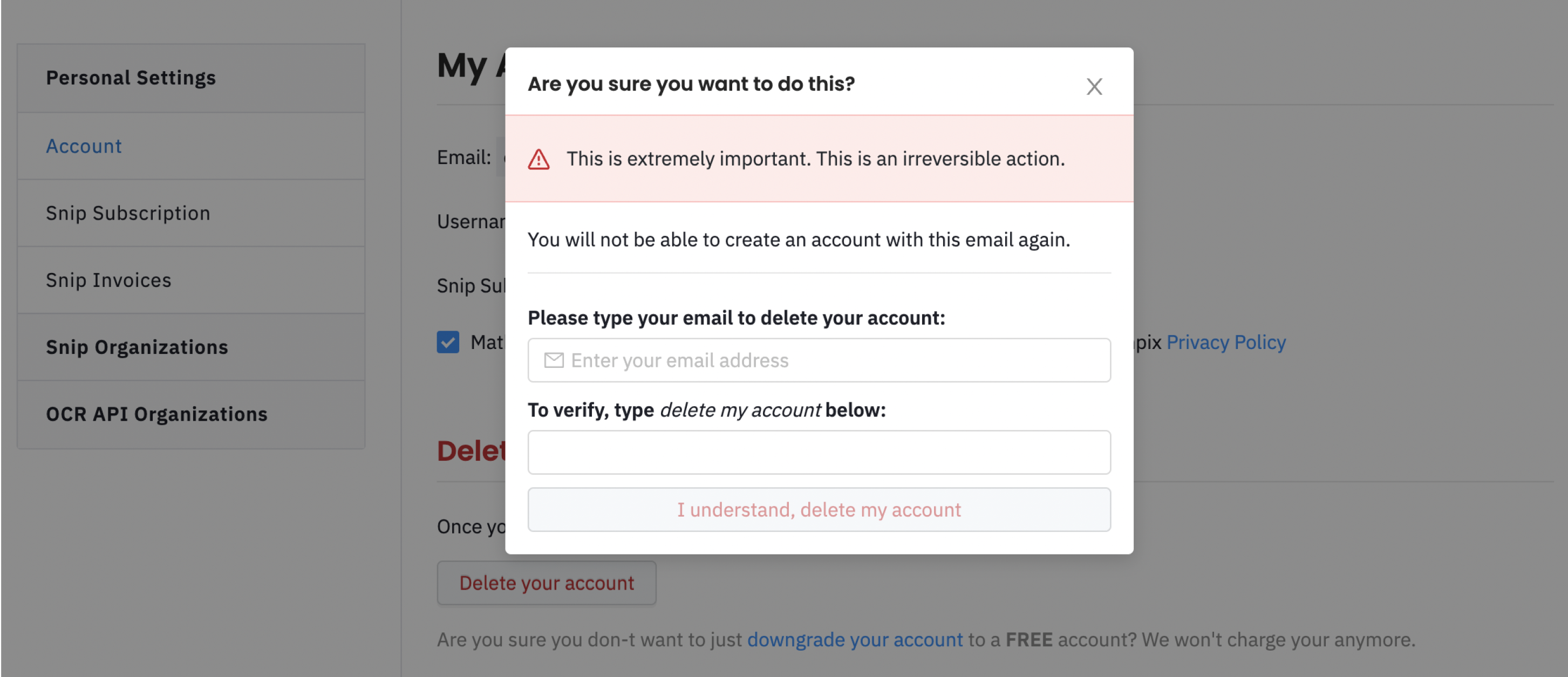 In order to confirm, you must type the email address associated with your Mathpix account into the first text box. Then you must manually type "delete my account" to the second text box to confirm the deletion. The delete button will become activated when both text boxes are fully filled.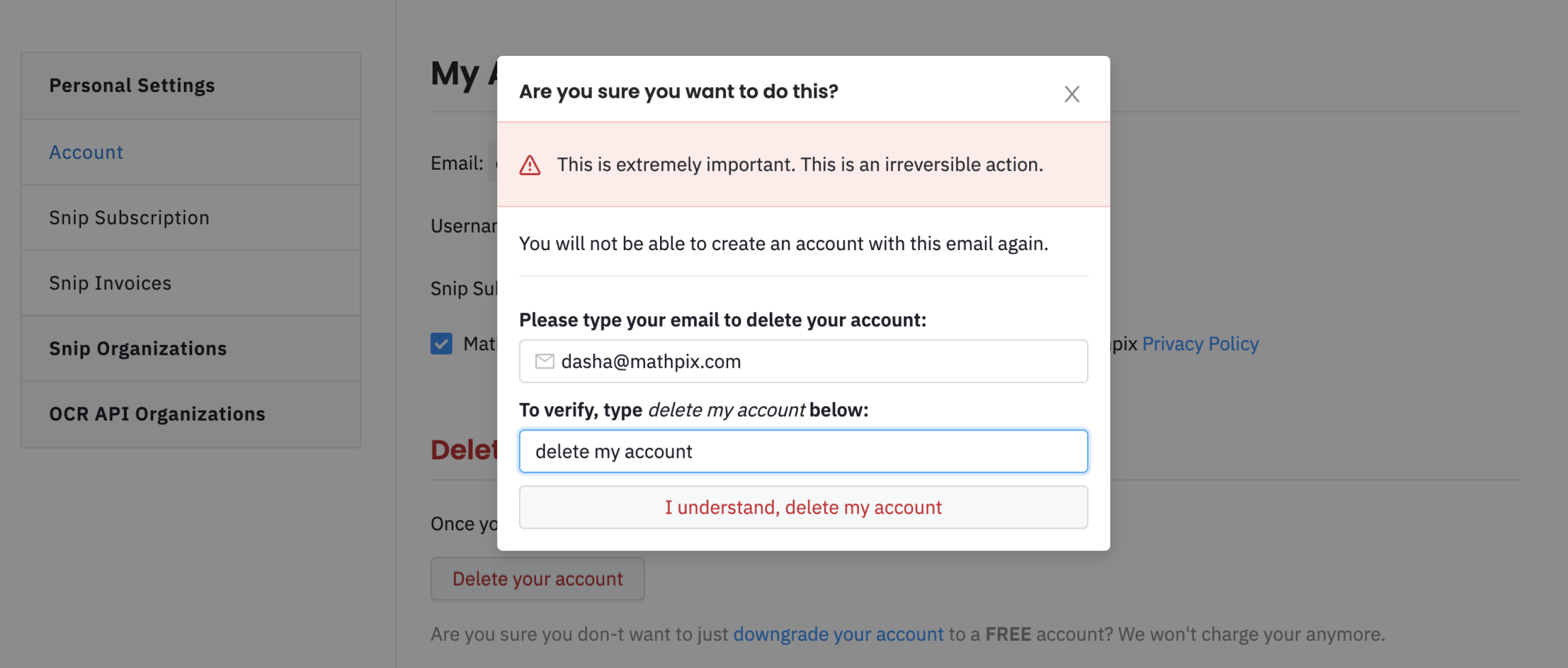 Once you have clicked the button that says I understand, delete my account, your account has been permanently deleted.
Questions about our cancellation policy? Read our
Terms
.