Upgrading to Mathpix Pro
For users who require more than the 50 free Snips offered under the Free plan, we also offer a paid Pro subscription that gives you unlimited monthly Snips. Upgrading to Pro is simple, and can be done at any time
in your account settings
by following these steps:
2. The first page you will see is the Dashboard, this is where your personal account information can be found. Go to the first section, My subscriptions. Here is where you can manage your subscription plan. The default subscription plan here will always be the monthly subscription. If you want to proceed with yearly billing at a discounted rate, click the button that says "Switch to yearly billing and get two months free!":

3. Regardless of if you have chosen monthly or yearly billing, the next step is to select the Upgrade button beneath Pro plan:

4. Once you click the Upgrade button, you should see a pop-up where you can enter your payment information that looks like this: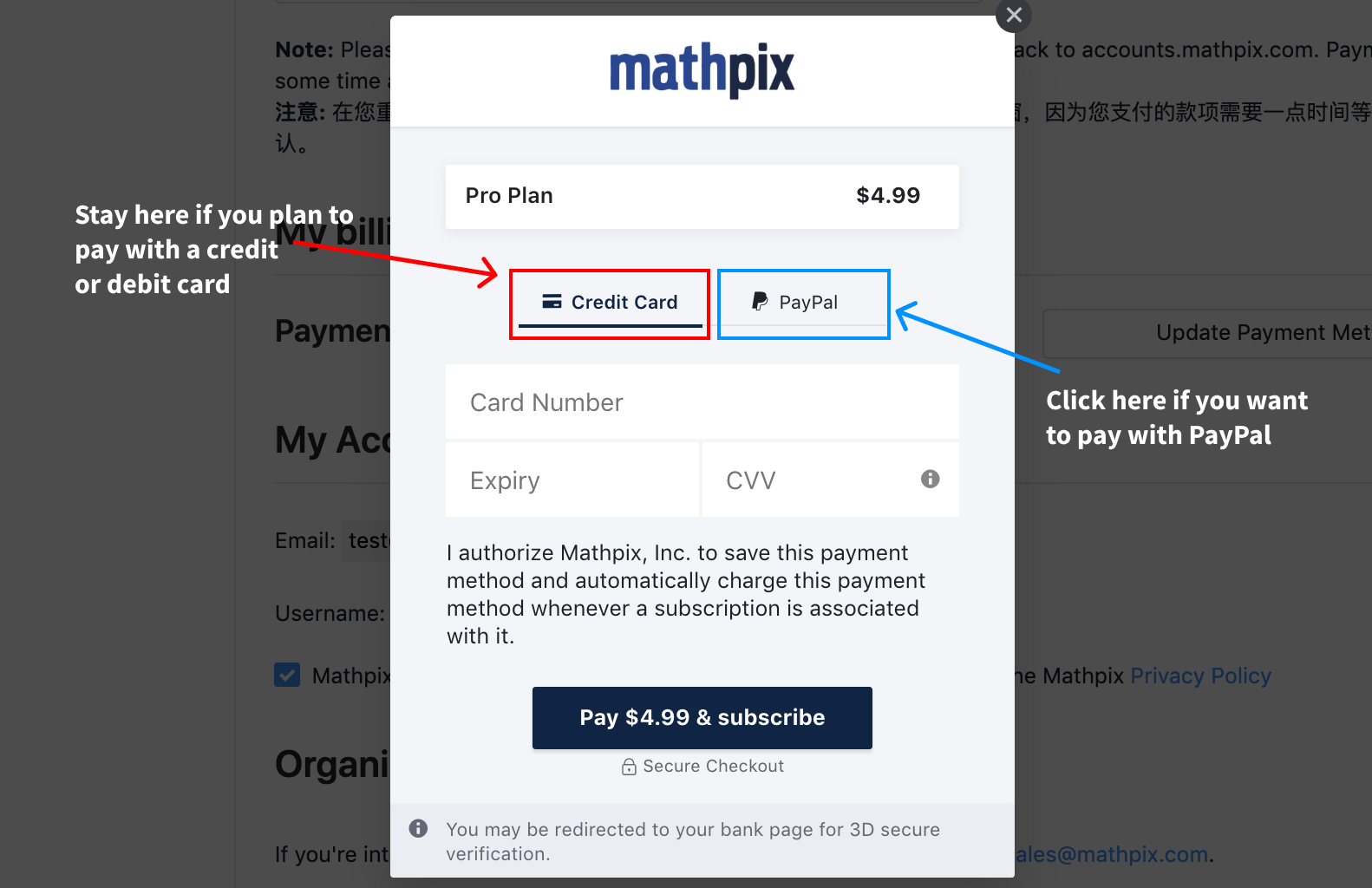 The default tab shows the form for adding credit or debit card information. If you would like to pay with PayPal, click the PayPal button to switch tabs.
5. If you're paying with a credit or debit card, just enter the card number, expiration date, and CVV into the secure form and click Pay 4.99 & subscribe.
If you would like to pay with your PayPal account, switch the to PayPal tab. You should see a yellow button that says PayPal checkout: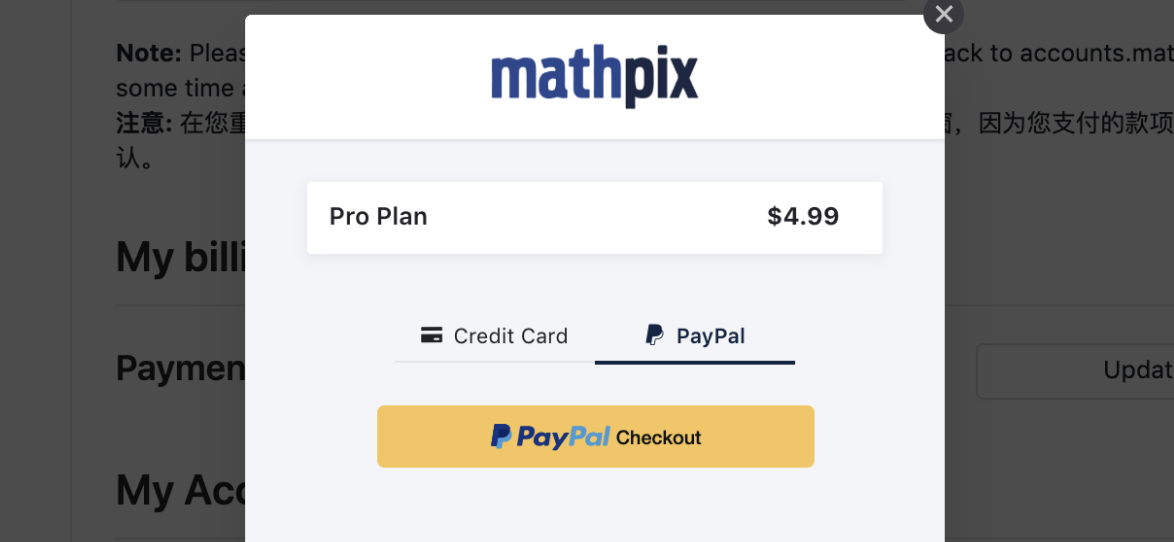 To continue with the PayPal checkout process, click the PayPal checkout button. Clicking this button will forward you to the PayPal website, where you may be asked to Login to your account. Next you'll choose your PayPal payment method, and click Continue. To confirm the PayPal payment, click Agree & Continue.
You will then be redirected back to
accounts.mathpix.com
, and you will see your PayPal account in the place where the yellow PayPal button had appeared before. To confirm your upgrade and charge your account, click
Pay 4.99 & subscribe
.
6. Congrats! You have upgraded to Pro. You can see that your Pro plan is active by the Active message where the Upgrade button used to be: