Mathpix Documentation
Explore our documentation, guides, and tutorials for all Mathpix products.
Mathpix Snip Apps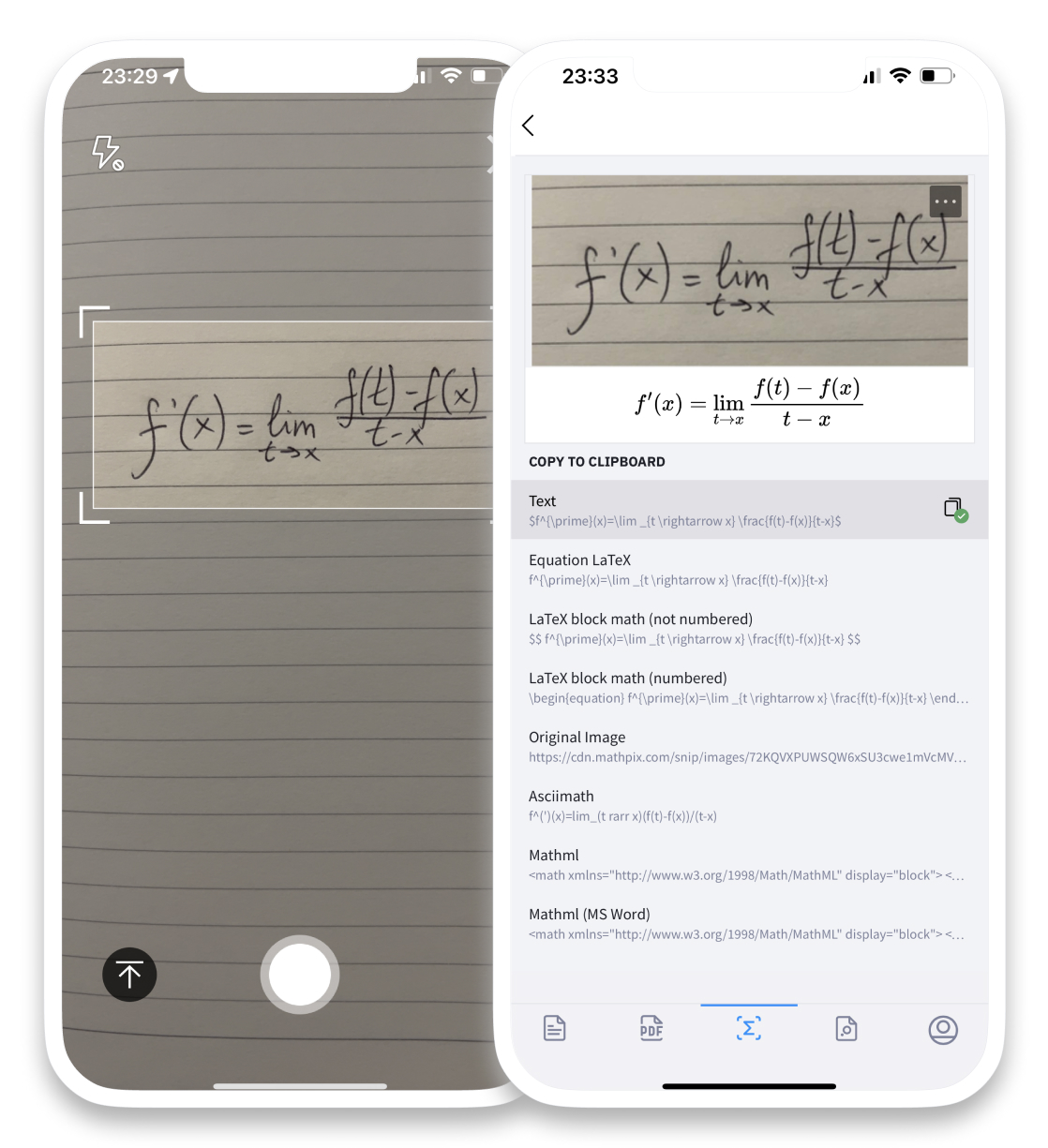 Digitize math and science with our AI-powered note taking apps. Available on Mac, Windows, Linux, iOS, Android, and Web.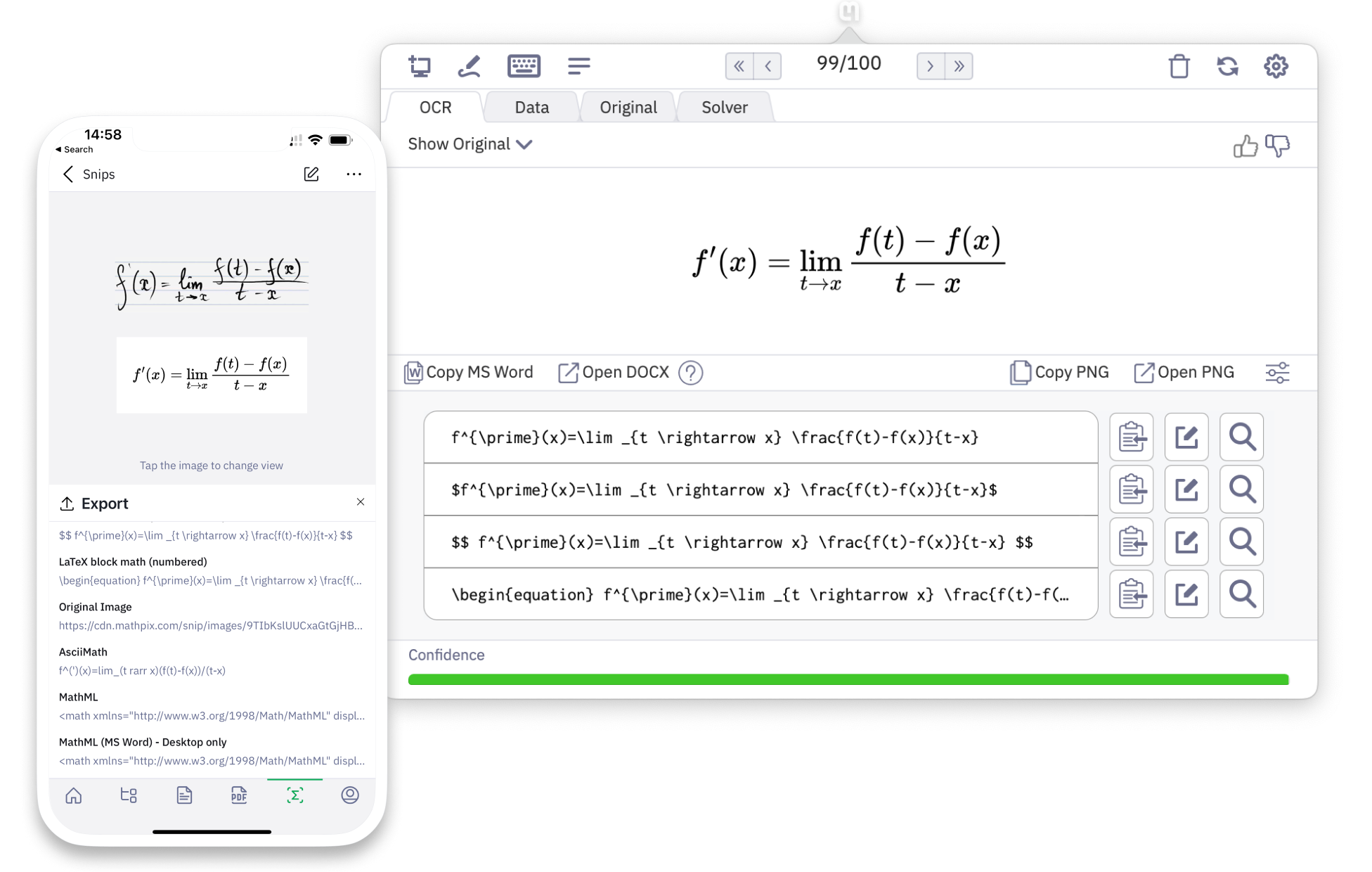 Mathpix Developer APIs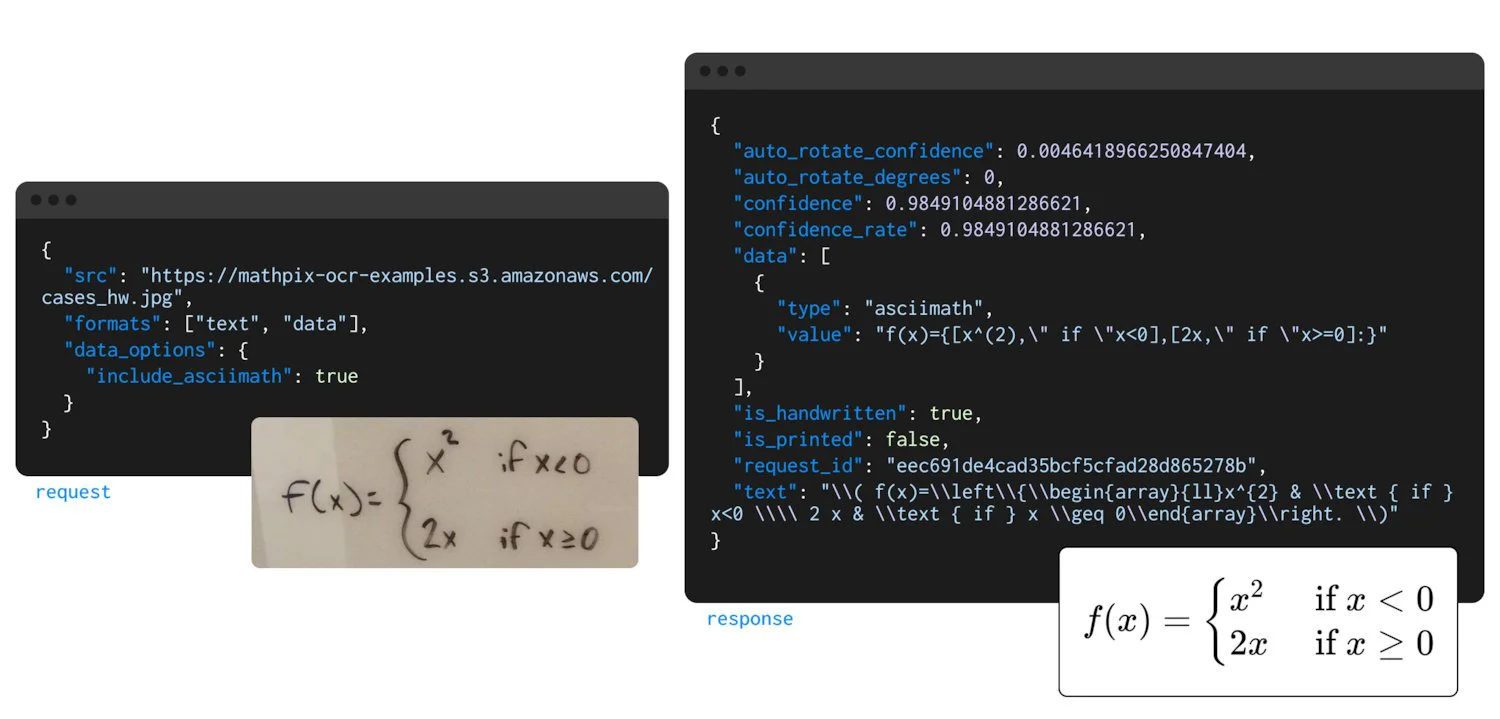 APIs for extracting math, text, and handwriting from images, and document conversion APIs powered by our state-of-the-art OCR.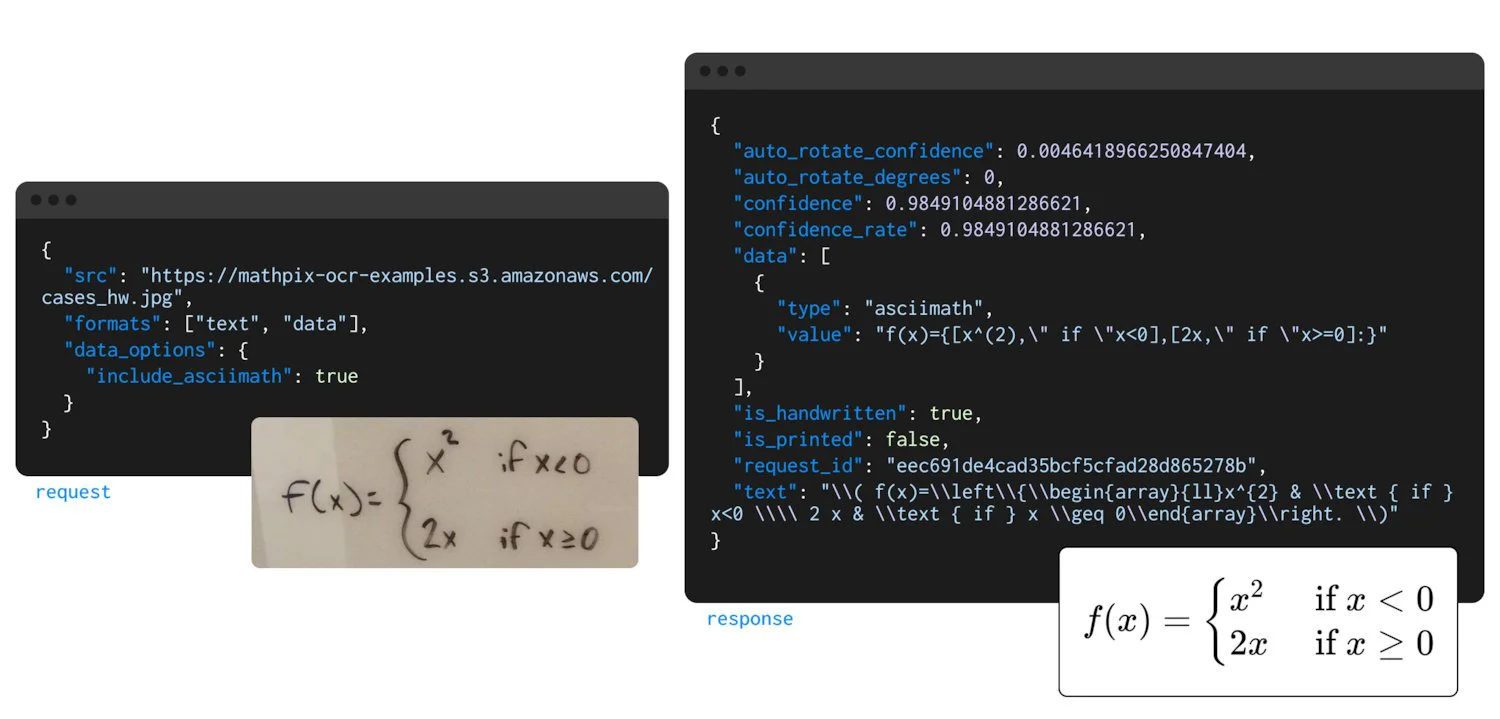 Mathpix Markdown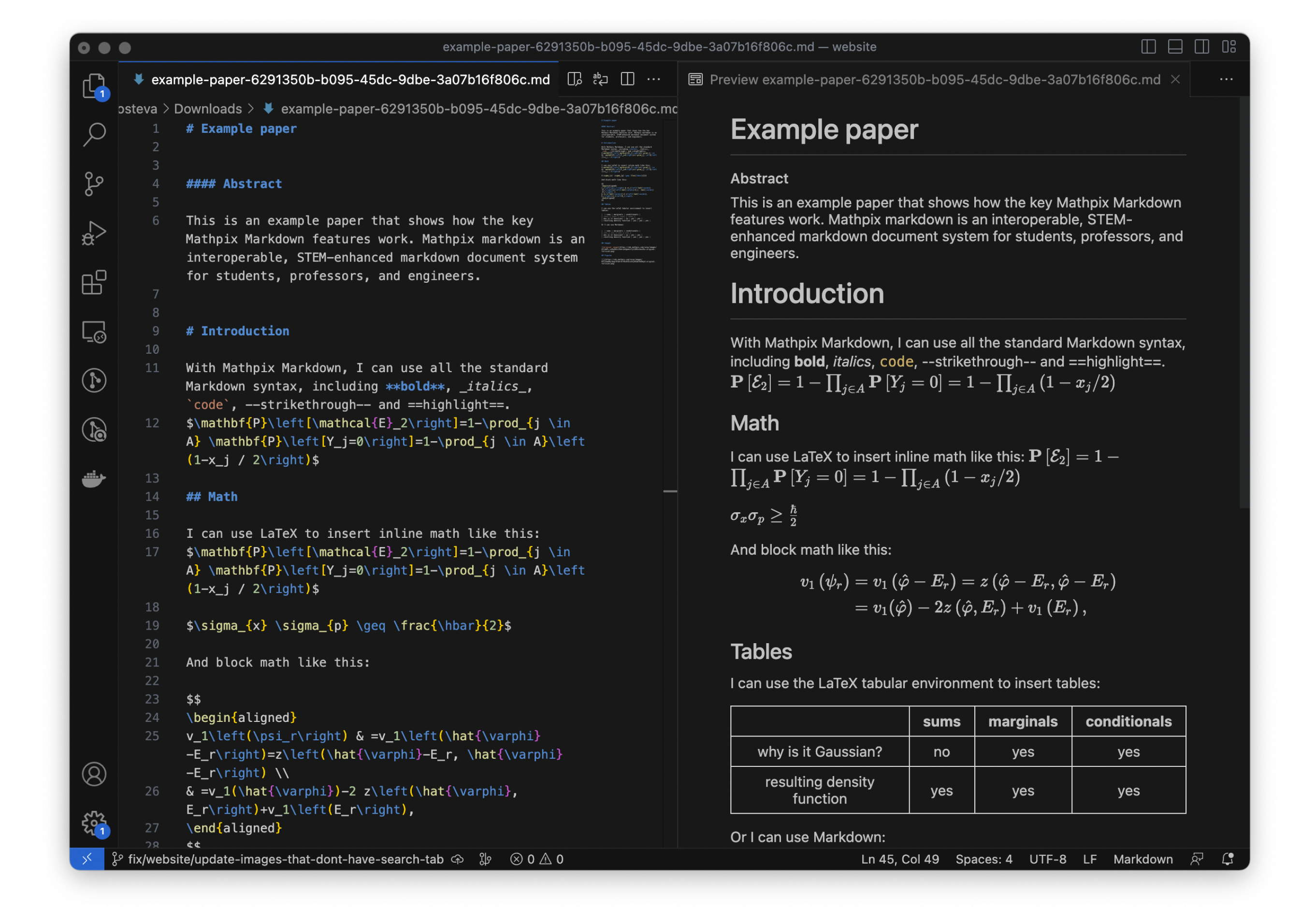 Our flavor of Markdown that supports extended LaTeX features optimized for scientists and engineers. It's an excellent low barrier to entry alternative to LaTeX for composting and sharing technical documents with math.