Markdown collaborative editor with PDF conversion features
AI-powered digital workspace, developed for scientists, teachers, and students.
We provide a note-taking app with Markdown and LaTeX support, that allows to share and collaborate on documents in real time.
Snip brings all your work into one place. Cloud syncing all the documents across devices, autocompletion, and exporting to other formats included.
Online converting, writing, and publishing tool
Mathpix Markdown (MMD)
A superset of Markdown that adds helpful syntax for the STEM community. We took standard Markdown and extended it with key LaTeX features and chemistry support.
Your LaTeX constructions are properly preserved during conversion to LaTeX, DOCX, HTML, and PDF.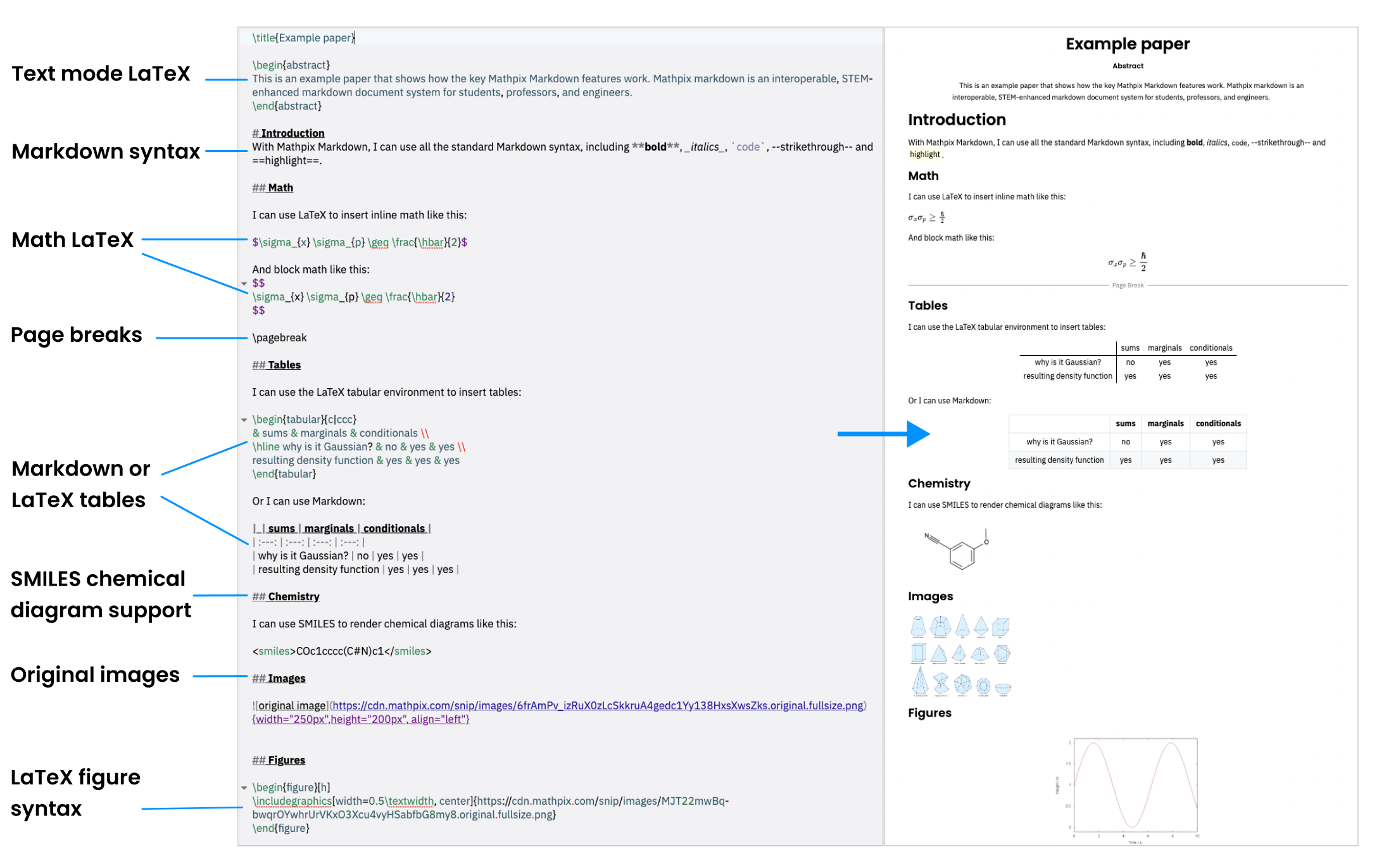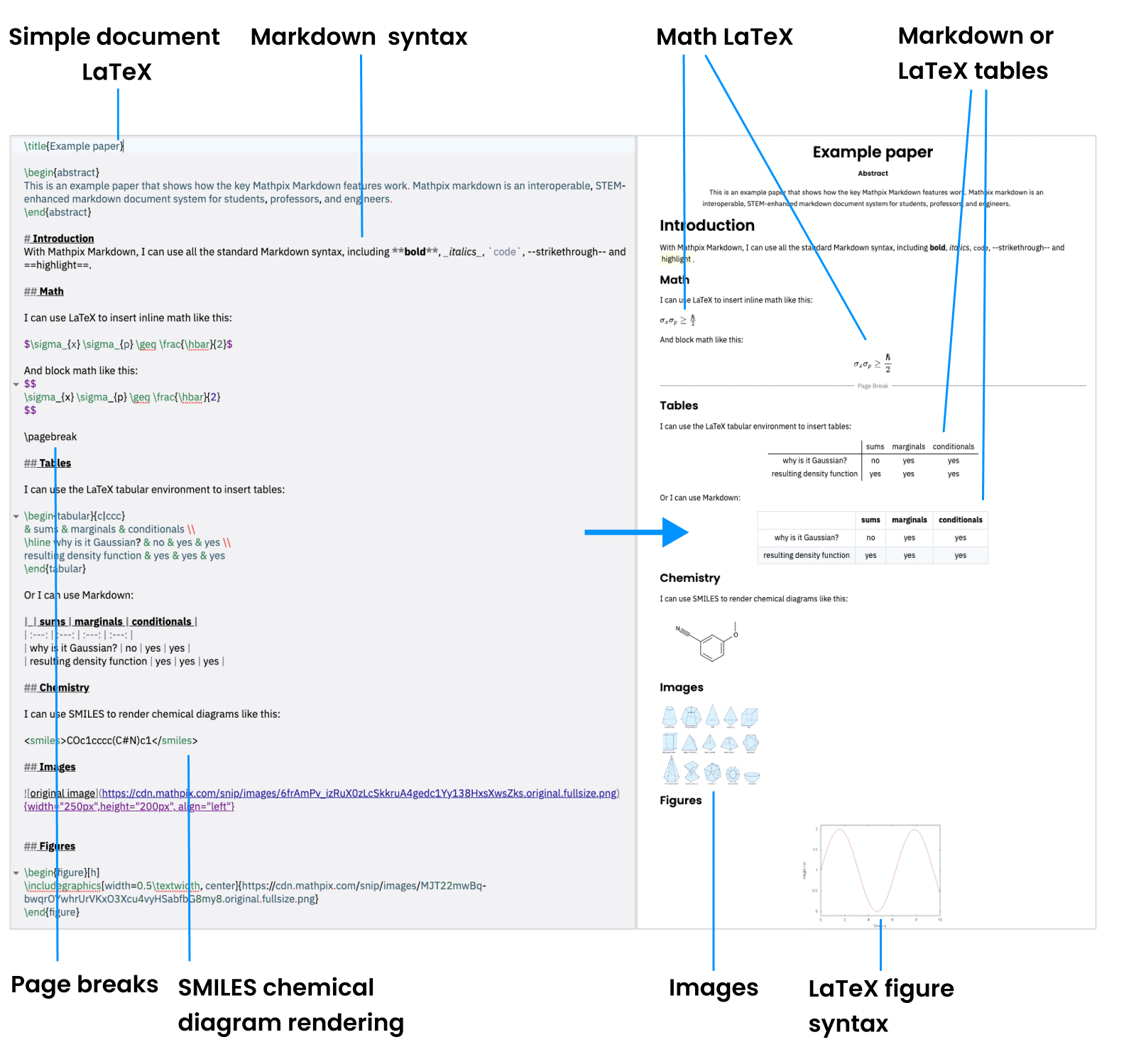 Work seamlessly across apps
Snip apps sync automatically with the snipping tool for desktop. All the screen-grabbed images converted with a desktop app are added to your Snips collection on mobile and web.
All data is encrypted and stored in the cloud, so you can rest assured that your work is safe.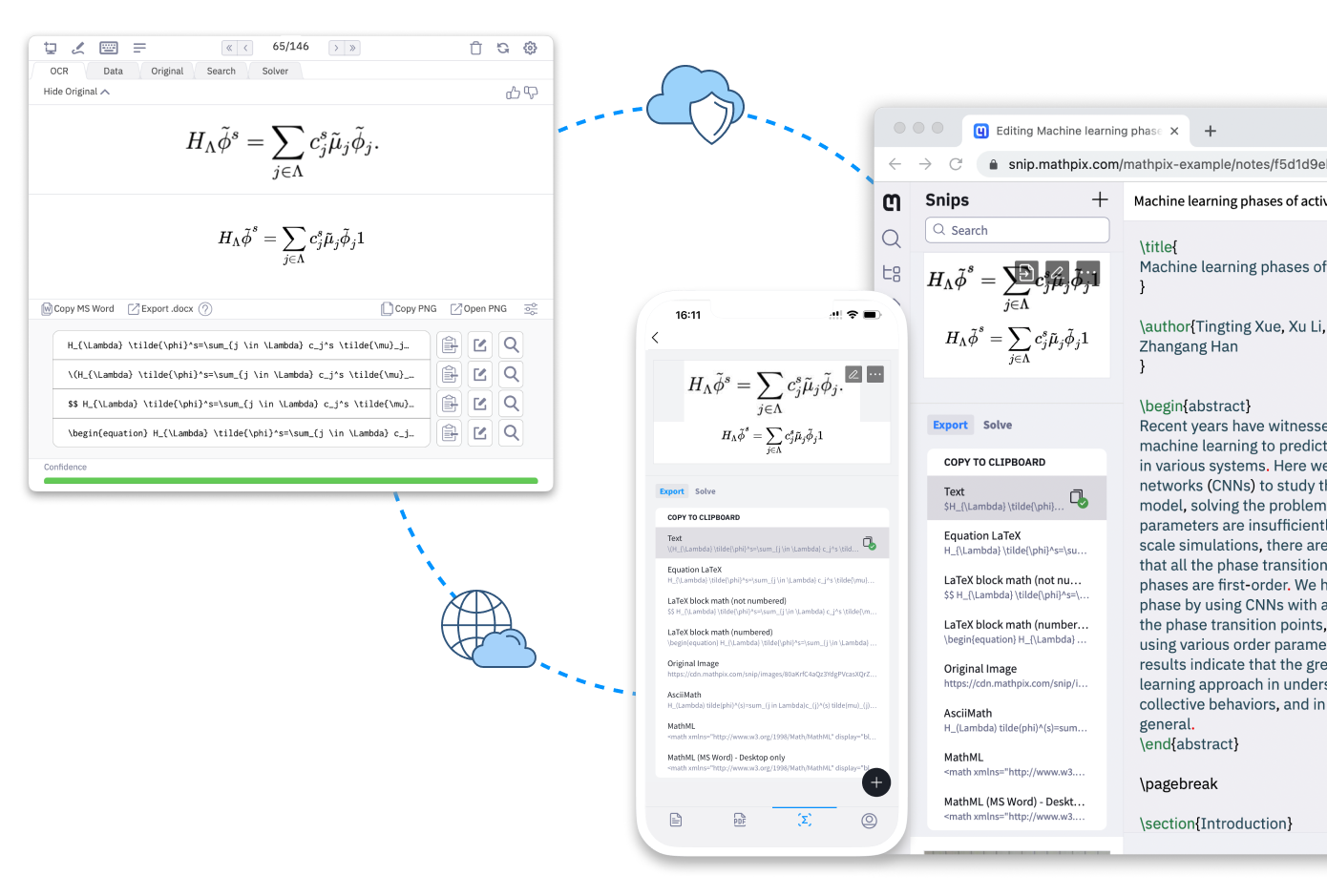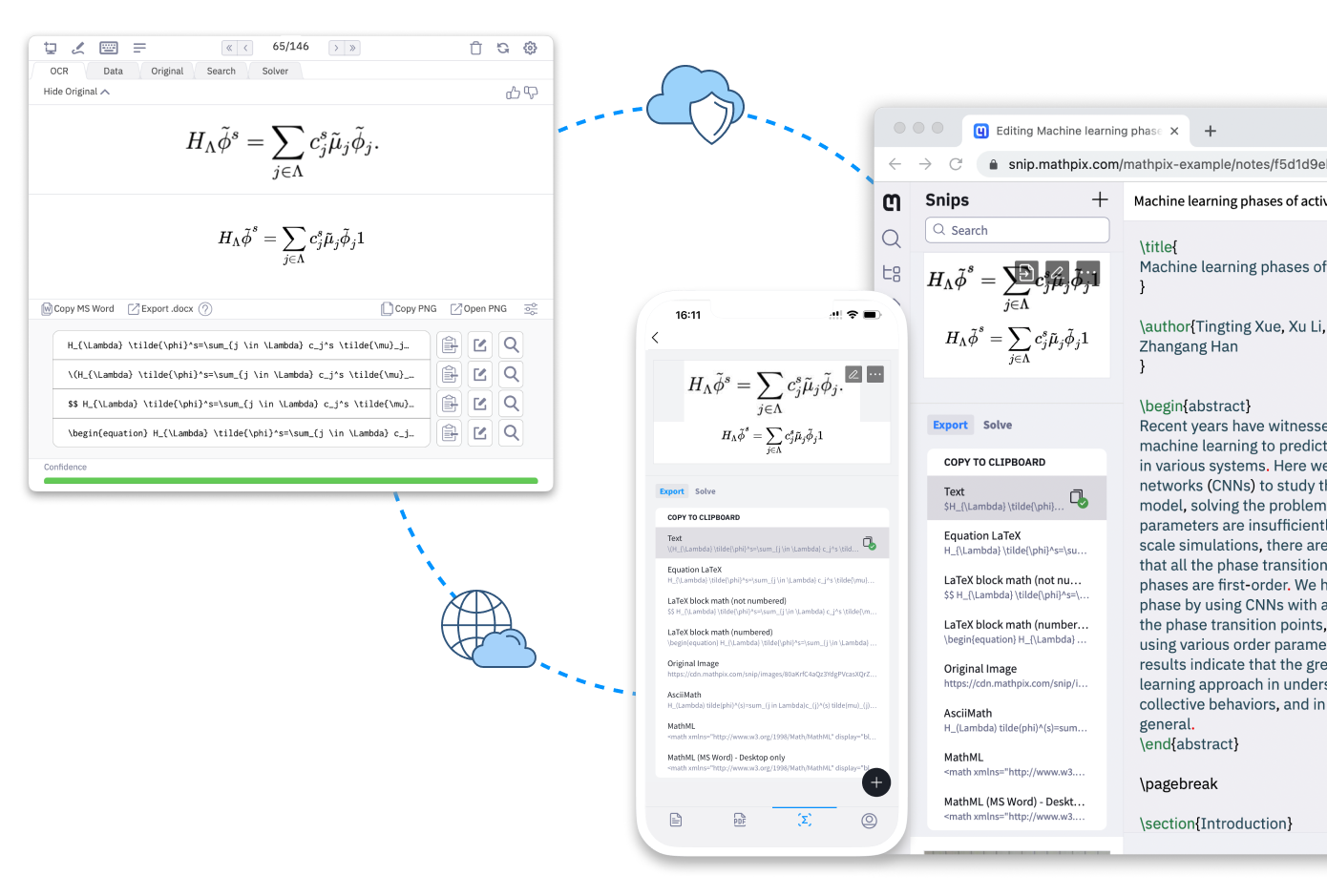 Used by students and professors at top universities around the world.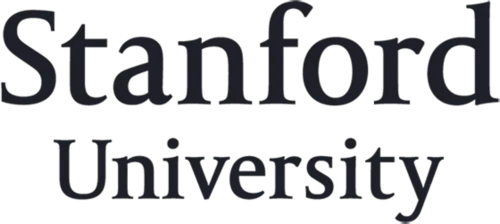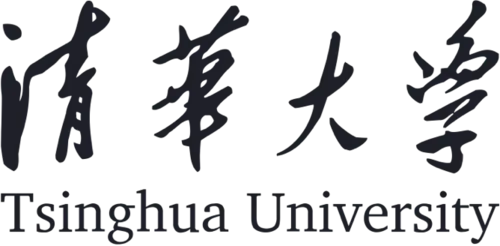 Individual and Organizational plans
Choose the plan that's right for you or your team!
Free
Great value for occasional usage.
per month
Educational
Extra usage for students and educators.
per month
Pro
Best plan for STEM professionals.
per month
per year
Organizations
For departments, schools, and companies.
per month
per year
Explore more features and guides on our blog