Downgrading your Mathpix subscription plan
You can downgrade your Mathpix subscription at any time by going to your
subscription settings
. You will see your current subscription under
My Subscriptions
.
Click the Downgrade button under My Subscriptions to downgrade to the Free plan.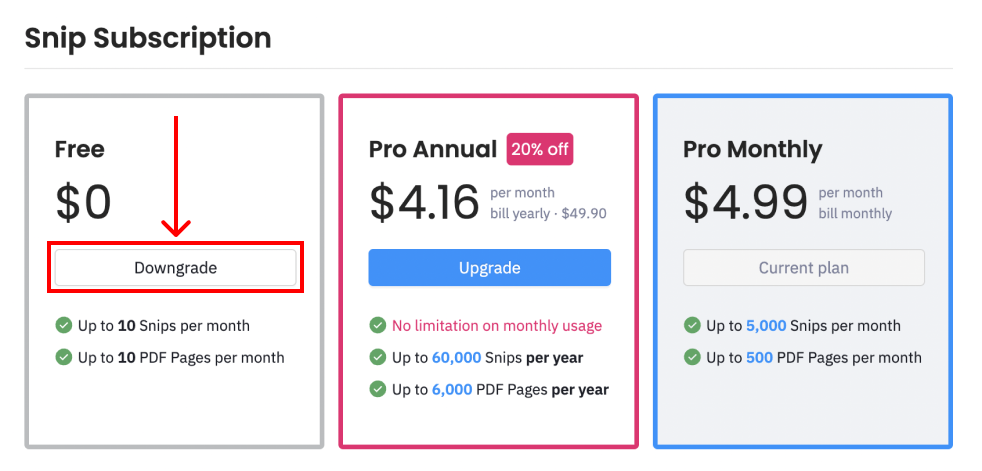 To know that you have successfully downgraded your subscription, you will either see:
that the Free plan is now showing as Active, or
a message in red telling you when your subscription will downgrade to Free
The latter occurs if you have already paid for a month or a year, and that billing period has not yet ended. That way you get to use every day of Pro that you have already paid for.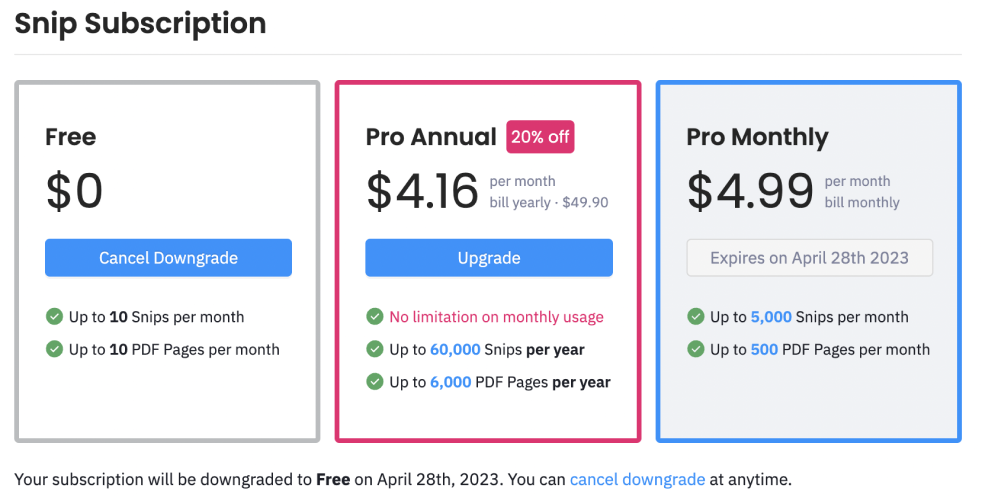 If you change your mind, you can always click Cancel Downgrade before the next billing cycle to stay on the Pro plan.