Chrome extension for PDF cloud
The Mathpix Snip Chrome extensions makes it possible to upload a PDF in your browser to your PDF collection in Snip instantly.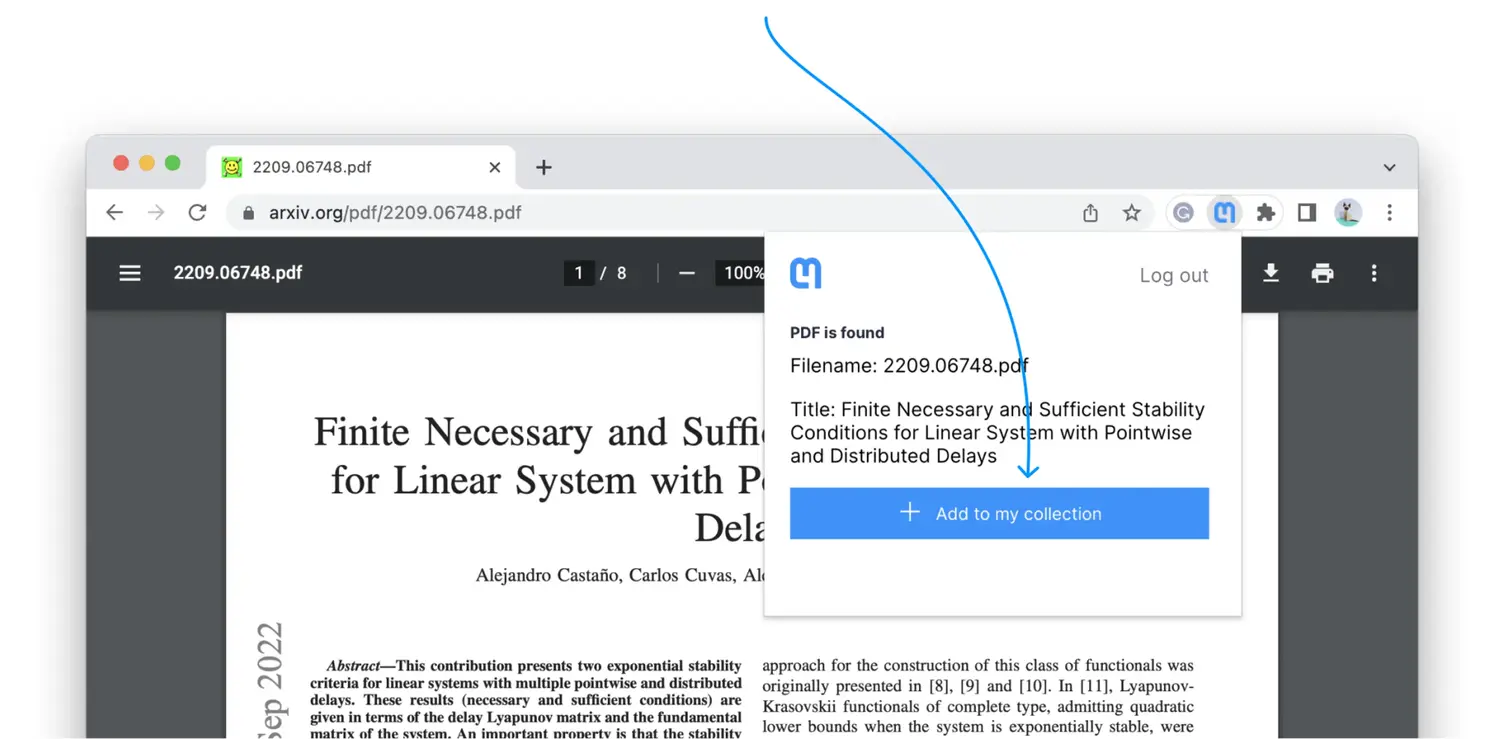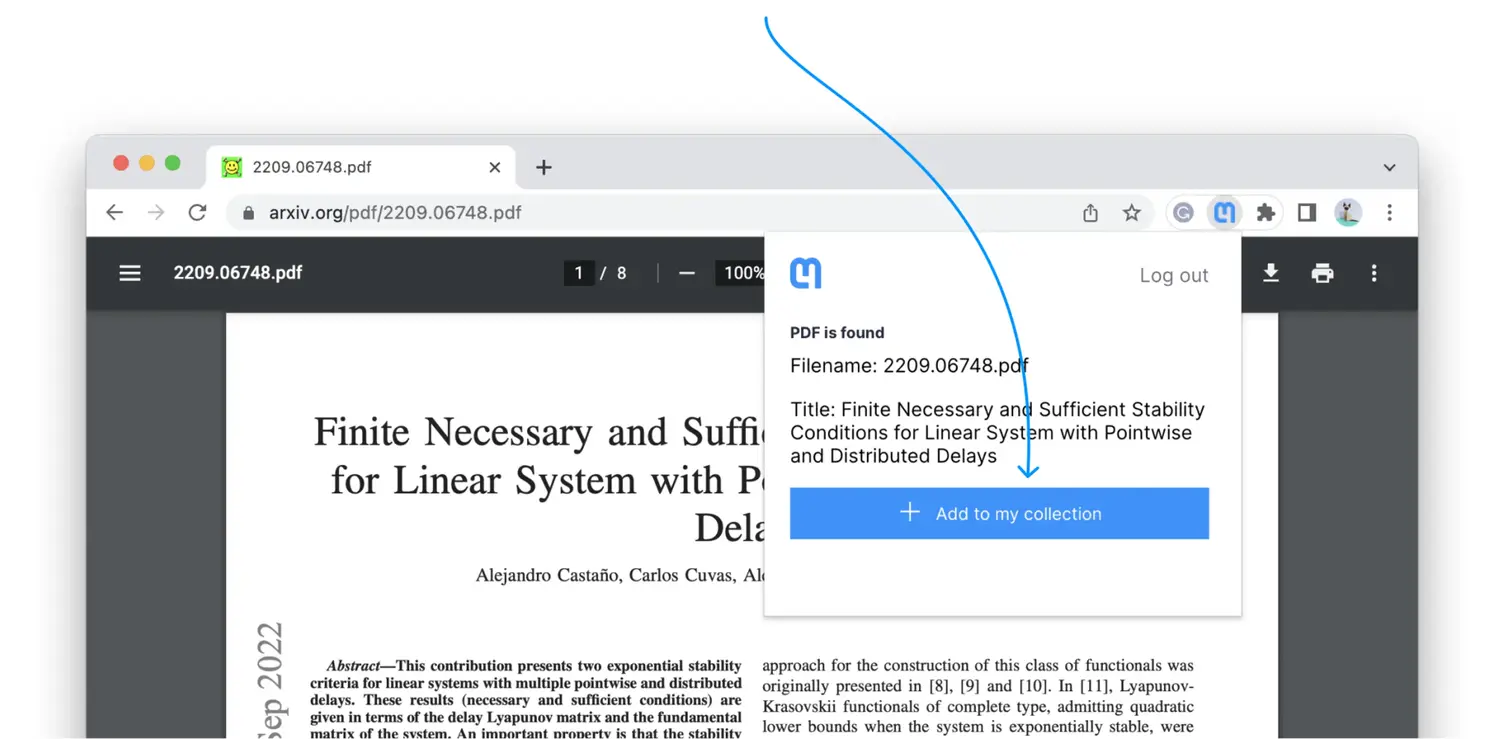 Create a searchable and exportable collection of PDFs
Mathpix Snip is the PDF and notes app for researchers, powered by next generation OCR, which can convert PDFs with math, tables, chemistry, figures, and diagrams to editable, searchable files.
You can also search through your repository by using text and math as search items.
Special features for Arxiv.org
Automatic naming of PDFs
Snip recognizes PDF titles and uses them to name every file in your collection.
Metadata extraction
Instantly get important metadata without breaking a sweat.
Duplication detection
Prevent adding the same PDF to your collection twice.
Perfect integration with the mobile Snip apps
Automatic syncing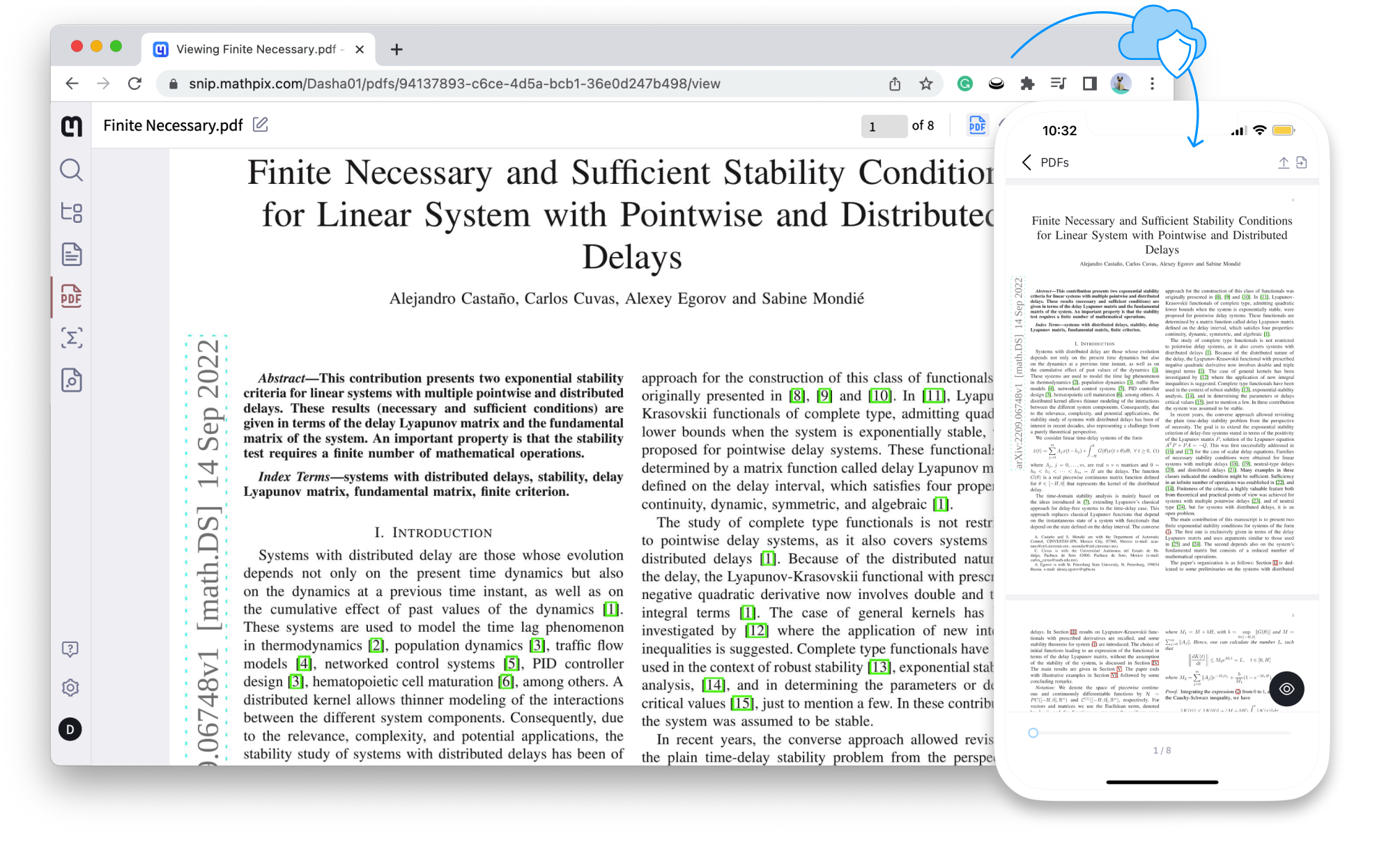 Your PDFs sync instantly across all of your devices so that you can add documents using the Chrome extension on the web and continue reading and editing on mobile or tablet.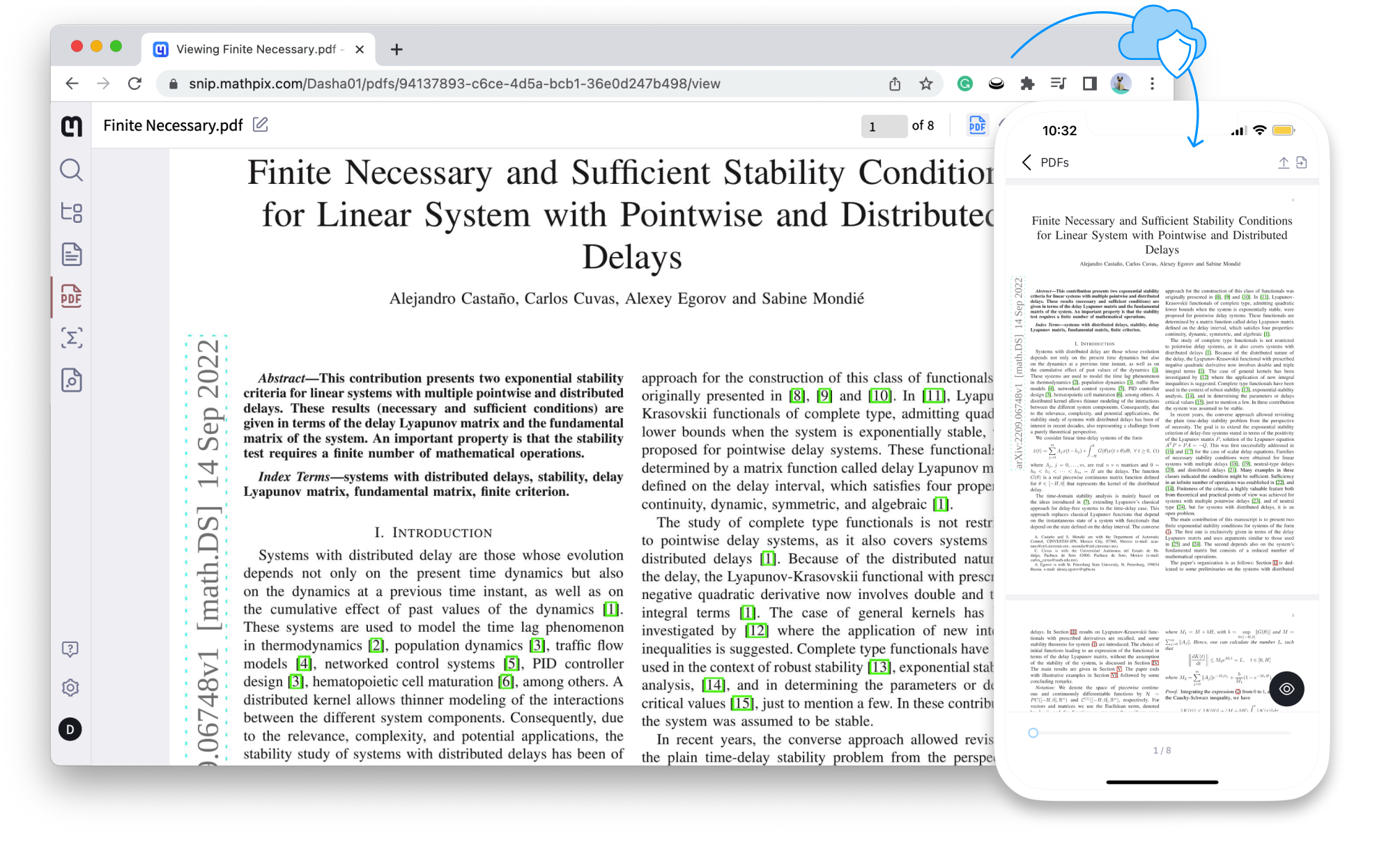 Read your PDFs on the go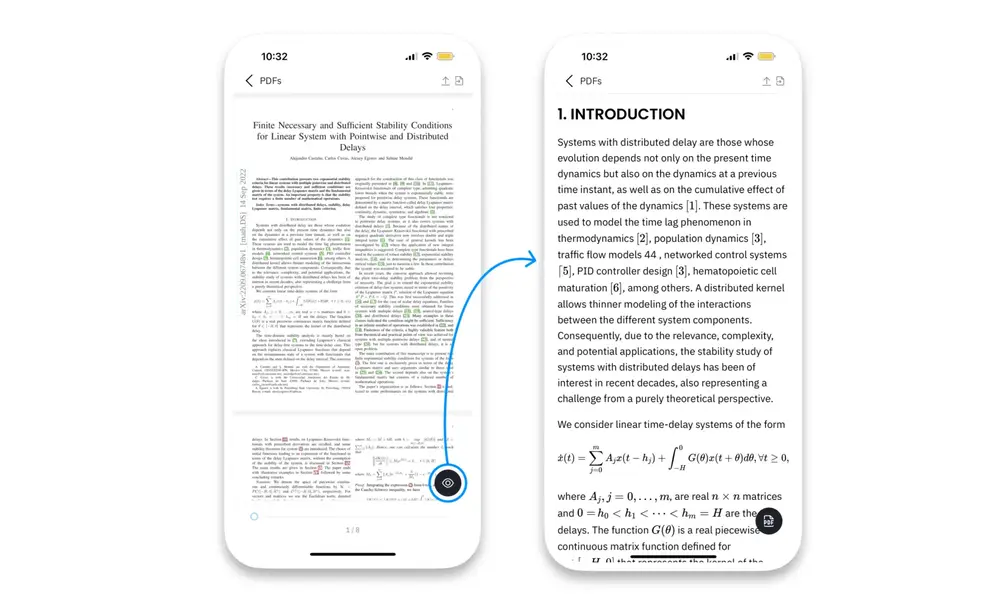 This includes an HTML view of the document so you can read PDFs comfortably on your phone without having to zoom into your document to compensate for small font sizes.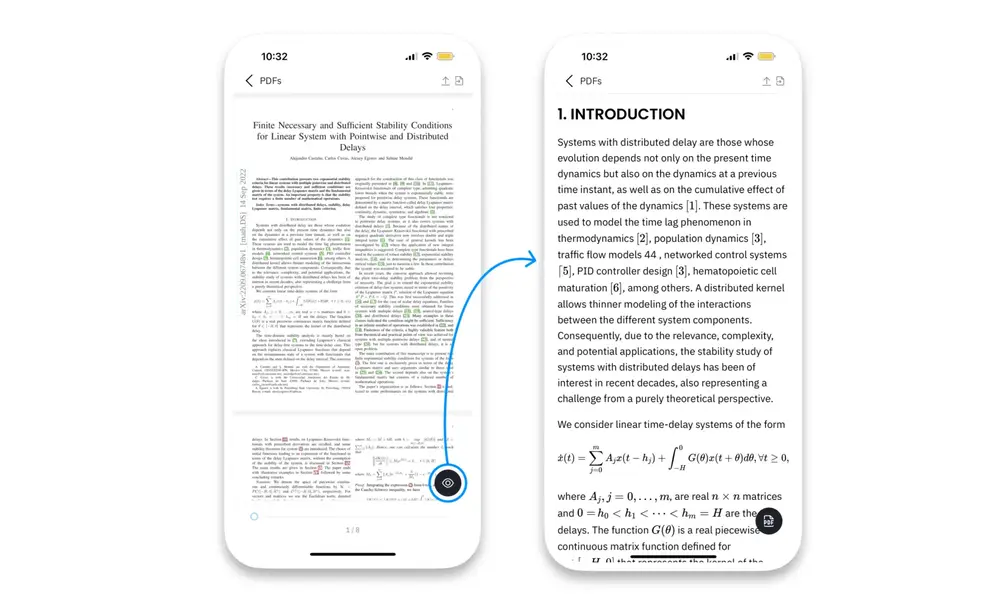 Our Chrome Extension in action
Learn how to use our business oriented storage software to manage your research PDFs.