How to refer a friend to get extra free Snips
For users on the Free plan who need more snips but are not ready to upgrade to Pro, we have recently launched a referral program! For every friend who signs up for a Snip account through your referral link, both you and your friend get an extra 50 Snips. If you invite a friend with an edu email, you will each get 200 extra Snips!
To start inviting friends to Snip, go to
accounts.mathpix.com/referrals
. From here, you can either invite friends by adding their email to the referral form, or you can just share your unique referral link directly with your friend.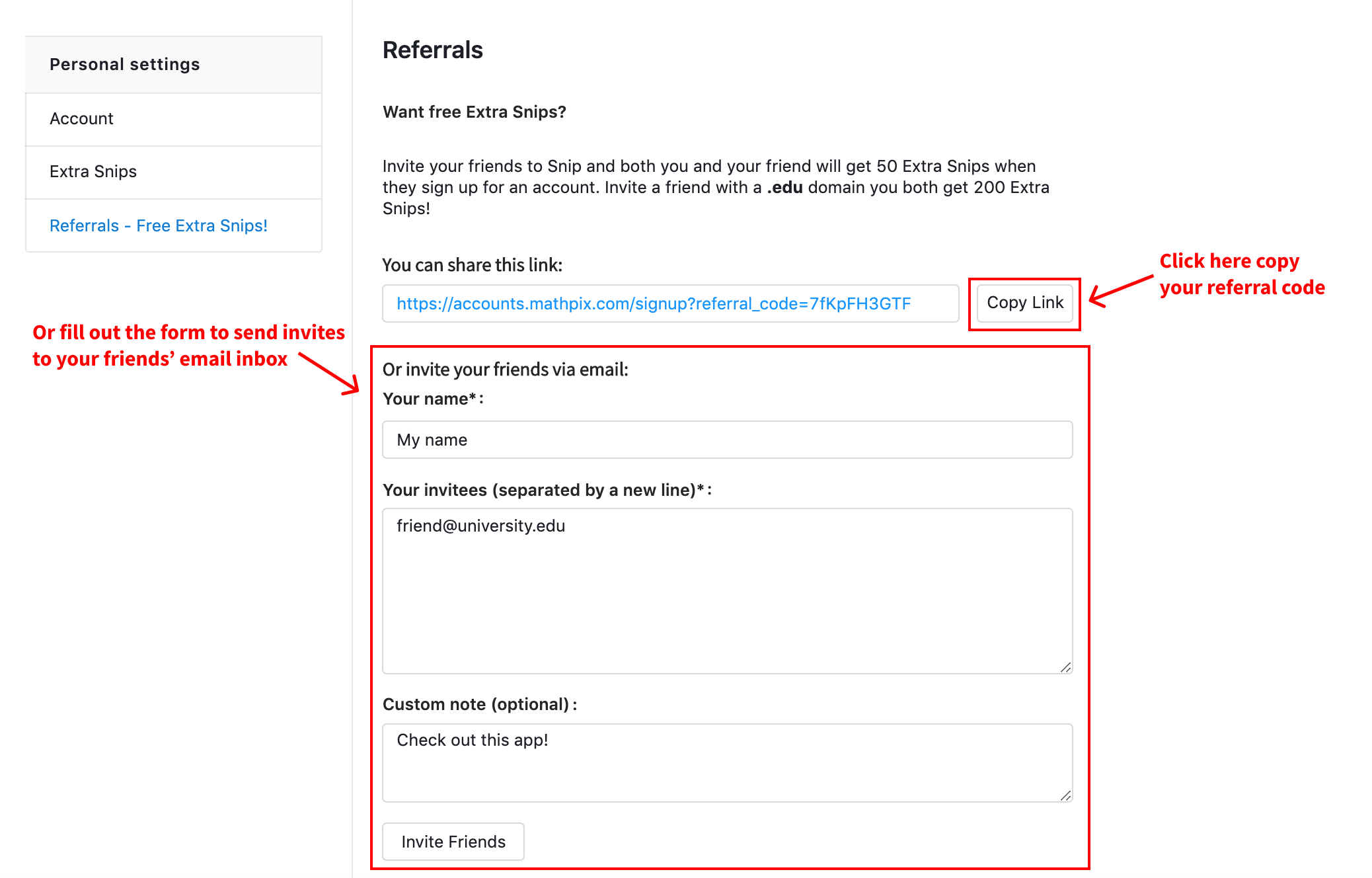 If you choose to refer your friends by sharing your unique link with them, all they will need to do is click the link and then follow the Sign Up process. Be sure that they sign up through your referral link. The referral Sign Up link will have ?referral_code=... after the https://accounts.mathpix.com/signup. If there is no referral code in the link, you and your friend will not get free Snips added to your accounts.
If you choose to send your friend(s) an invitation to join Snip directly to their email, go to the
referrals page
and fill out the referral invite form.
First, enter your name, in case your friends might not recognize your email address. Your friends will be much more likely to Sign Up if they know who the invite is coming from, and they will want you to benefit from their signing up as well 😃
Next, add up to 50 email addresses in the "invitees" box, with each email address separated by a new line.
Last, you can add an optional personalized message, which will appear in the email invite along with the referral code. Here is an example of the invite email that will get sent to your friends: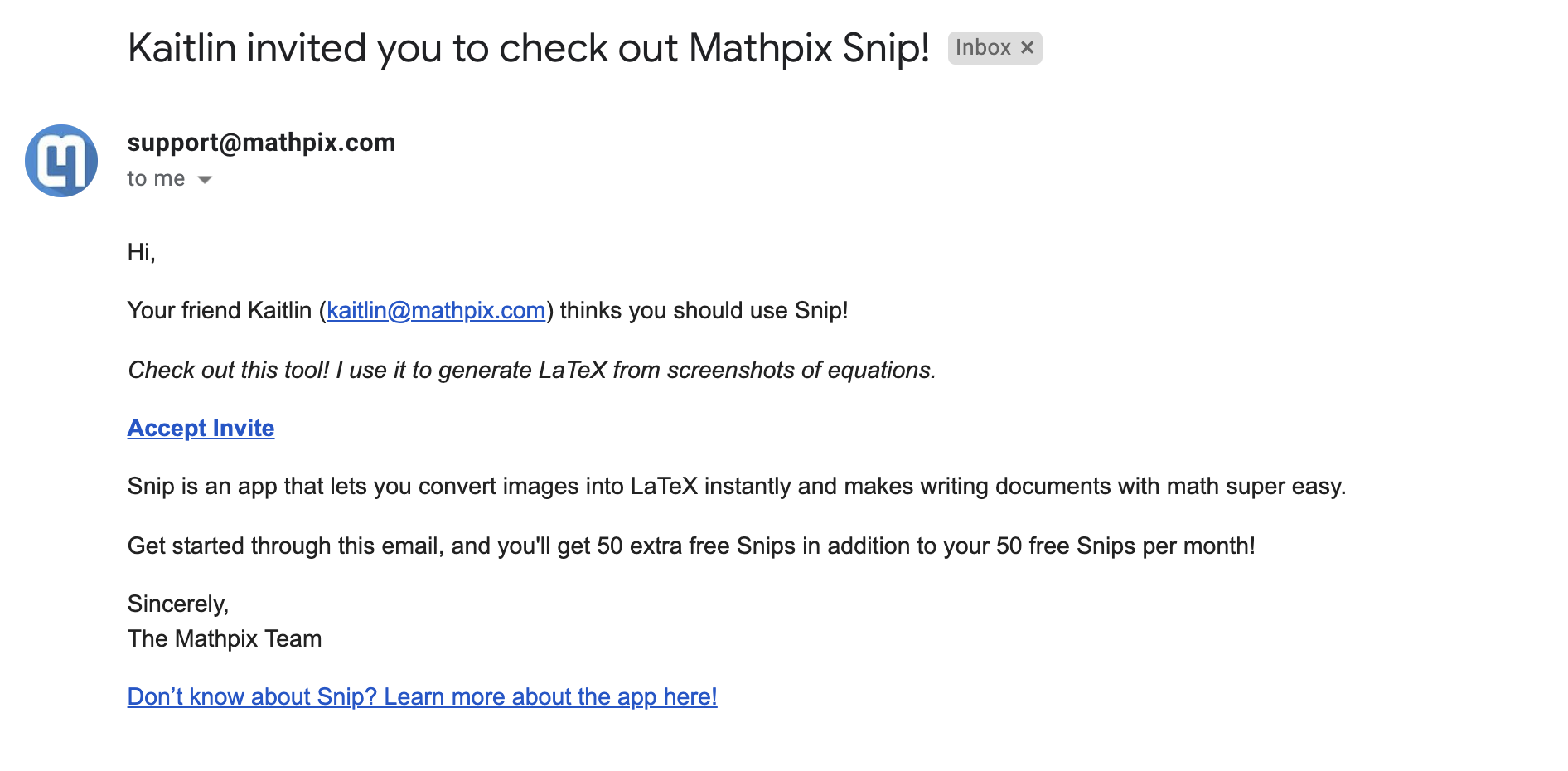 Click the Invite Friends button to send your invites! All invites will appear in the table below the form, with information about the status of the invite and how many Snips you've earned:

Once your friend has signed up through your referral link, you will see the invite update in the invites table:

Extra Snips don't expire--use them whenever! You can check the amount of extra Snips you have remaining on your account under the
Extra Snips
tab.