Create accessible STEM resources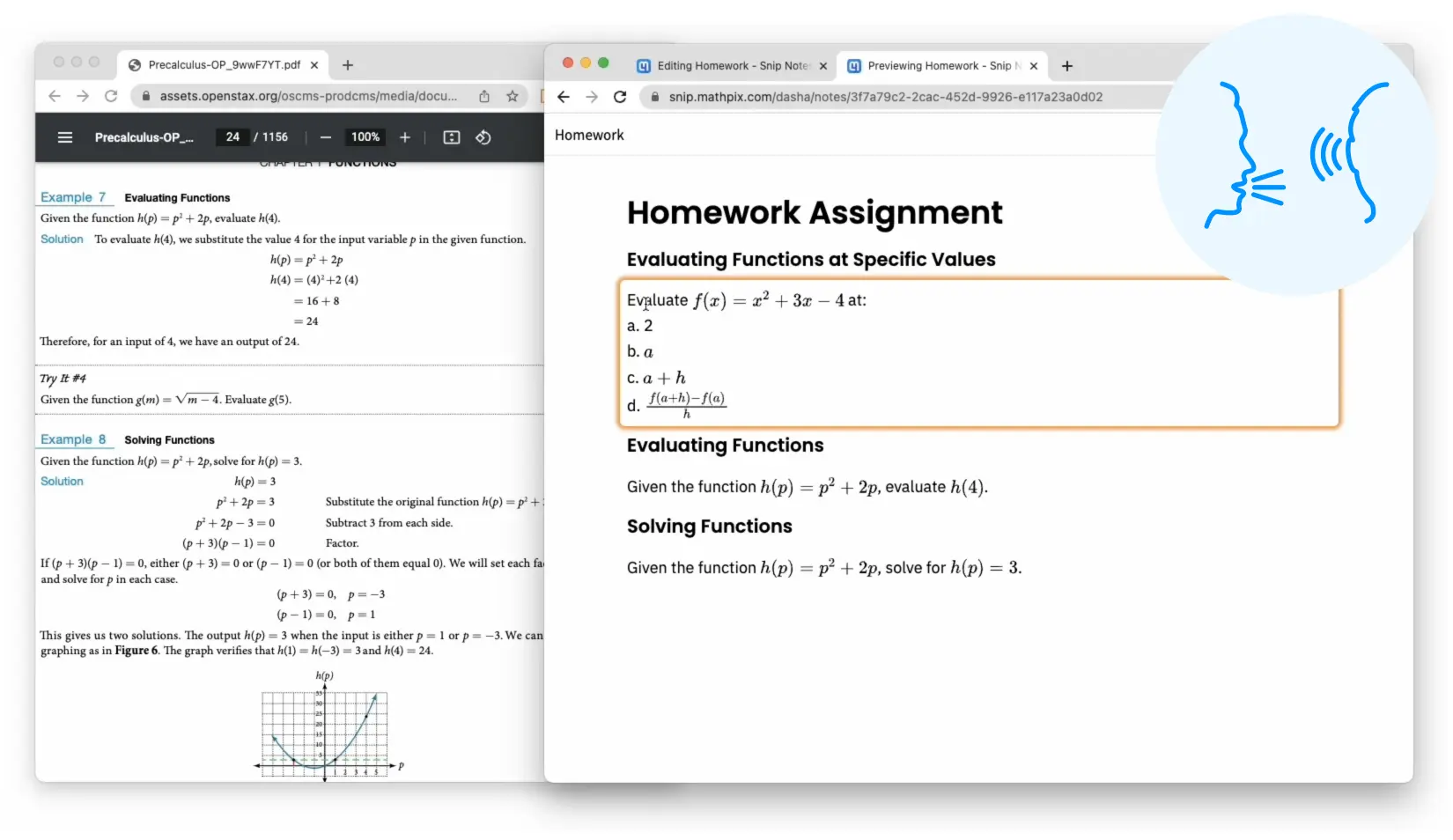 Use Snip to digitize textbook chapters, worksheets, and lecture notes and create accessible materials for your students.
Documents are screen reader friendly, exportable to formats like MS Word, convertible to braille, and compatible with any LMS. Our state-of-the-art AI can even digitize math, science, and handwriting.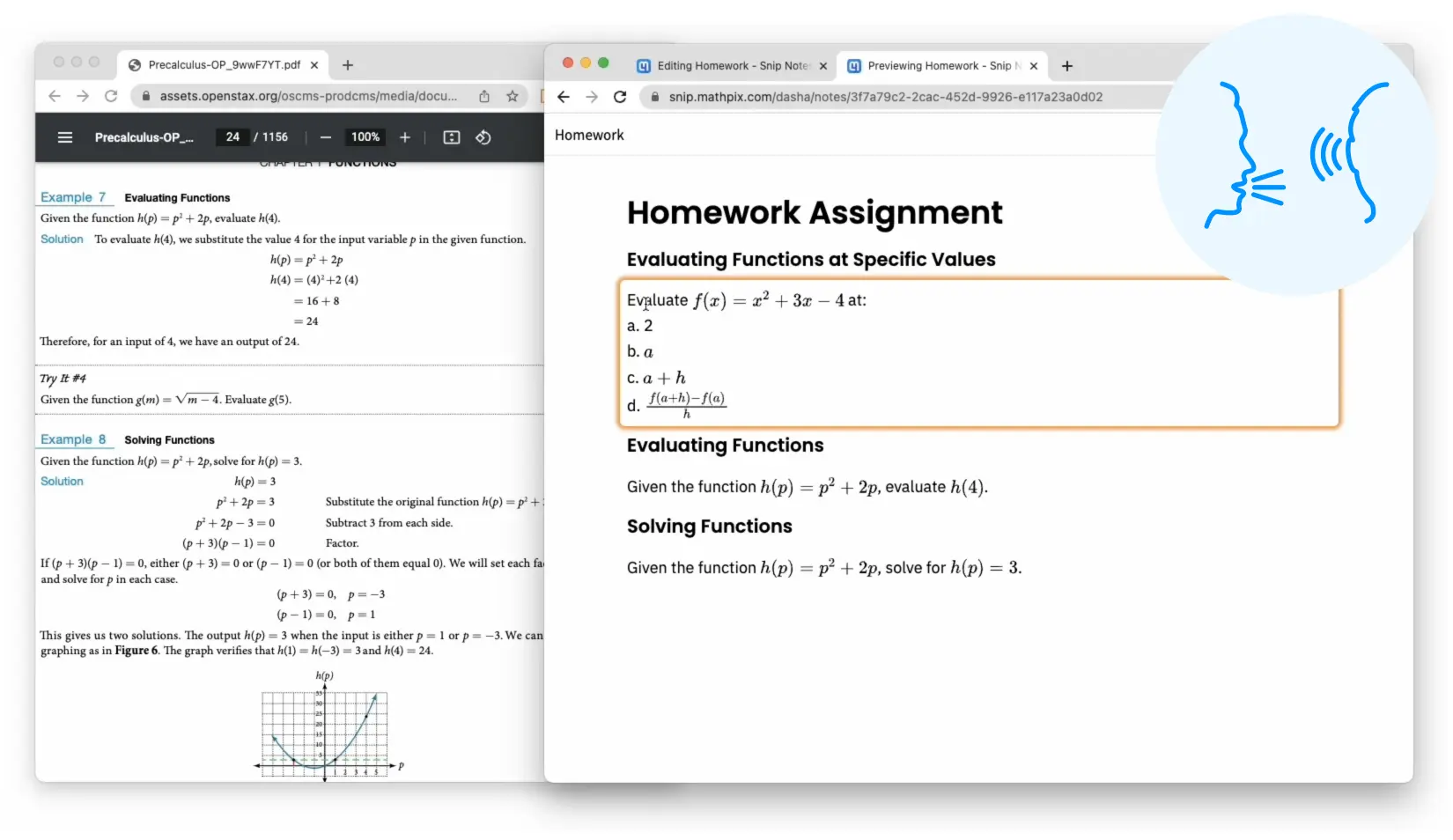 Used by Disability Resource Centers at top institutions around the world.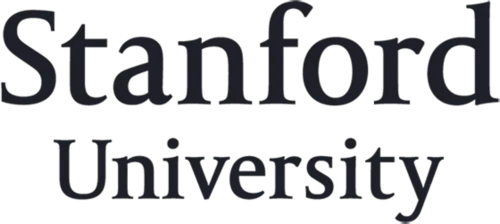 Create accessible materials with Snip
Consume accessible materials with Snip
How to convert math to speech
1. Open Snip and go to Settings (bottom left corner of screen).
2. Enable the "add speech to math" setting.
3. Turn on your screen reader.
4. Open your PDF or Note and select any math part to hear it spoken.
Choose the plan that is right for you
Individual Plans
Available payment methods: Credit/Debit card, PayPal, Google Pay, Amazon Pay, and Apple Pay.
Alipay is available for the annual Pro plan only.
Free
Great value for occasional usage.
per month
*Get extra 10 Snips and 10 PDFs if you sign up with .edu email address
Educational
Extra usage for students and educators.
per month
*Contact support if you don't have Educational plan after signing up
Pro Monthly
For STEM professionals.
per month
Pro Yearly
17% off
The best deal for long-term use.
per year
Organizational Plans
Invoices, POs, and payments by ACH or wire transfer available for Organizations upon request. Please contact Sales.
Questions? Read our guide to setting up an Organization.
Organizations Monthly
For departments, schools, and companies.
per month
Organizations Yearly
17% off
The best deal for long-term use.
per year
Read about Accessibility features on our blog
Explore new ways to create accessible math