Snip Web
A full-featured collaborative Markdown editor with LaTeX and HTML support.
Created for converting printed and handwritten PDFs to accessible, searchable documents.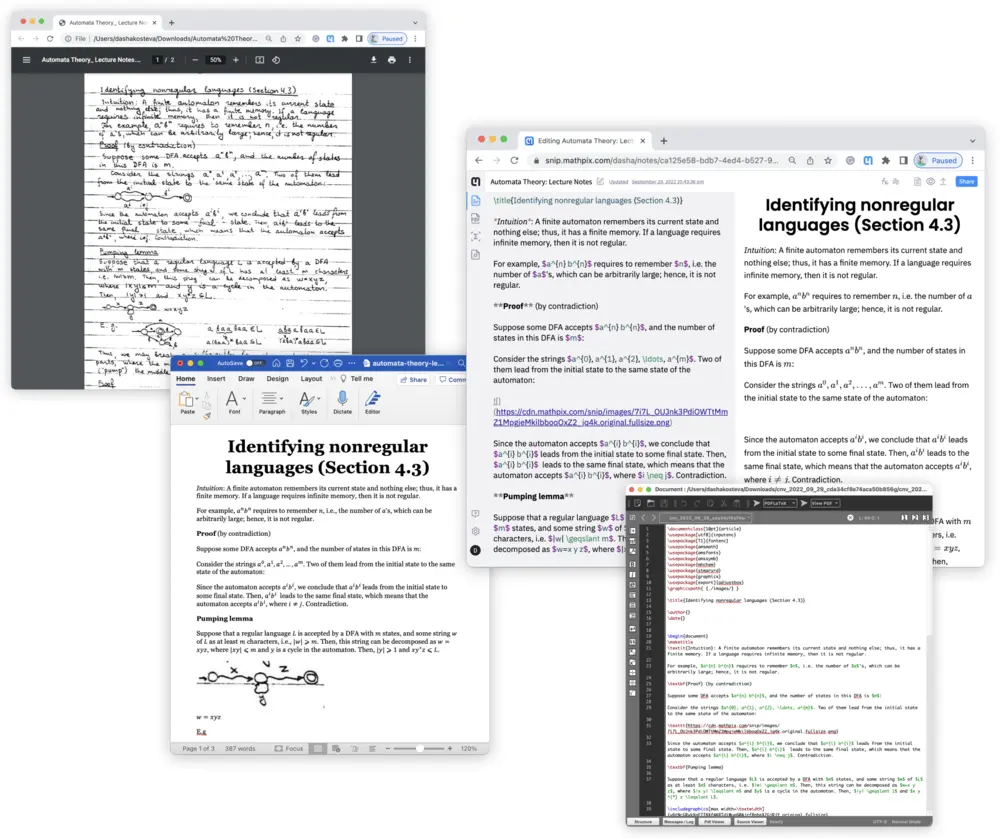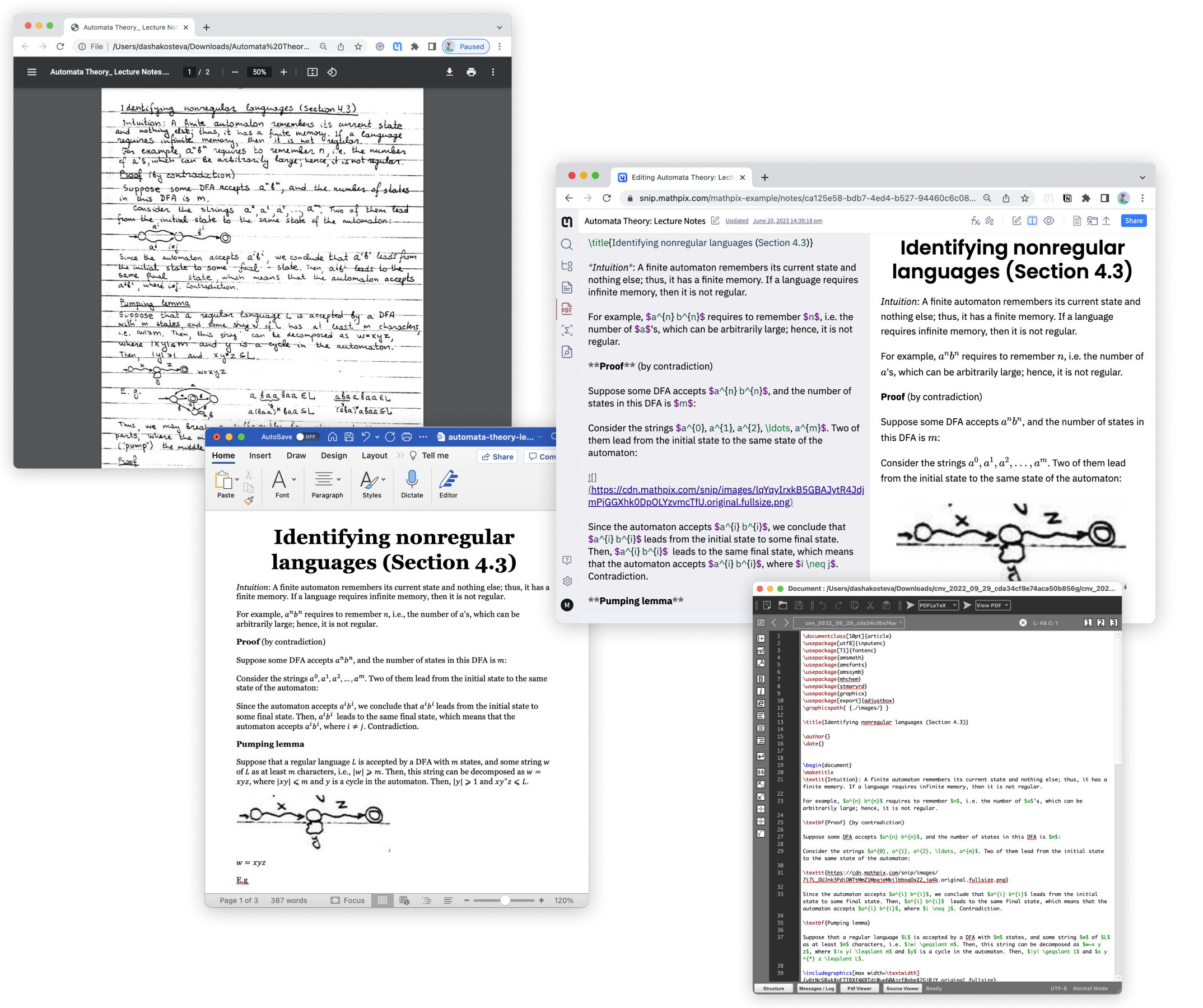 Feature Highlights
In this video, explore the web version of Mathpix Snip.
Create exportable collection of PDFs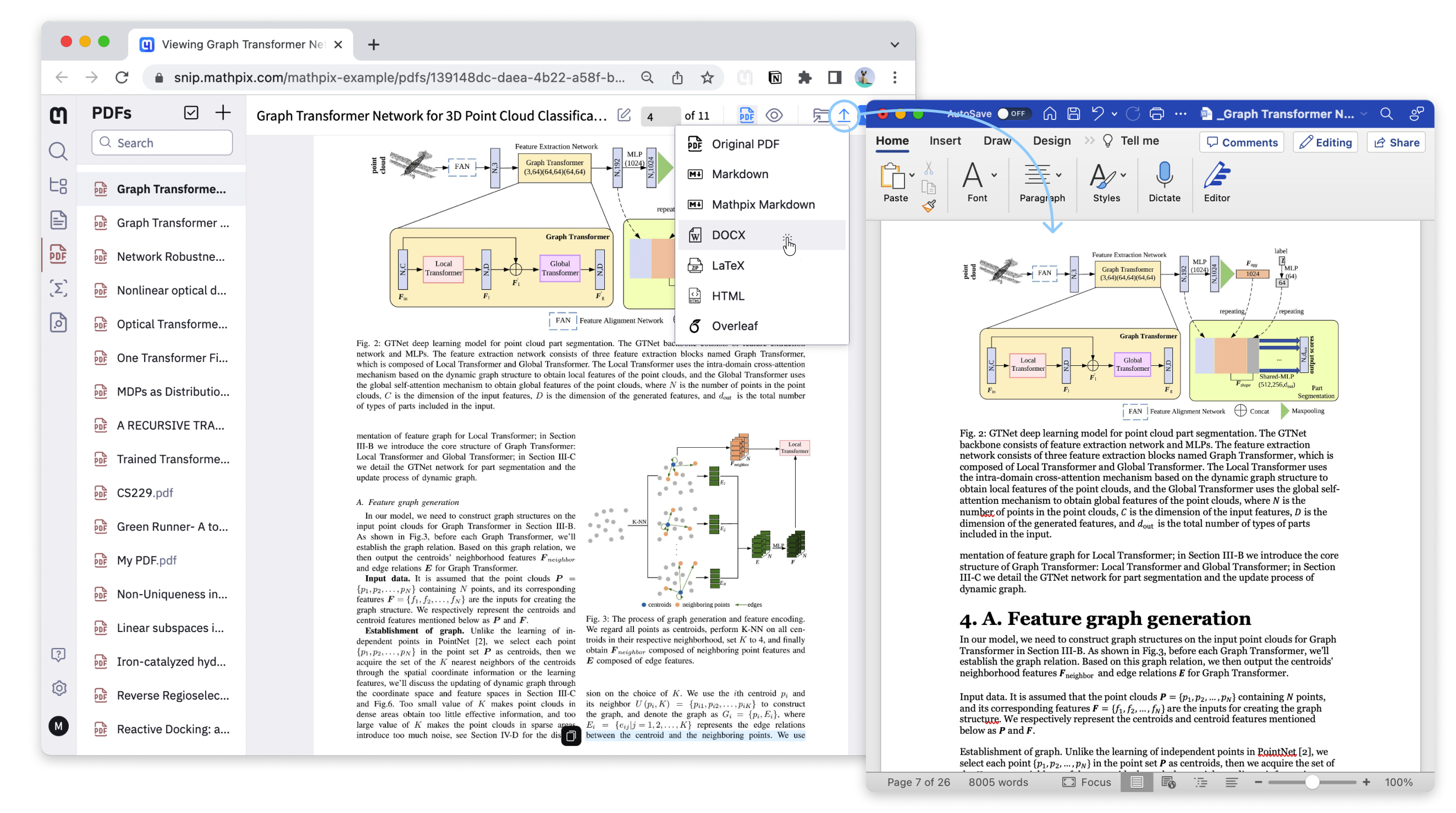 Snip Web digitizes printed and handwritten digitizes PDF files, which can be converted to editable Markdown files, or exported to other formats like LaTeX, DOCX, HTML, and more.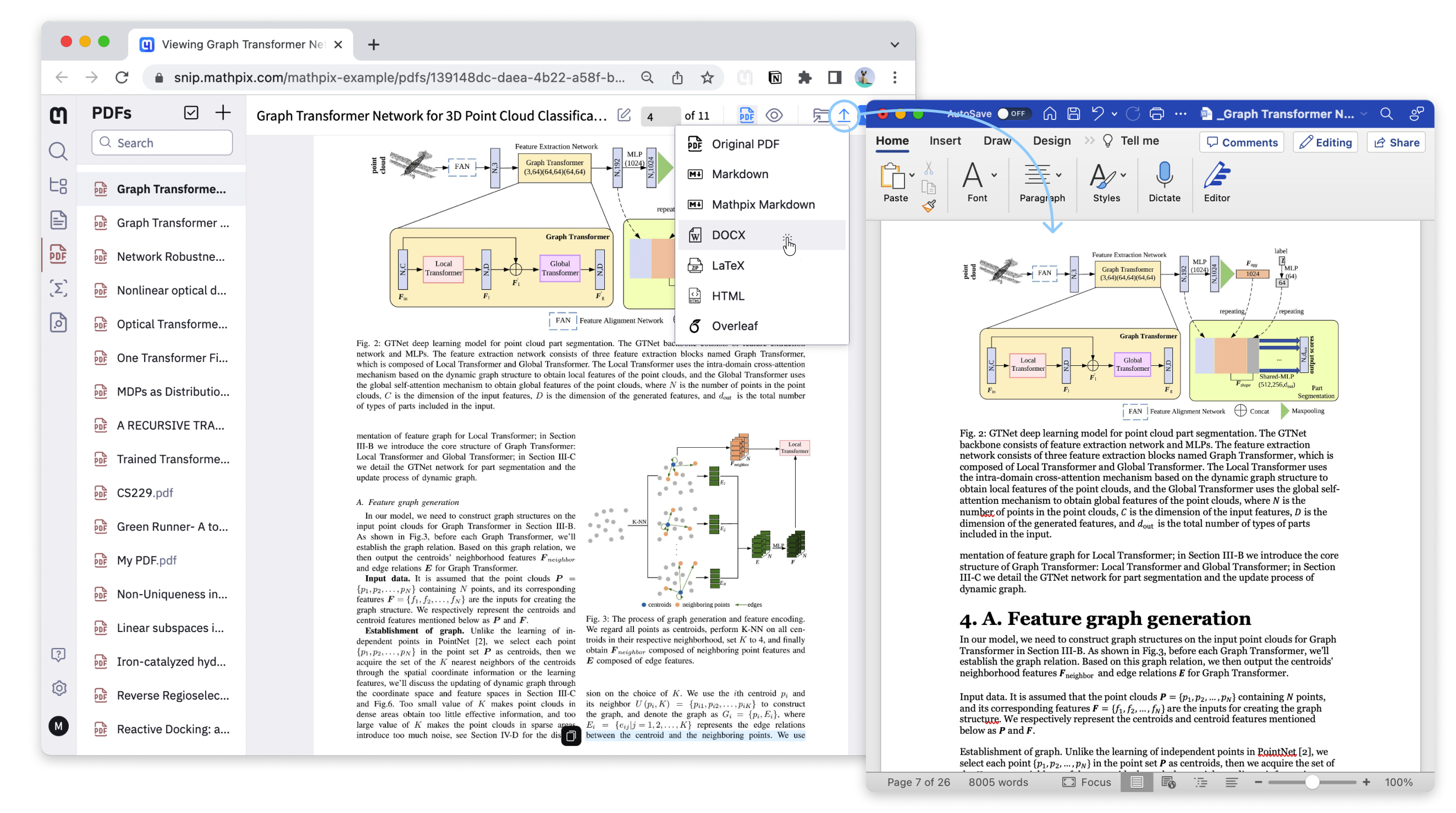 Generate and edit in-app notes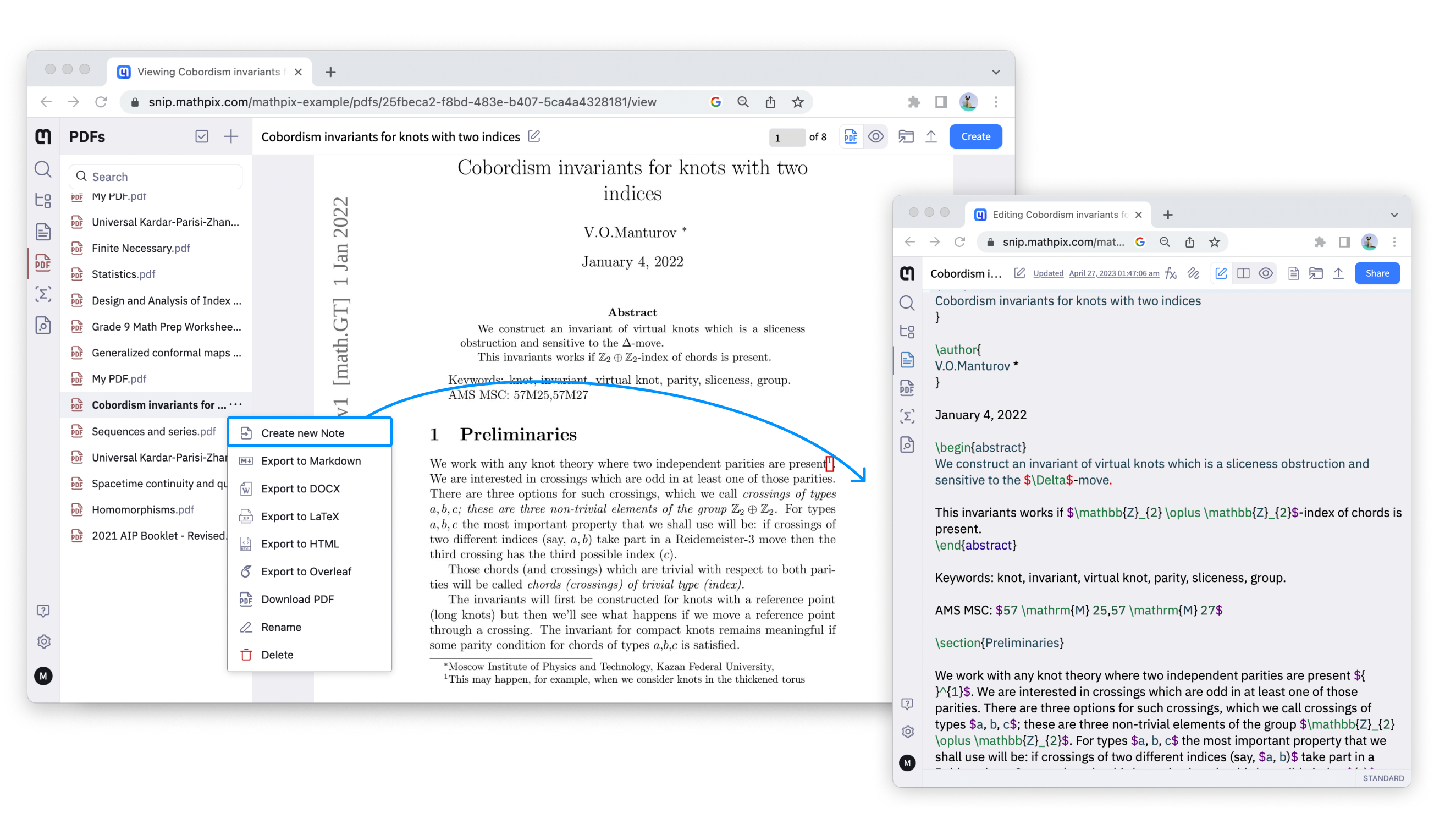 Create Notes from PDFs or start from scratch. Indispensable editor for creating scientific articles, accessible textbooks, and homework assignments.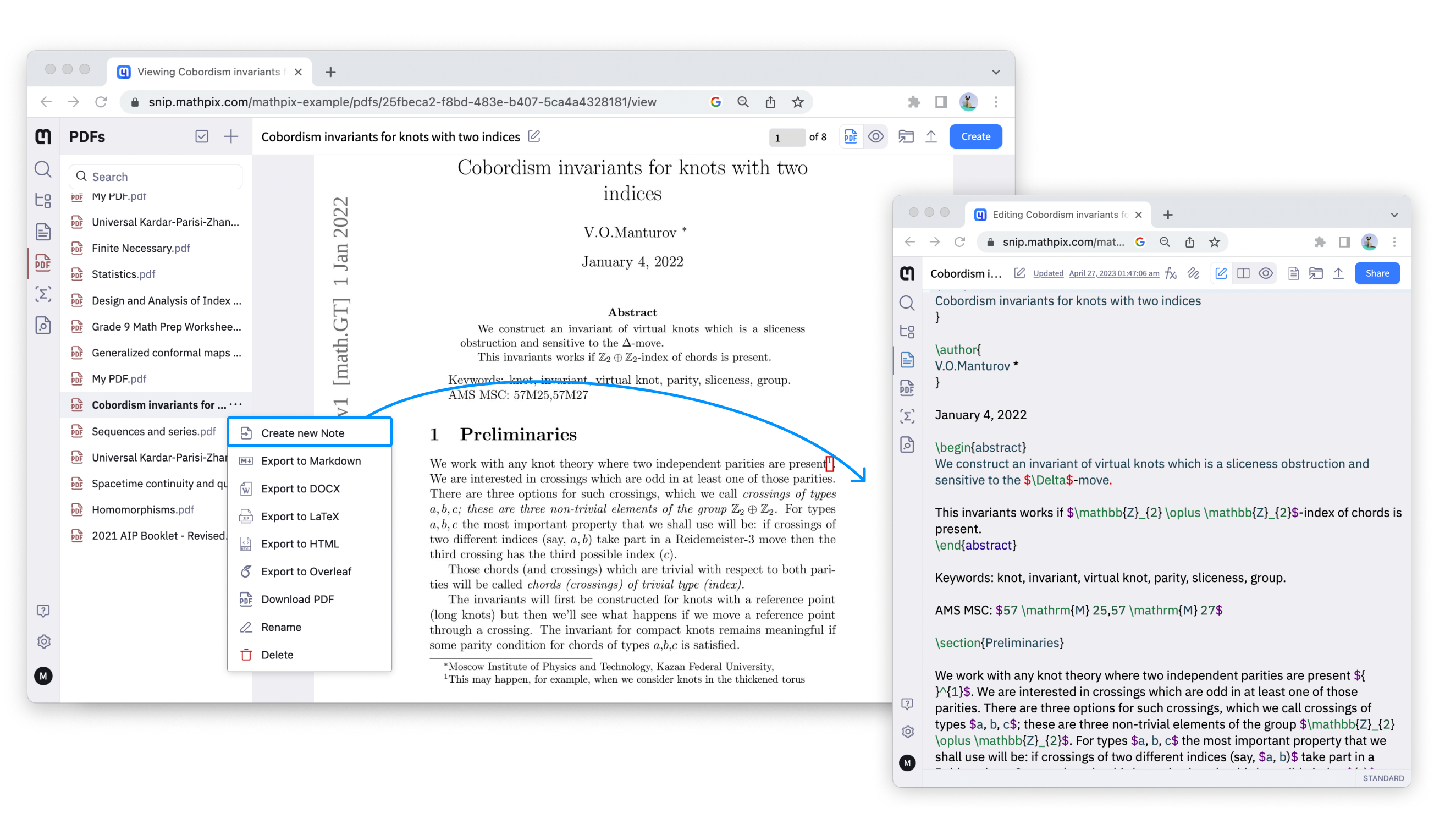 Share your papers with collaborators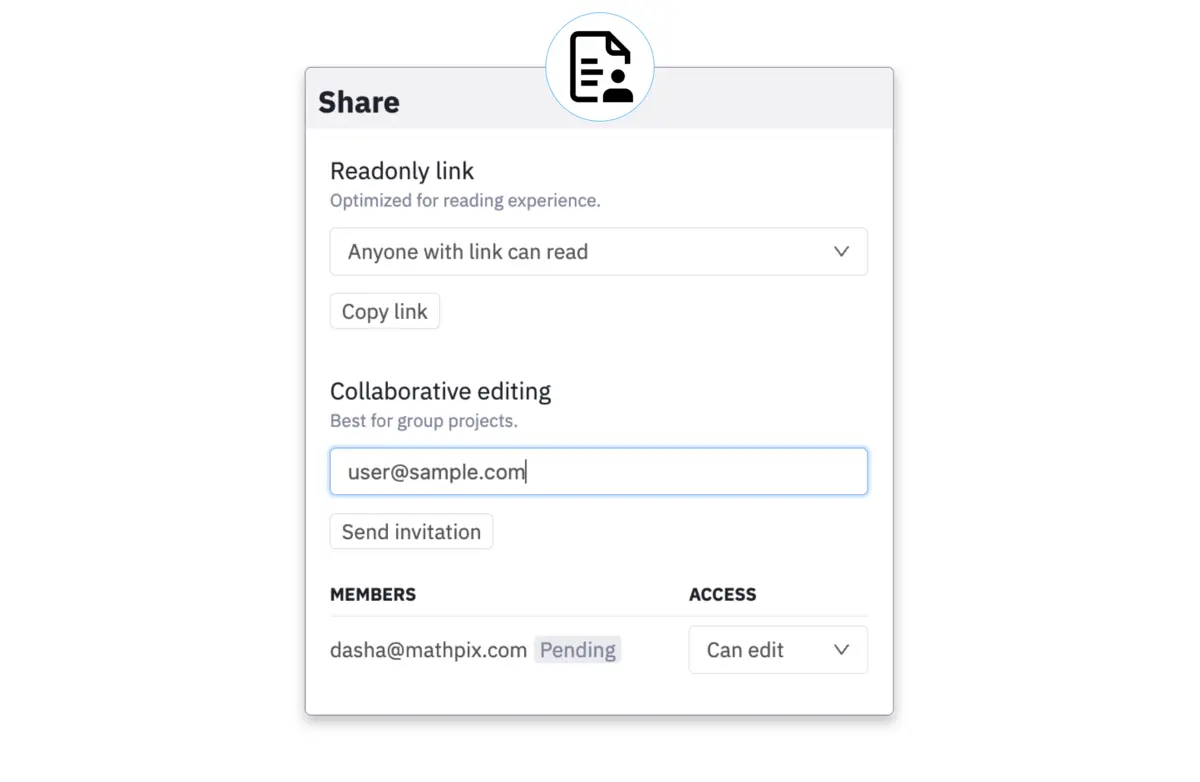 Snip is all-in-one solution for scientific document management, optimized for reading and editing experience.
Create read-only links to share your knowledge with the world or invite teammates to collaborate on the project together.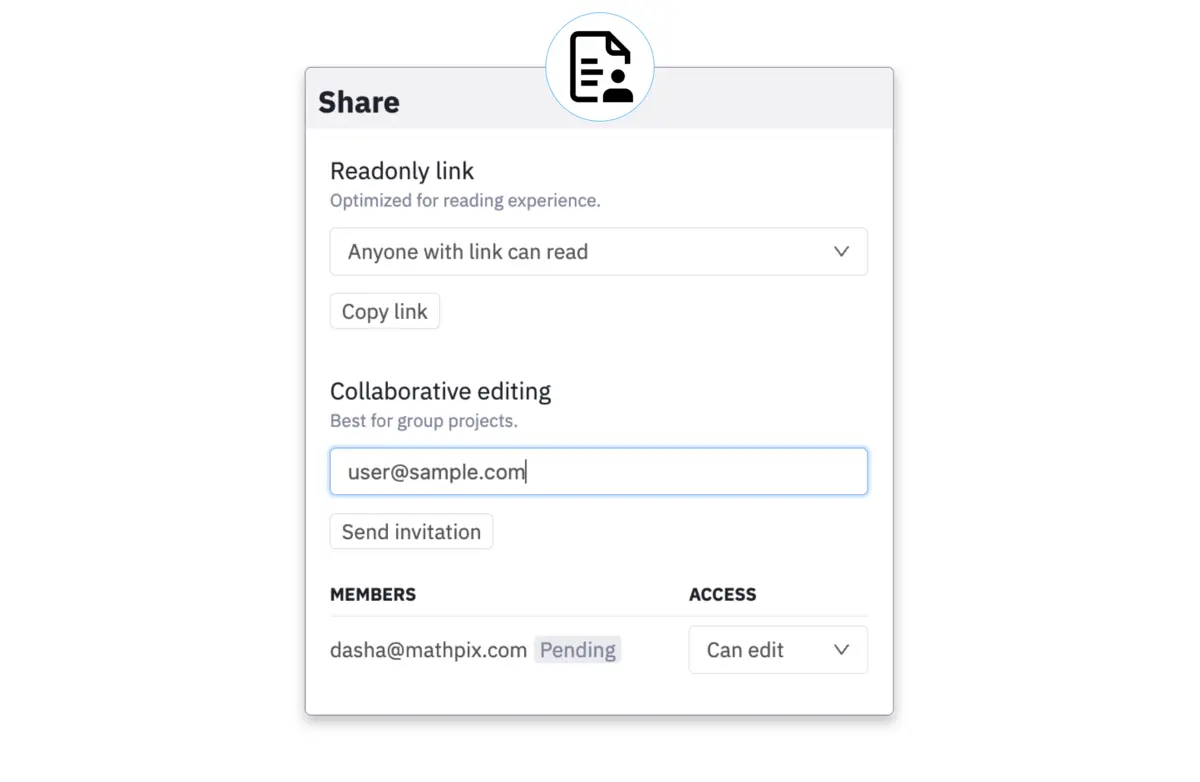 Search through your repository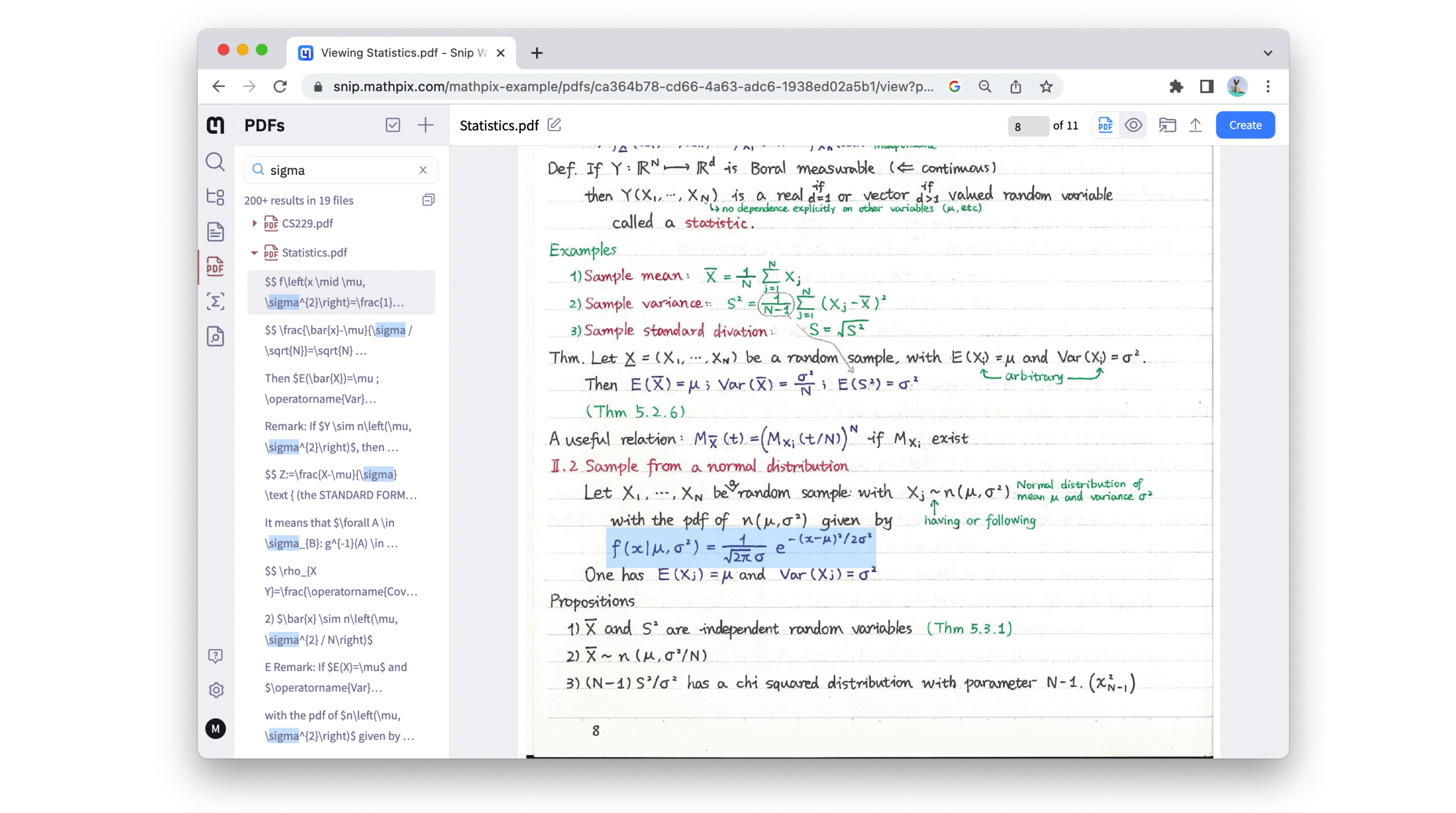 Easily find any PDF or Note in your collection by entering a keyword or math symbol in the search line.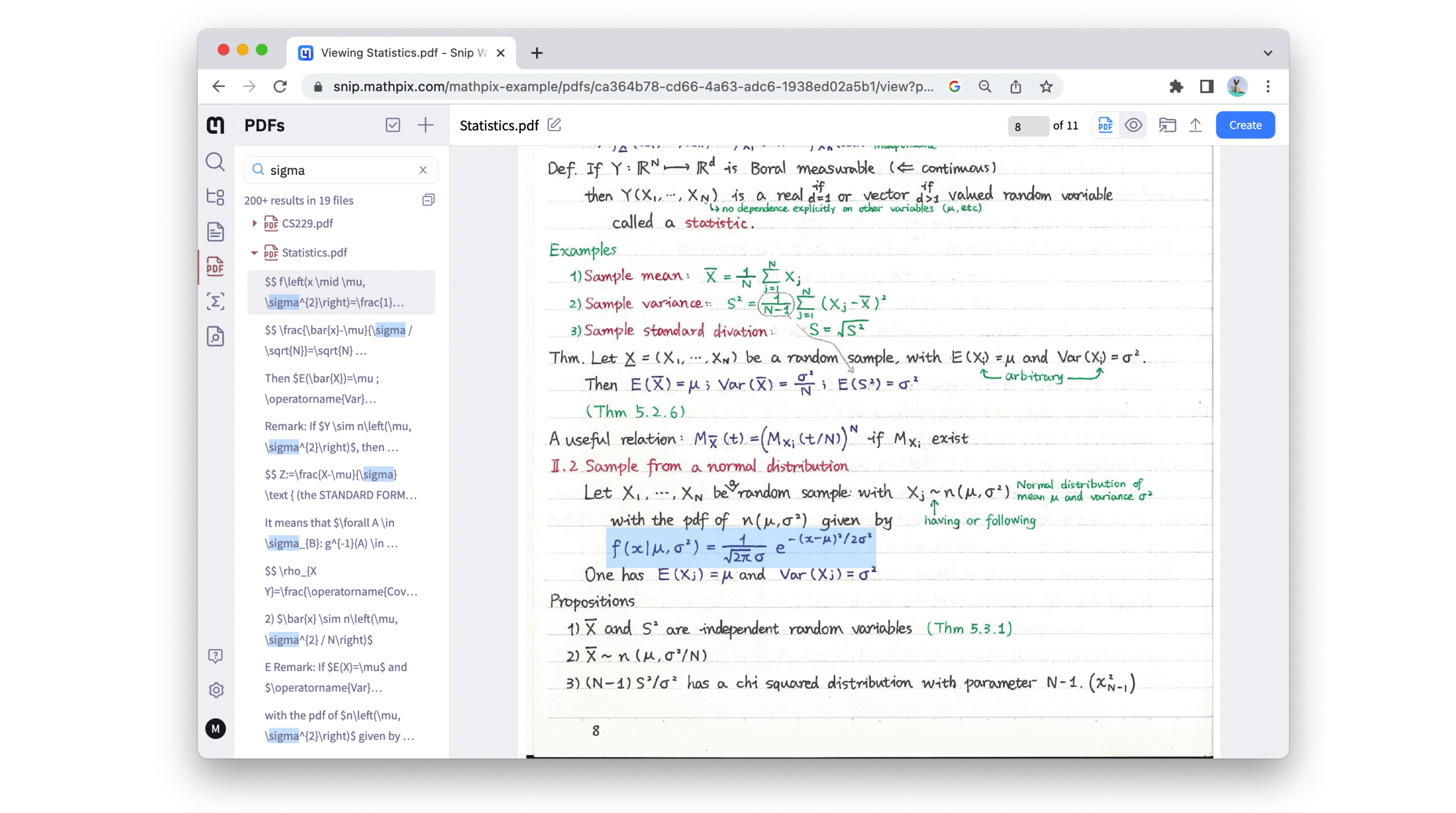 Syncs with other devices
Boost your productivity by using our mobile and desktop apps.
Best for converting math, chemistry, and tables captured with your phone camera. Your result instantly appears in the "Snips" tab and can be inserted right into your document on the web.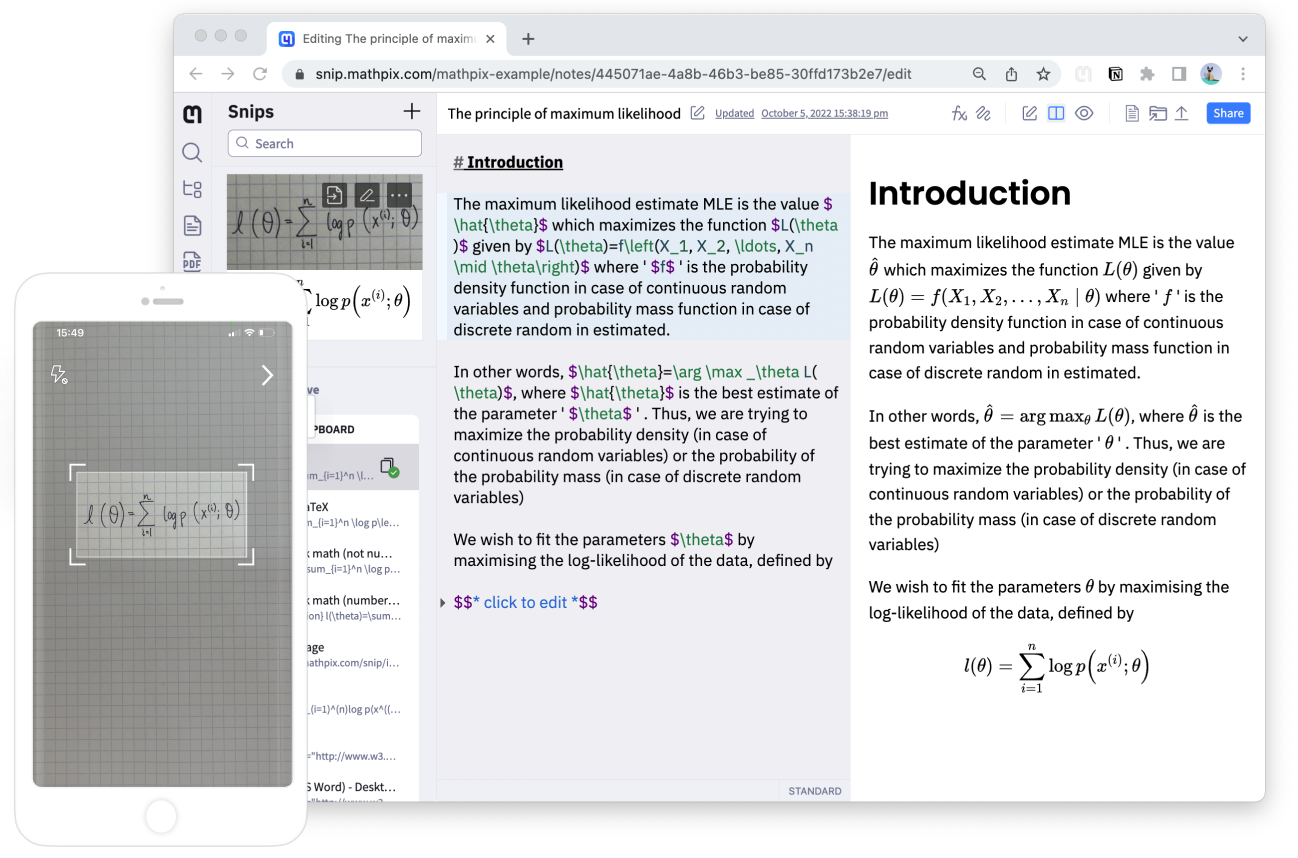 Snip Desktop app and our web editor is a perfect combo for working on computer or laptop. It can extract math and chemistry from PDFs and other websites simply by taking a screenshot.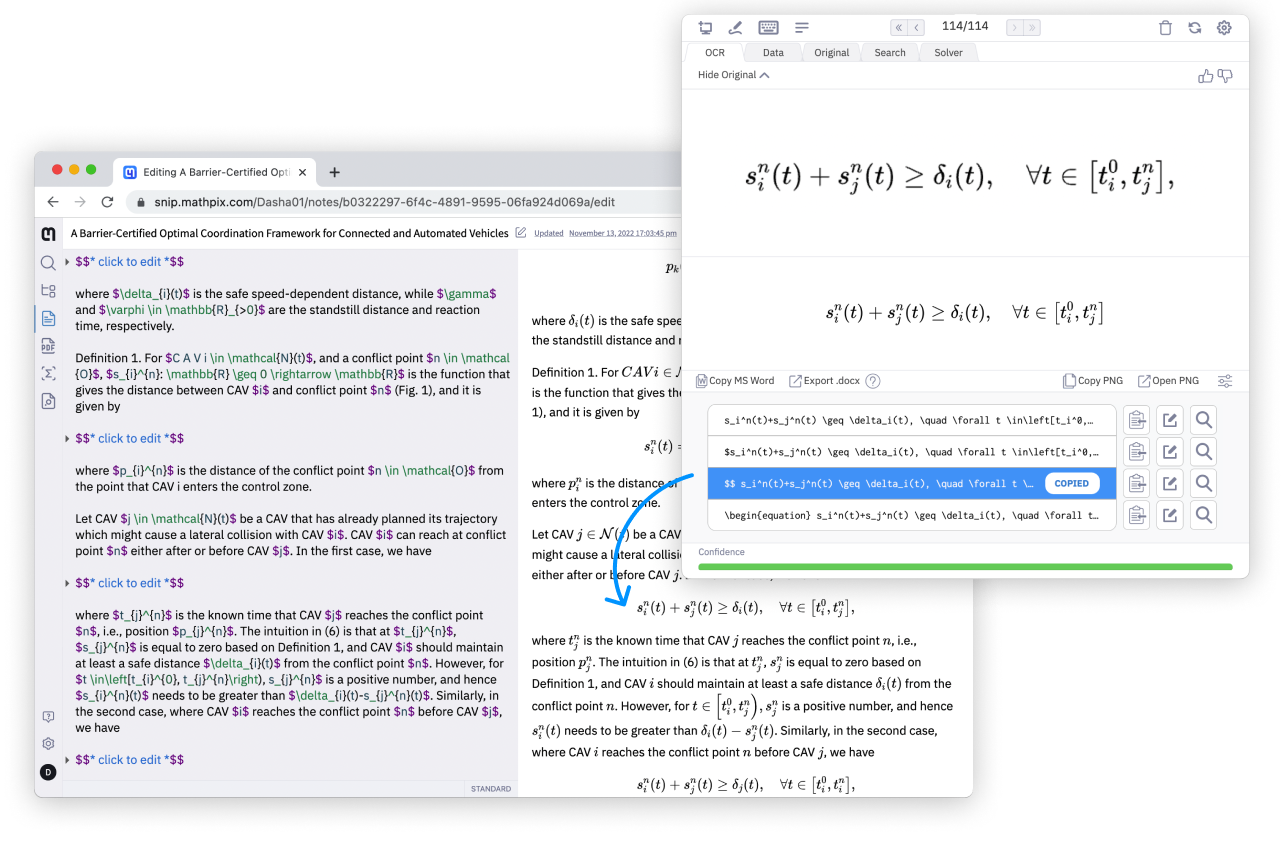 Convert PDFs from your browser
The Mathpix Snip Chrome extension makes it possible to upload a PDF in your browser to the PDF collection in Snip instantly.