Snip Web Editor
Not only can you write and publish beautiful scientific documents using both Markdown and LaTeX, you can also use the web editor to convert images into LaTeX and text.
Converting images to LaTeX/text in the web editor
There are 3 ways to convert images to LaTeX using the editor:
1. Paste
Paste (ctrl+v/command+v) an image directly into your document from your clipboard.
2. Drag and drop
Drag and drop an image directly into your document: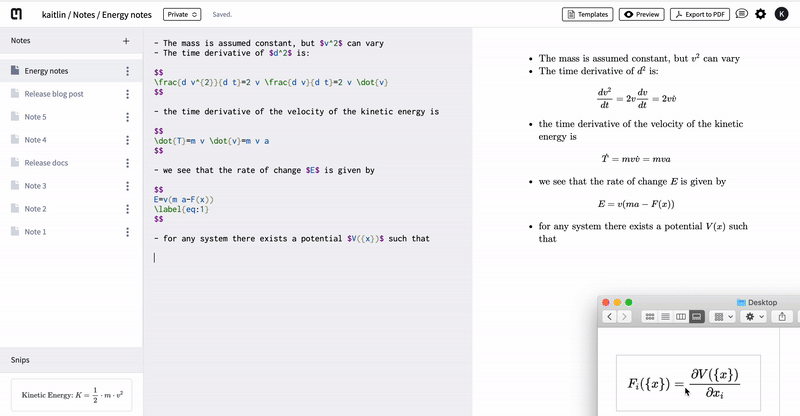 3. Insert from Snip sidebar
Any Snips you have taken with the mobile or desktop apps can be pasted into your document by selecting them from your Snips sidebar: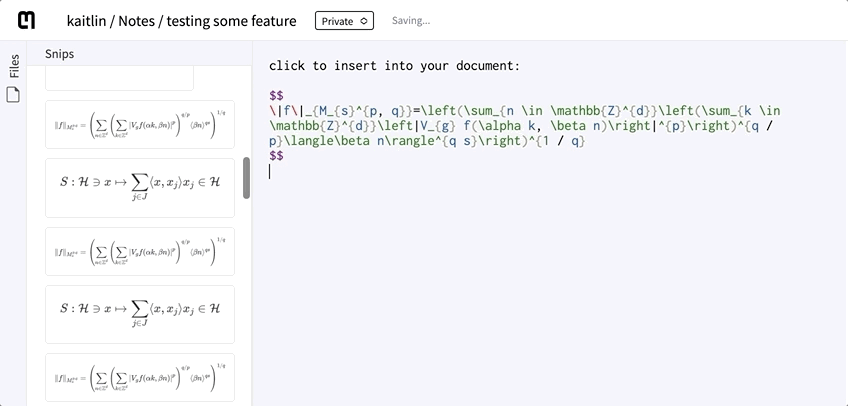 A convenient feature of the editor is that if you insert an image that cannot be OCR'd, it will convert the image file into an image URL, so you can still share the information in the image in your document easily.
Here is an example with an image of a graph: