Digitize and read PDFs on any device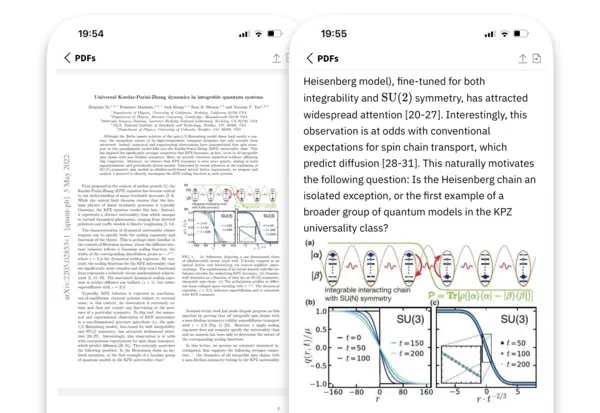 Digitize your research PDFs using OCR to create a knowledge repository that is readable on any device.
PDFs containing math, tables, and figures
Optimized for scientific papers
Supported in desktop and mobile browsers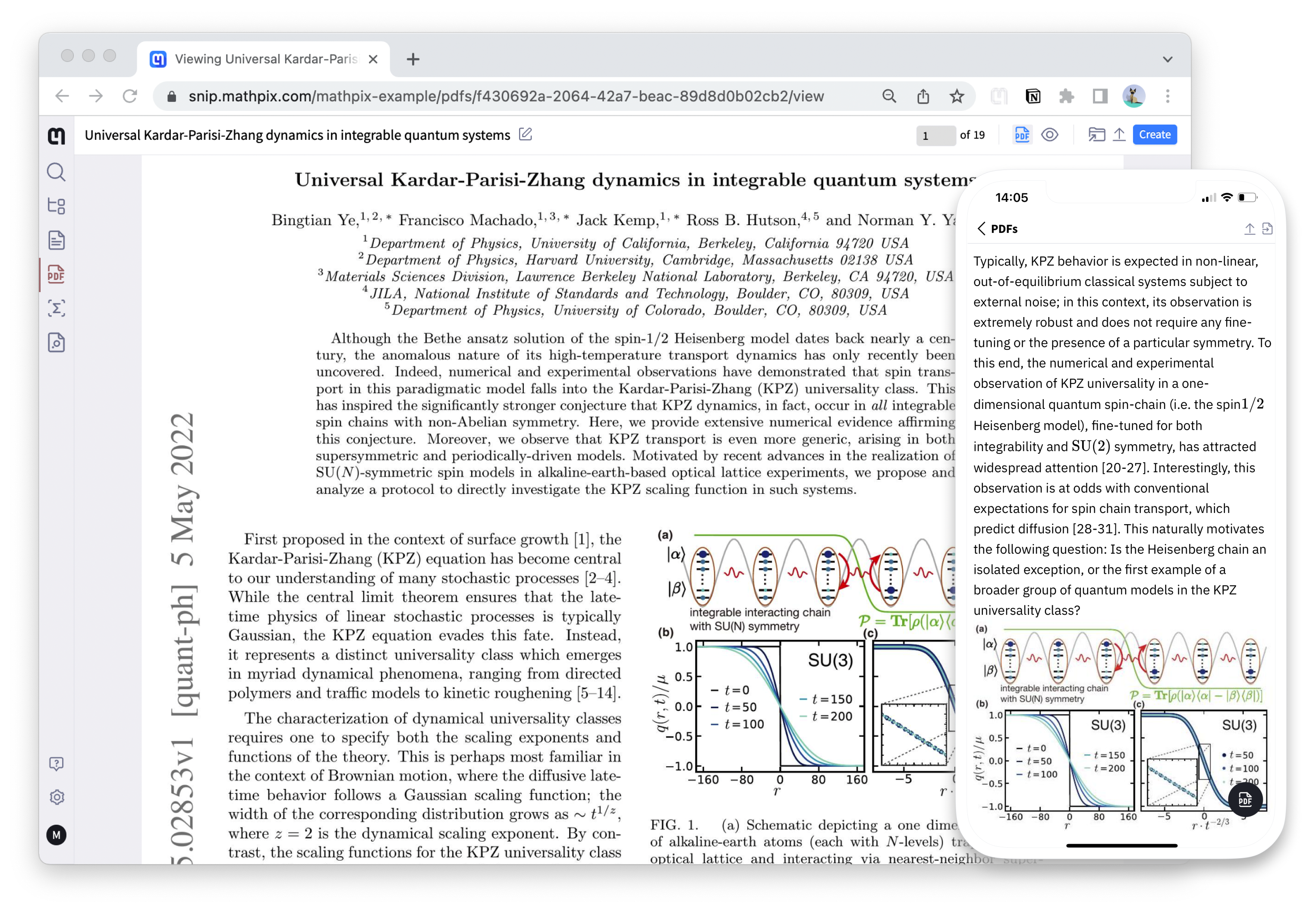 A mobile-friendly PDF reader built for STEM
Snip is the only AI-powered PDF reader built for scientific content like research papers and lecture notes. Digitize your documents with text, math, chemistry, tables, and handwriting and be able to read them conveniently on any device (no more zooming in and out).
Read 2-column PDFs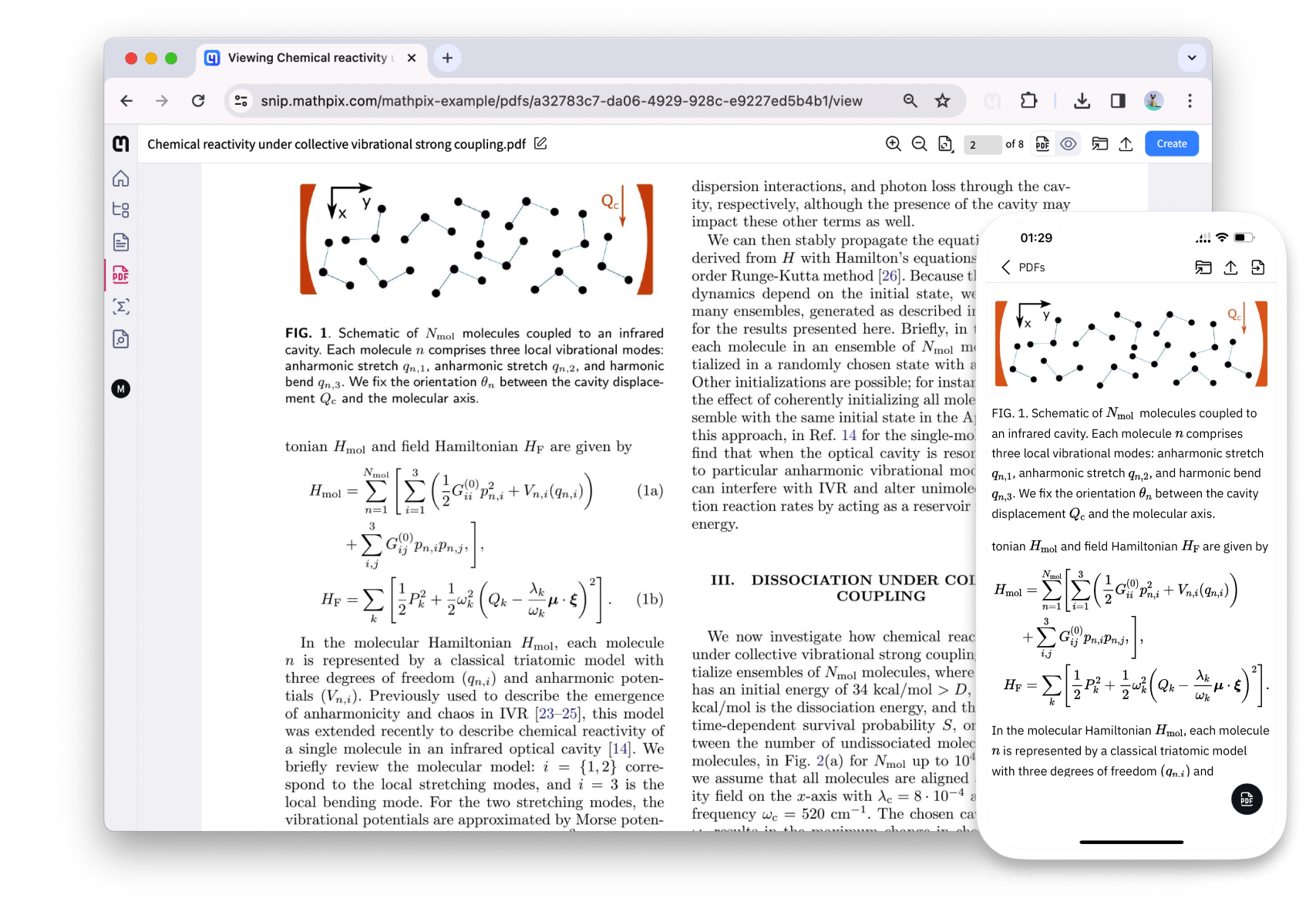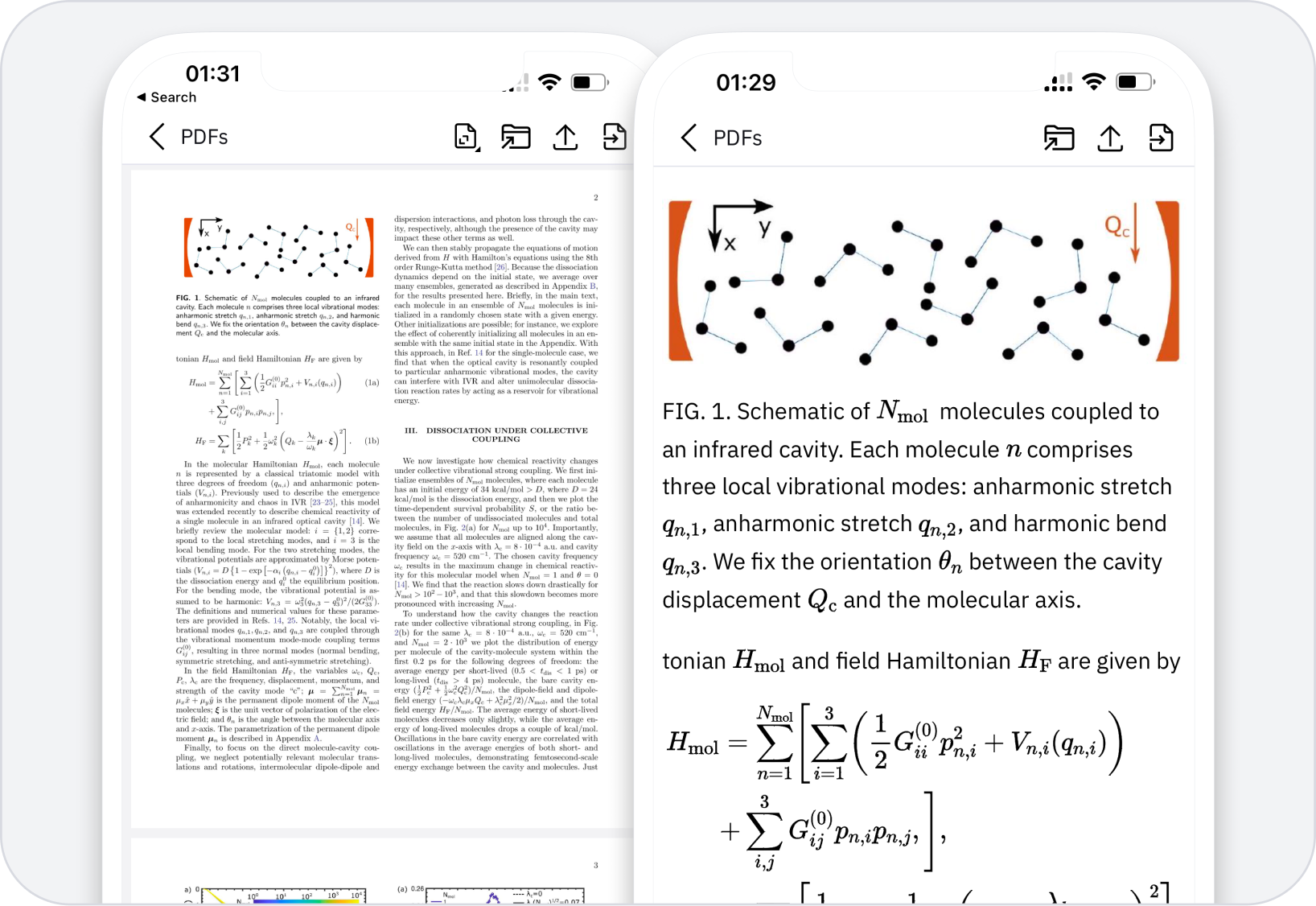 Read PDFs with math and tables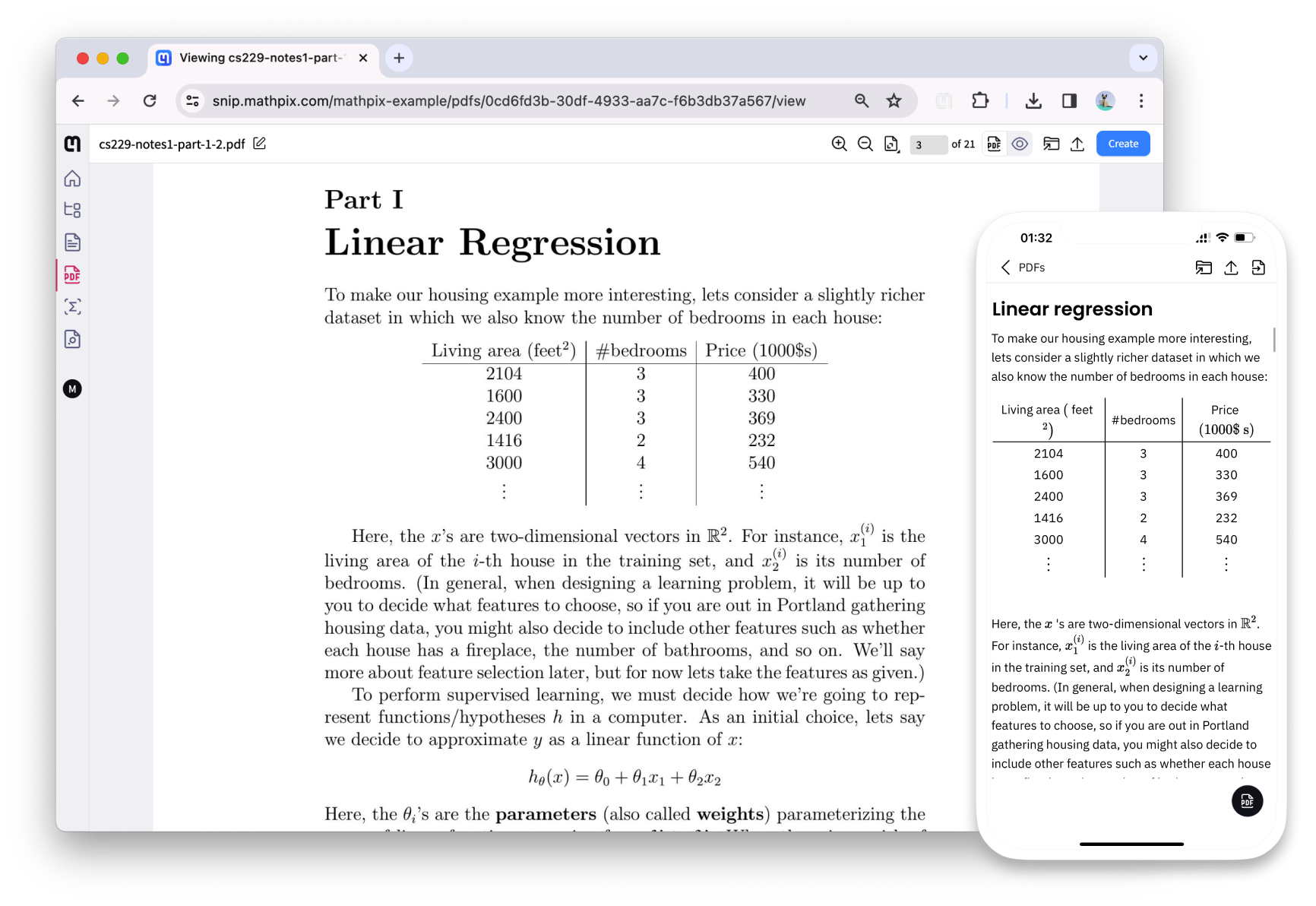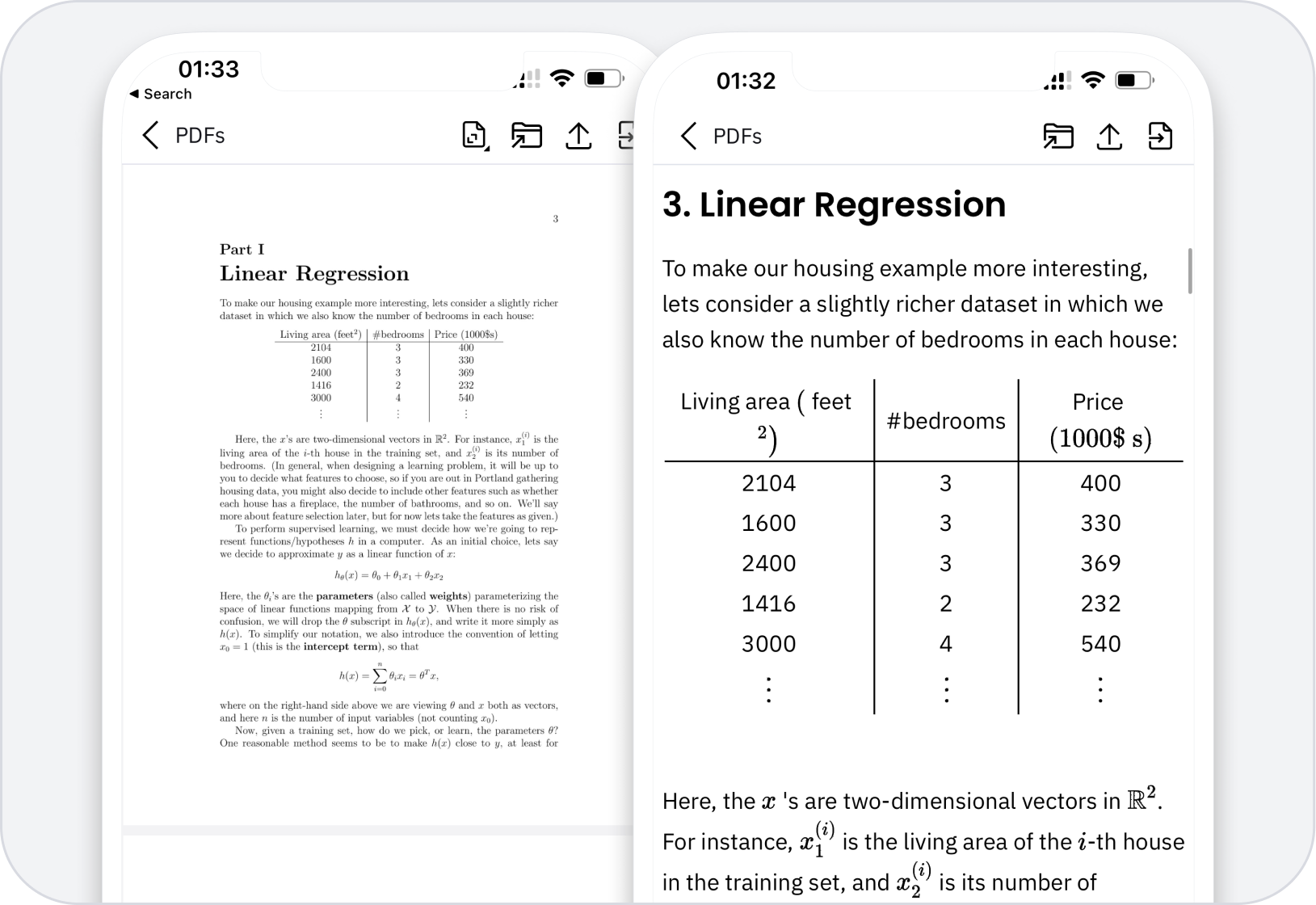 How to digitize and read PDFs
1. Drag or upload your PDF into Snip.
2. Your PDF will be digitized.
3. Your PDF is now readable even on mobile.
4. You can edit your PDF by creating a Note or export to formats like DOCX or LaTeX.
Digitize and read PDFs on any device
Mobile and tablet browser support of our web app means that you can upload, digitize, and read scientific PDFs on any of your devices.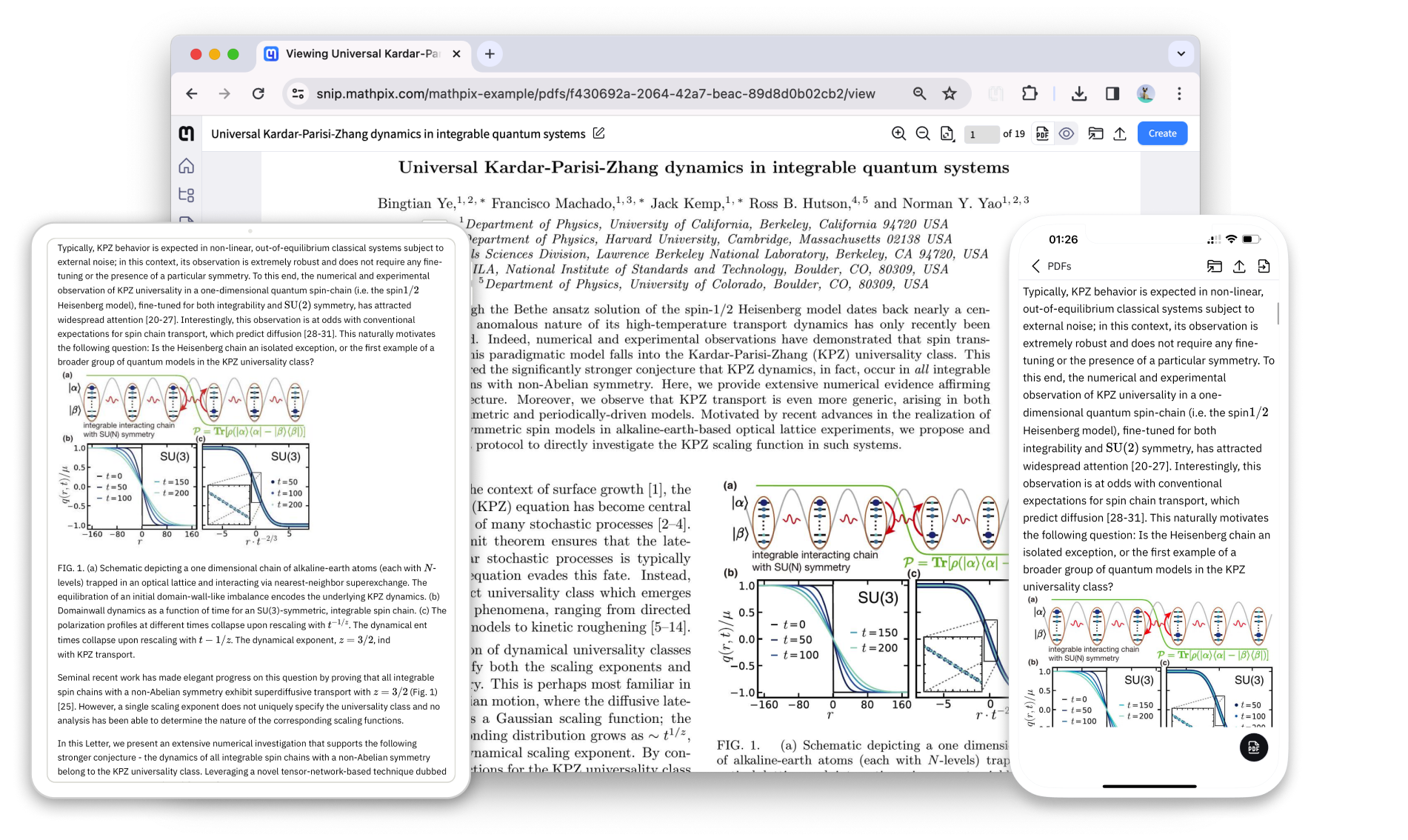 Read PDF Conversion related posts on our blog