Digitize and search PDFs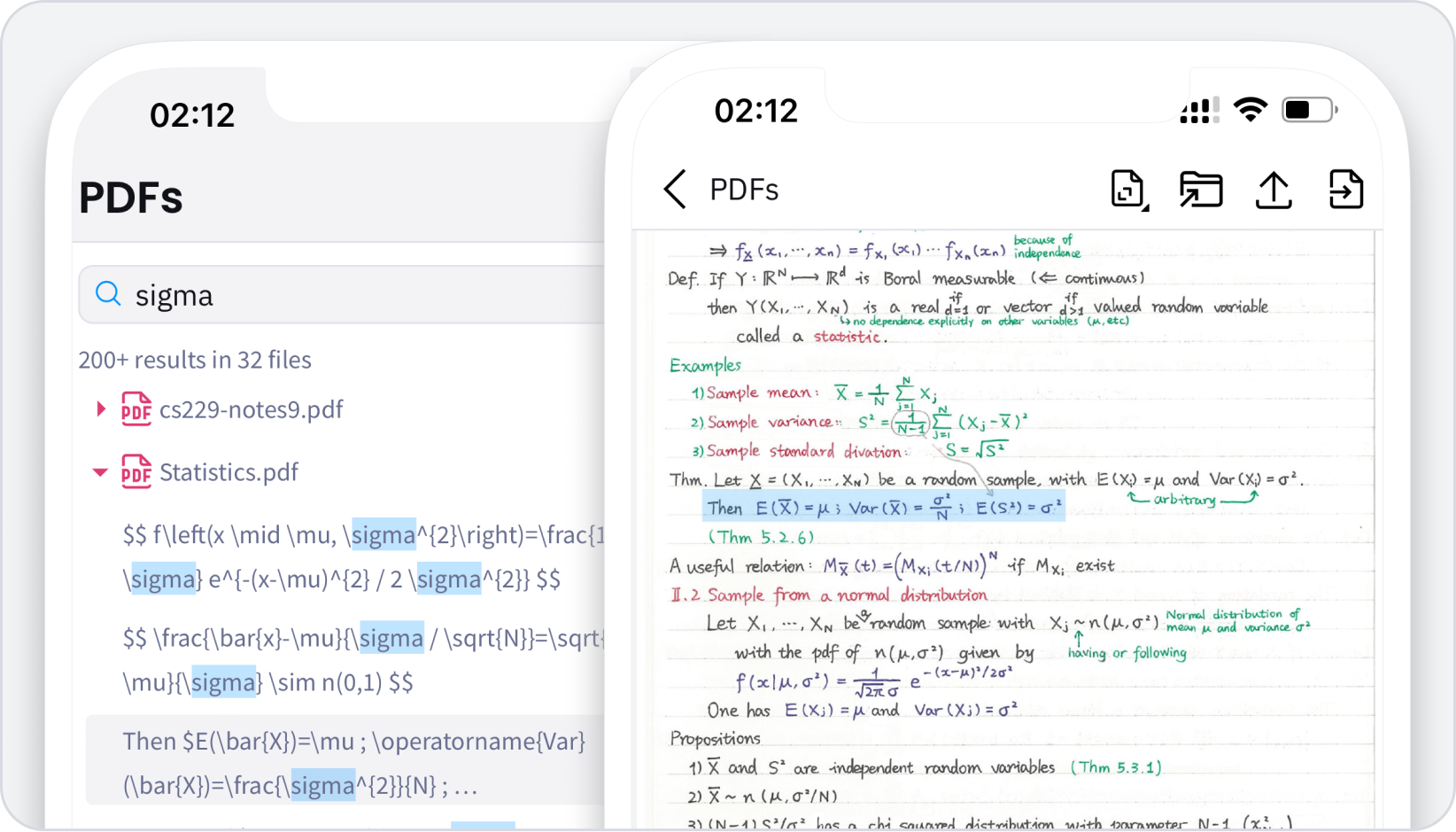 Digitize your research PDFs using OCR to create a searchable knowledge repository.
PDFs containing math, tables, and figures
Optimized for scientific papers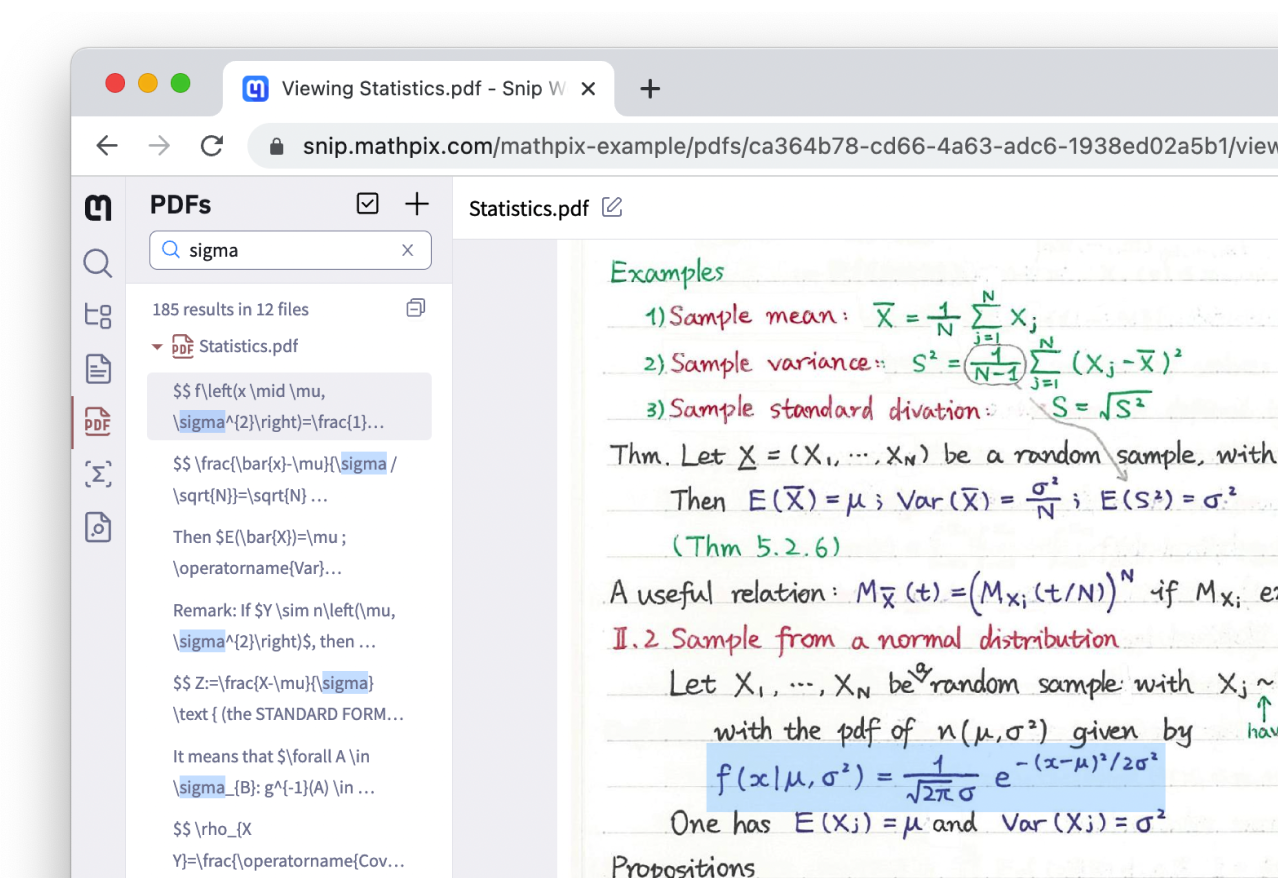 PDF search optimized for scientific documents
Snip is the only AI-powered PDF search with high-accuracy features developed specifically for scientific documents like research papers and lecture notes. Search your documents using text or math as a search term, and even search handwritten PDFs or find search results in tabular data.
Search by math
Use a LaTeX string to search all math in your PDFs.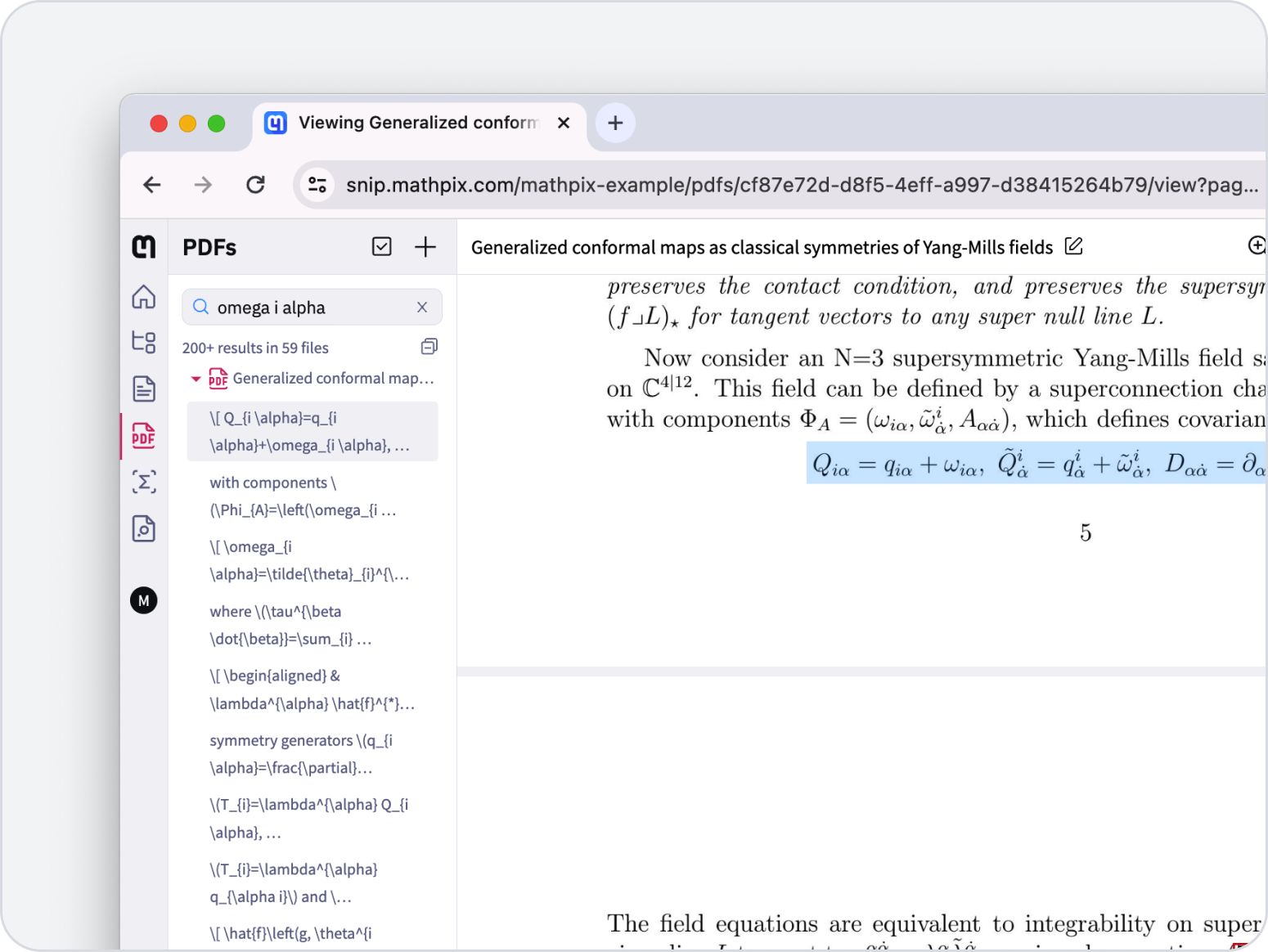 Search by text
Use a text string to search all text in your PDFs.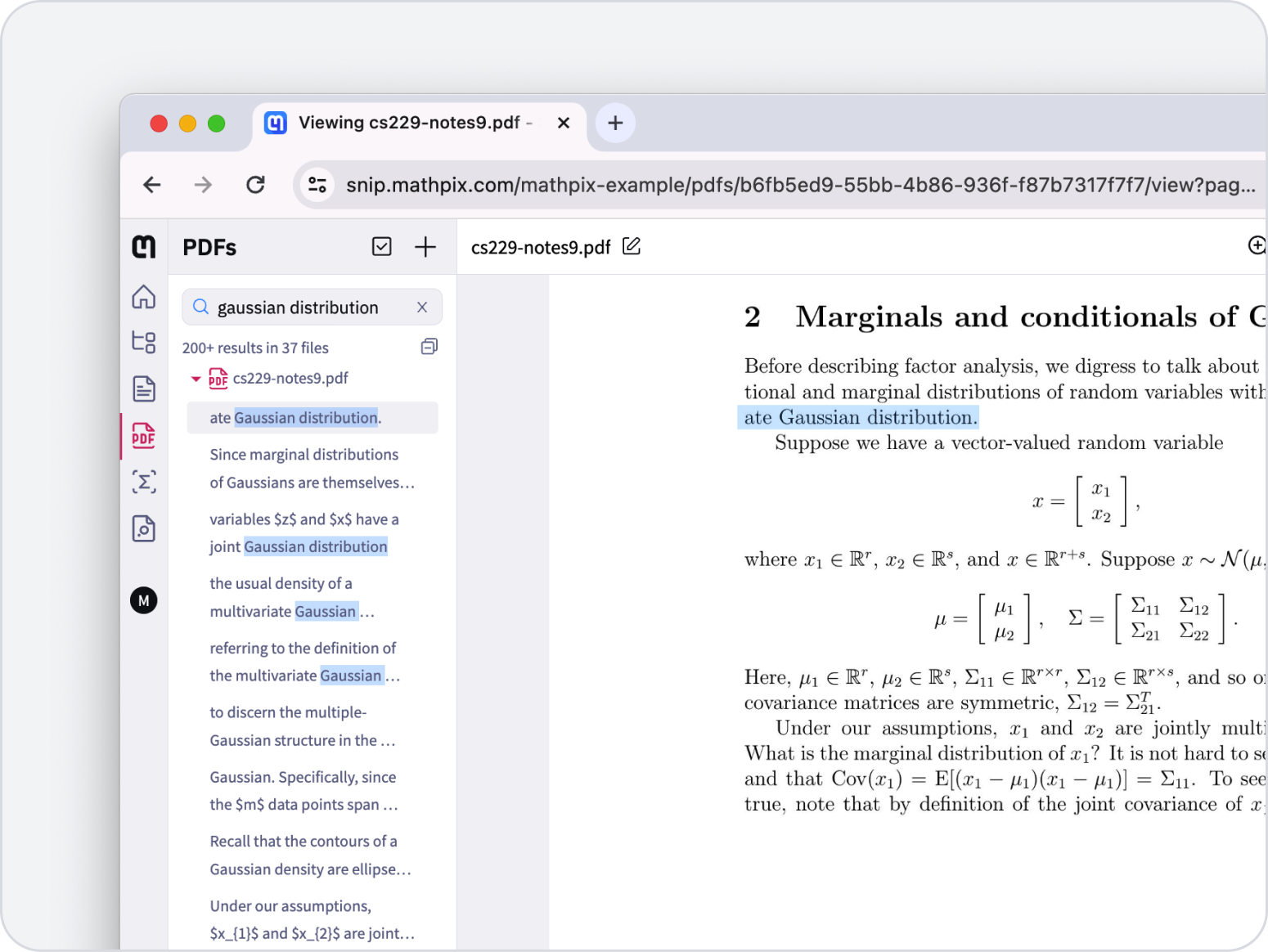 Search handwriting
Search for math or text even in handwritten PDFs.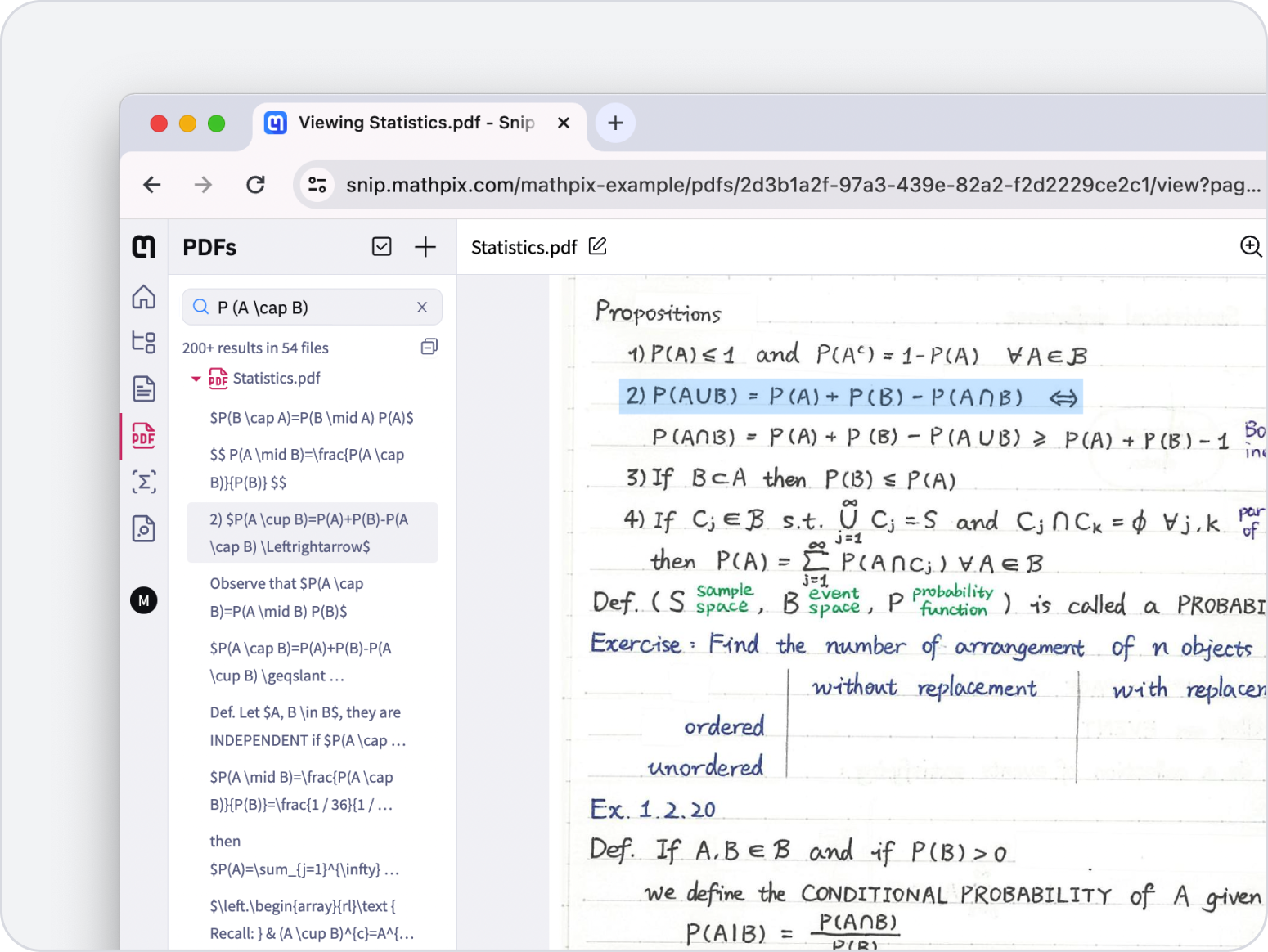 Search tabular data
Search results even include data found in tables.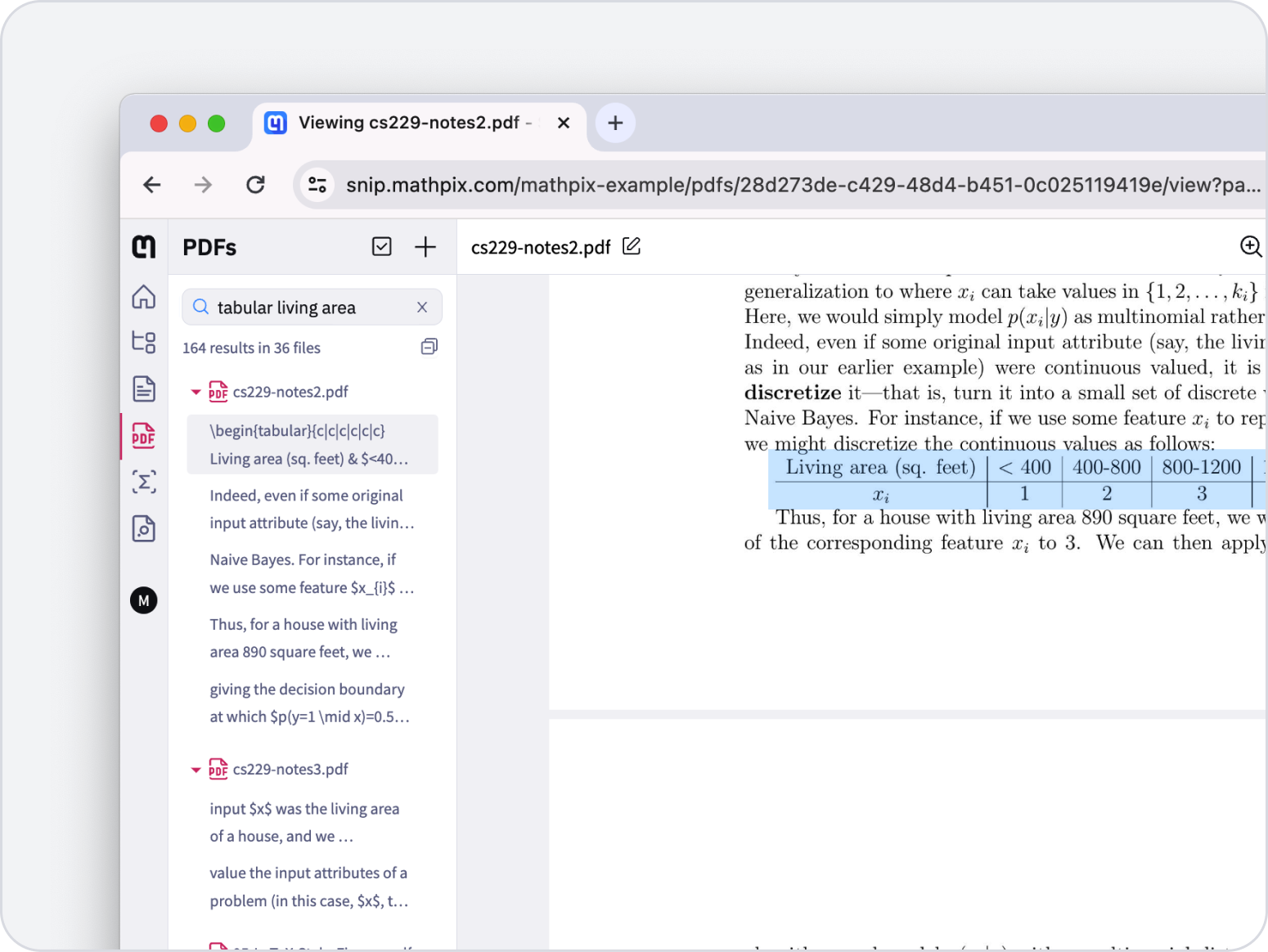 Search AI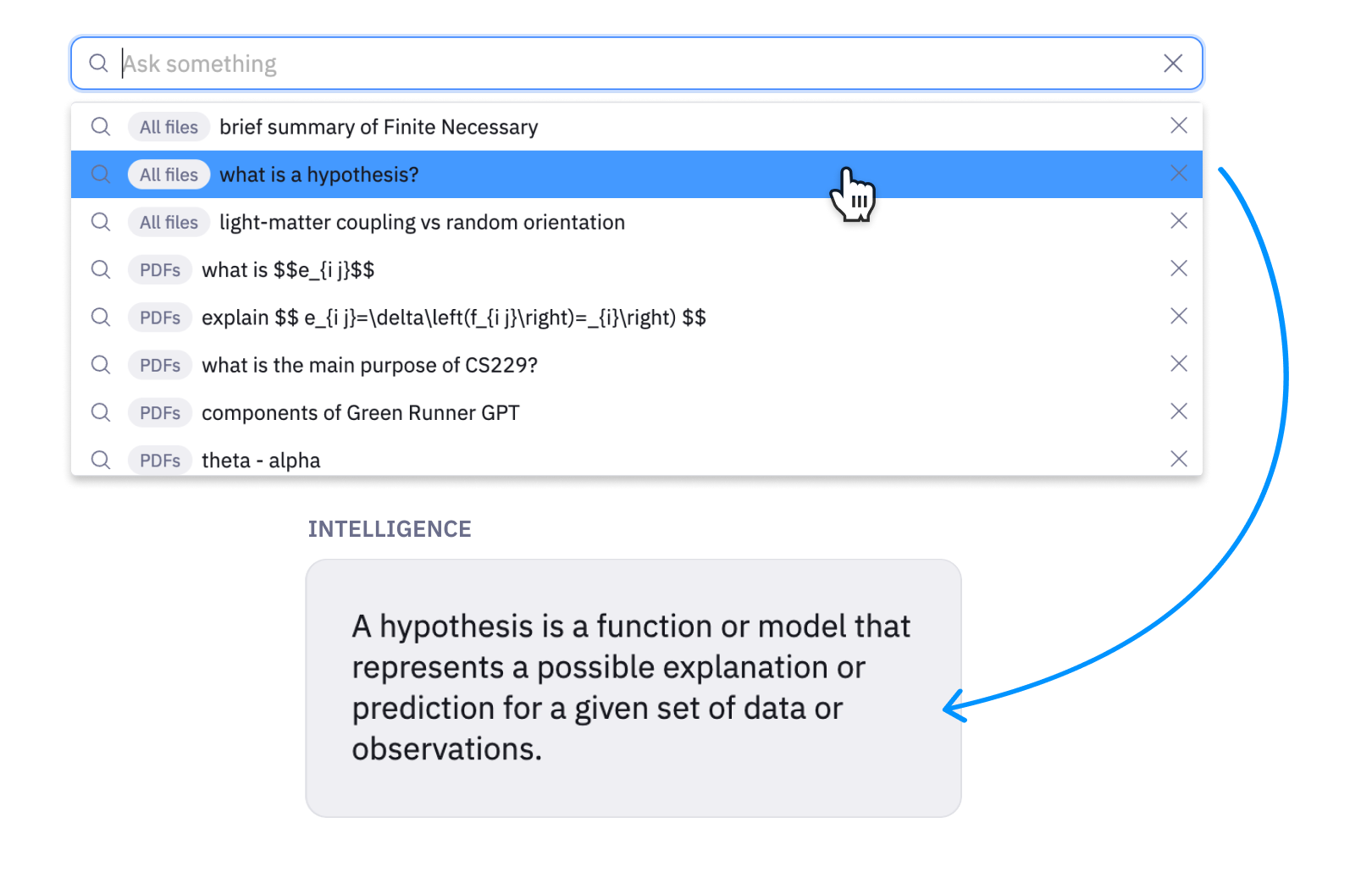 Talk to you PDFs right in the app.
Enter any query to the search box and get an intelligent response based on information in your PDF repository.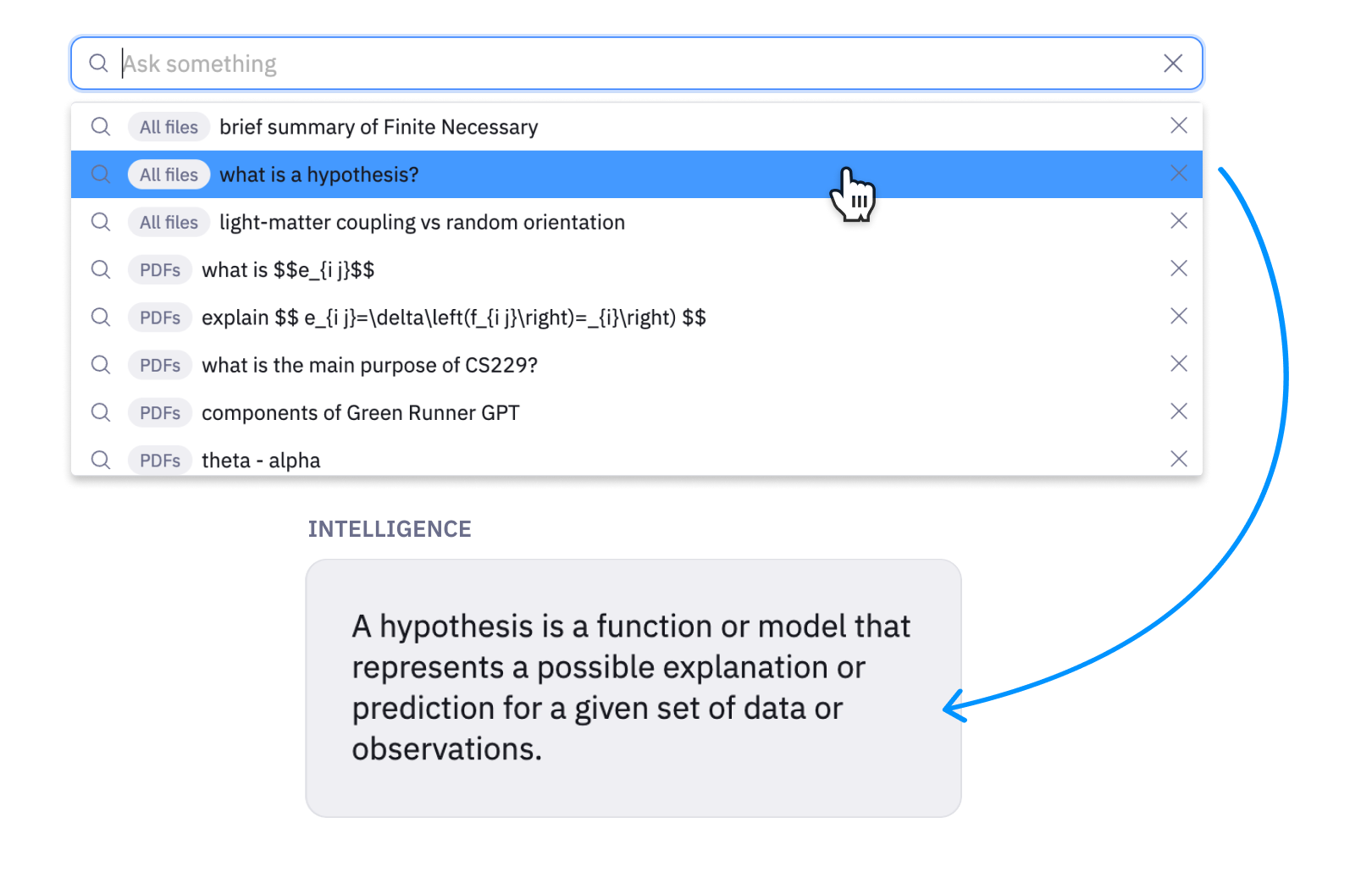 How to digitize and search PDFs on the web
1. Drag or upload your PDF into Snip.
2. Your PDF will be digitized.
3. Your PDF is now searchable and readable even on mobile.
4. You can edit your PDF by creating a Note or export to formats like DOCX or LaTeX.
Digitize and search PDFs on any device
Full mobile browser support of our web app means that you can upload, digitize, search, and read scientific PDFs on even your phone on tablet.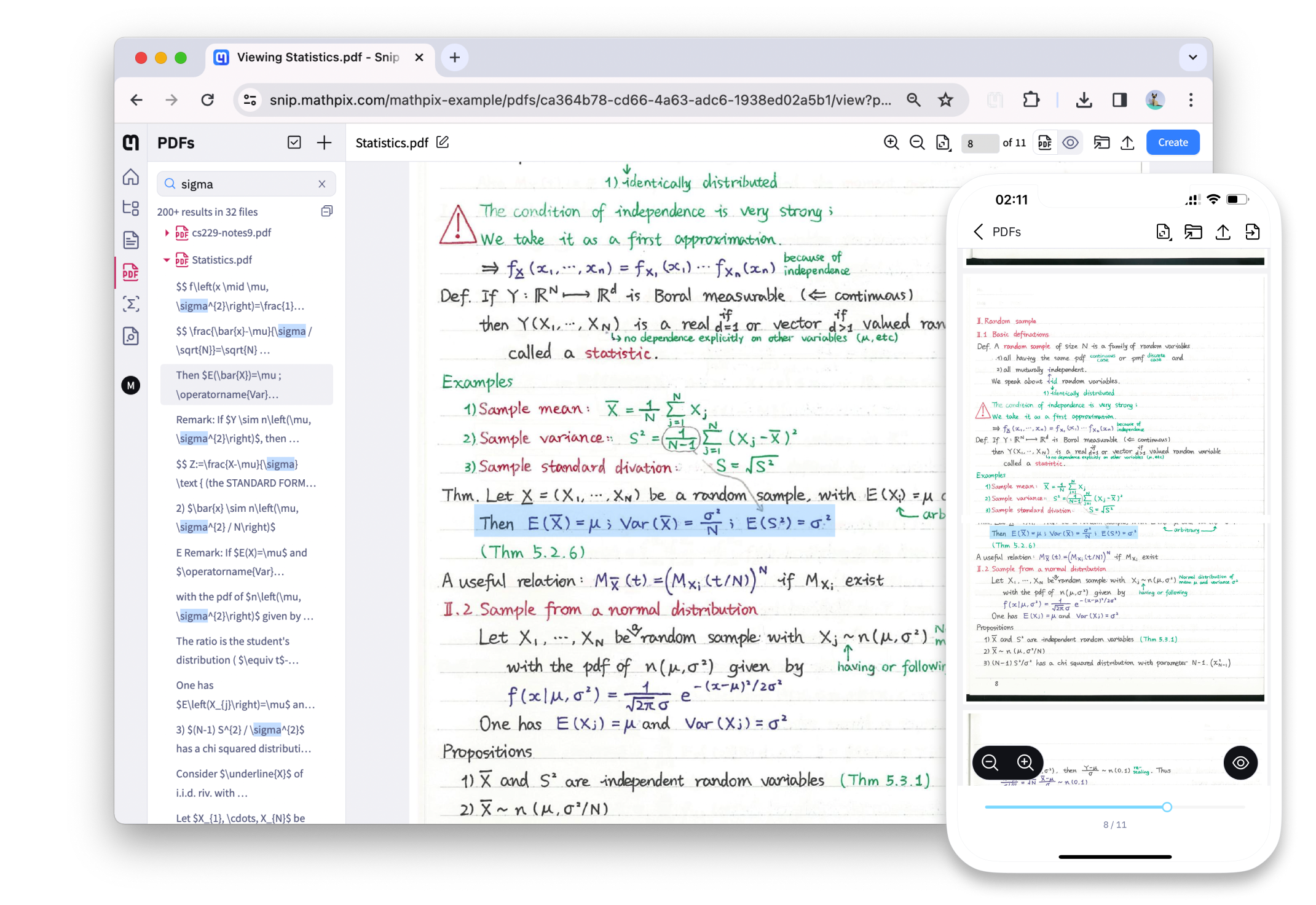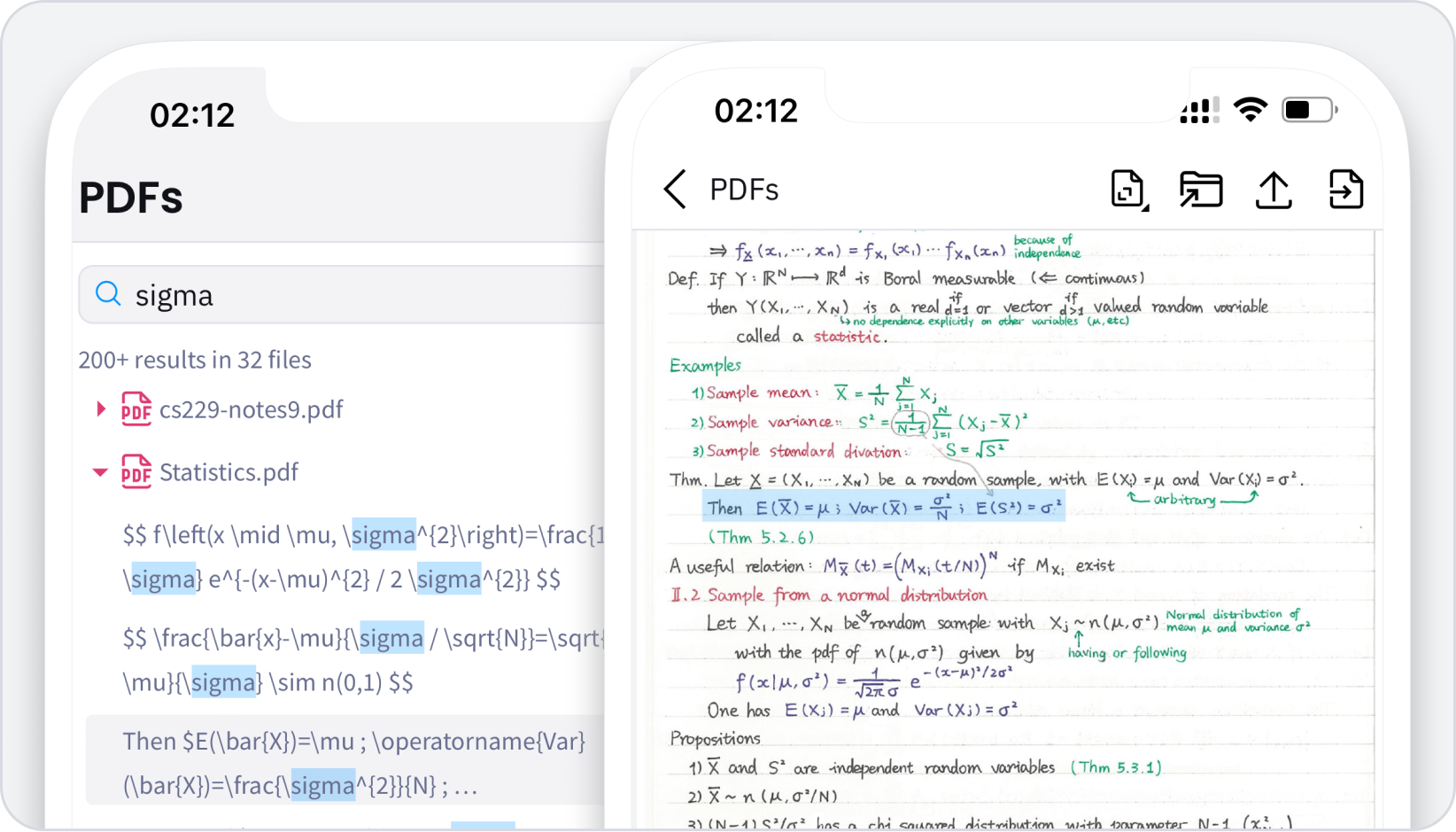 Read PDF Conversion and Search related posts on our blog