Using Snip with Microsoft Word
Inserting equations into a Microsoft Word document is easy when you use Snip. Just follow these simple steps:
1. Display the equation want to insert into your document on your screen: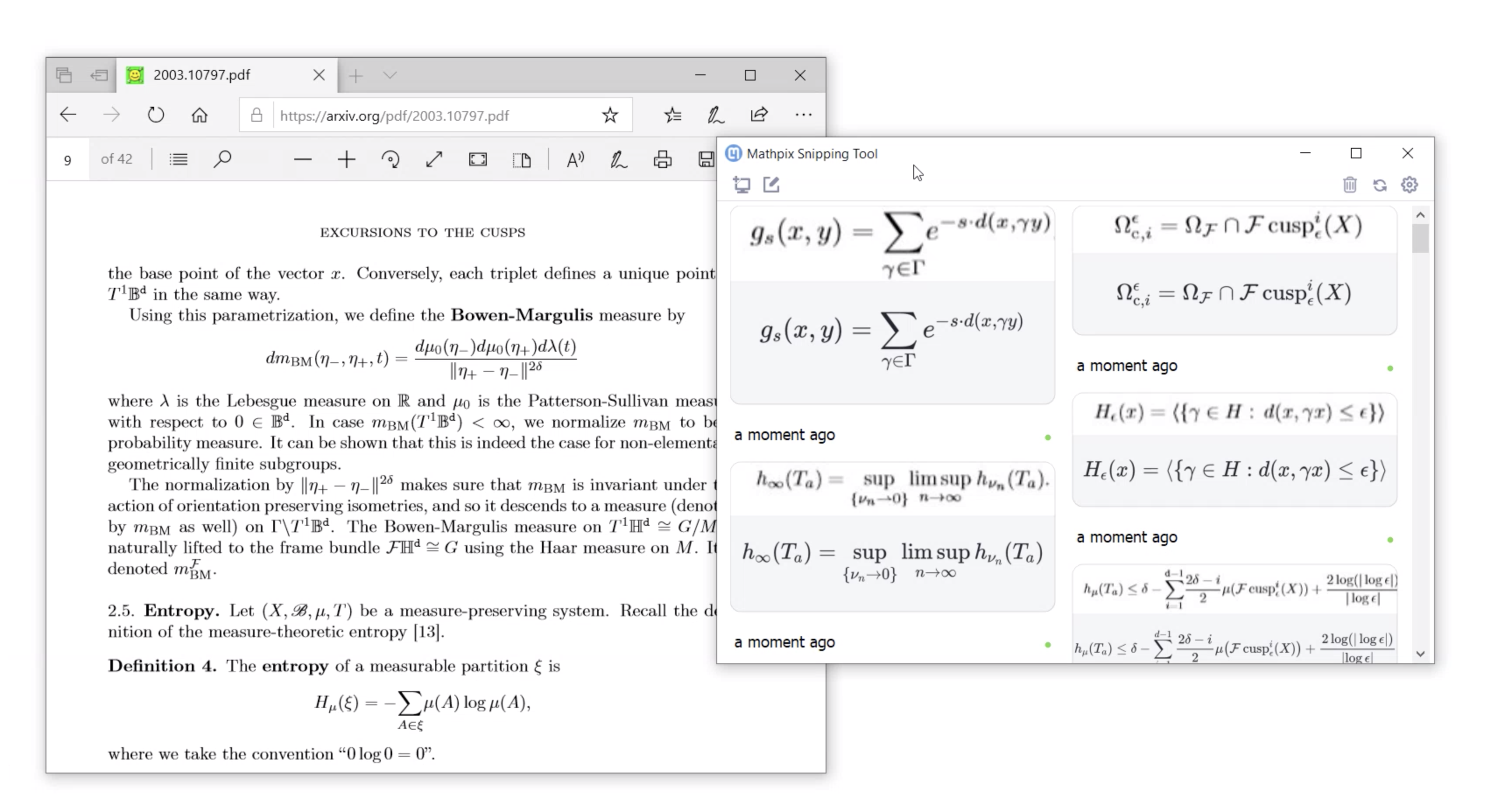 2. Click the screenshot button or enter the keyboard shortcut ctrl+alt+m/ctrl+command+m:

3. Click and drag the crop box around your desired equation, release to Snip: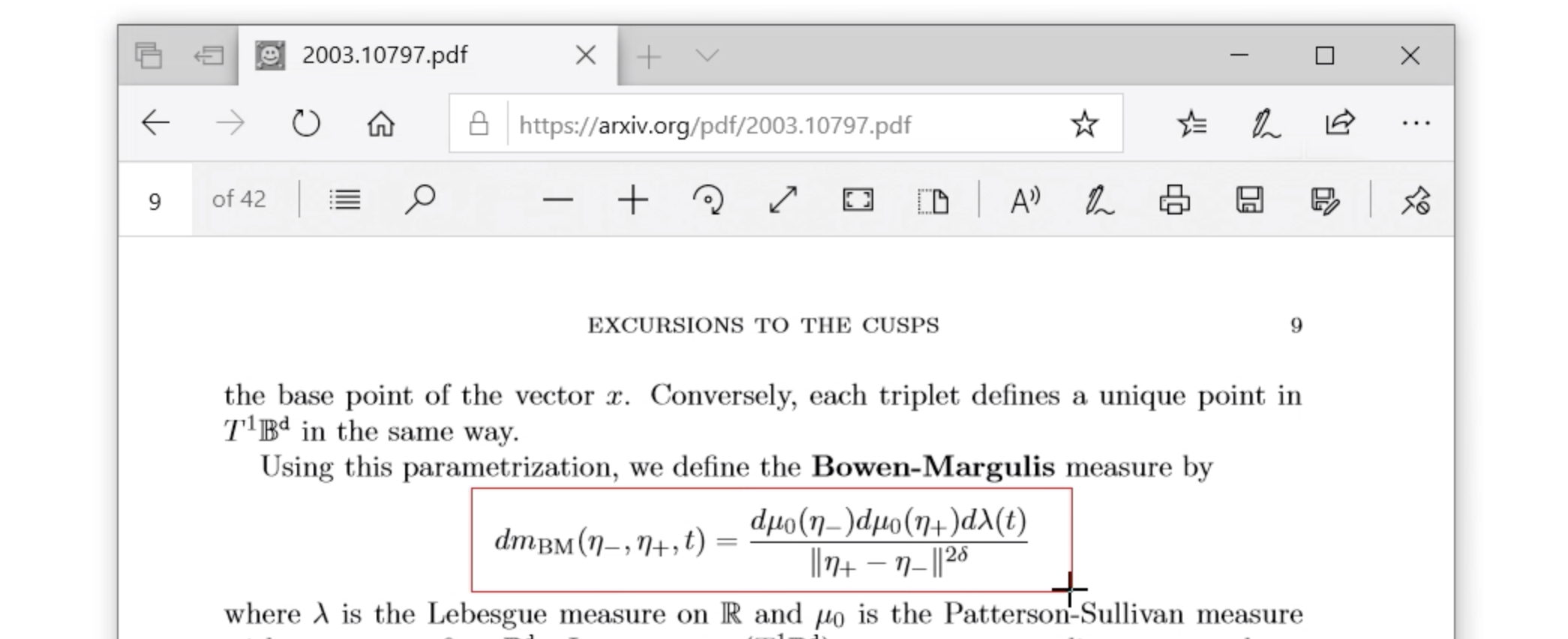 4. Check your Snip result, then click the
Copy MathML
button to copy the
MathML
format to your clipboard: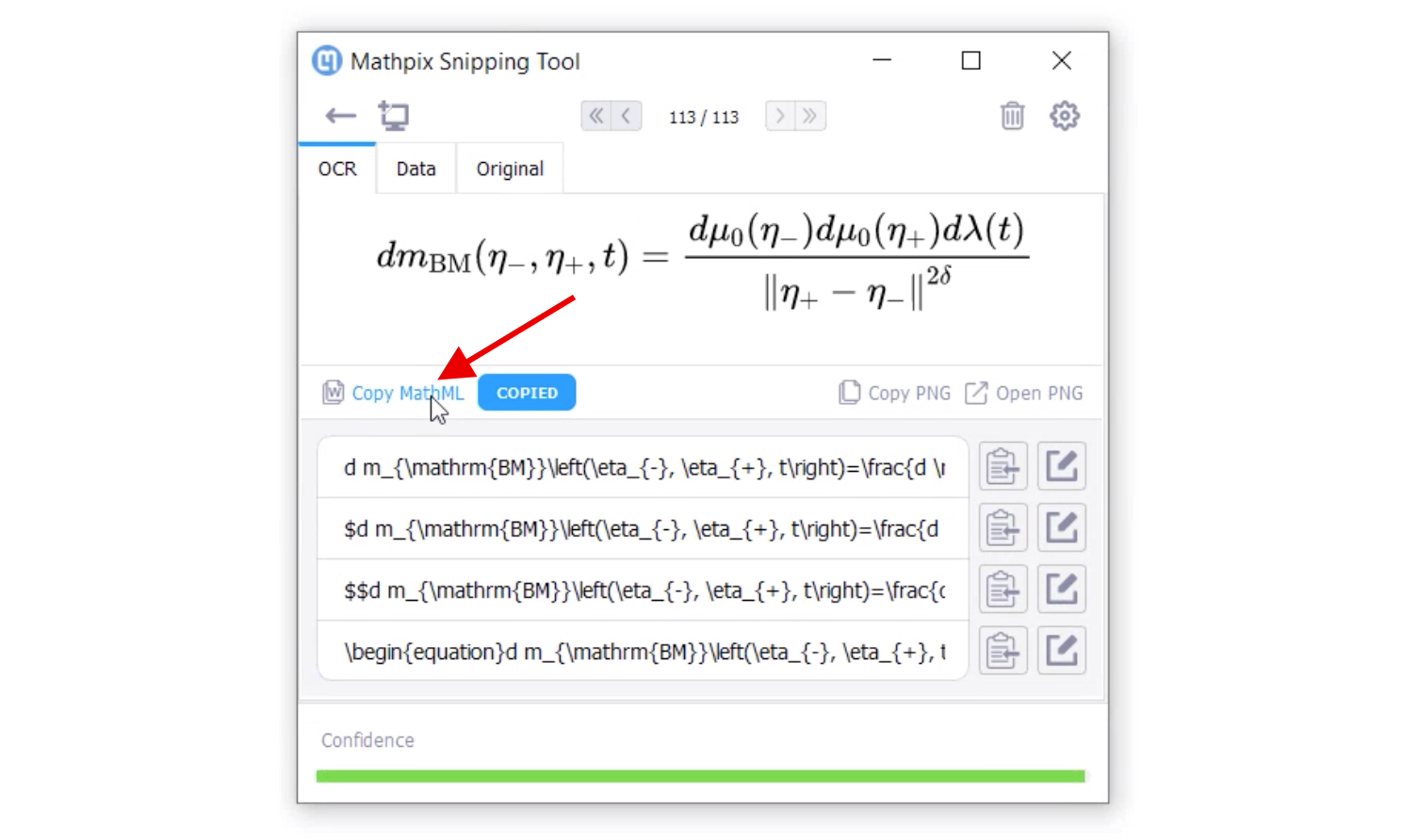 5. Open your Microsoft Word document and put your cursor at the location in the document where you would like to insert an equation, and paste!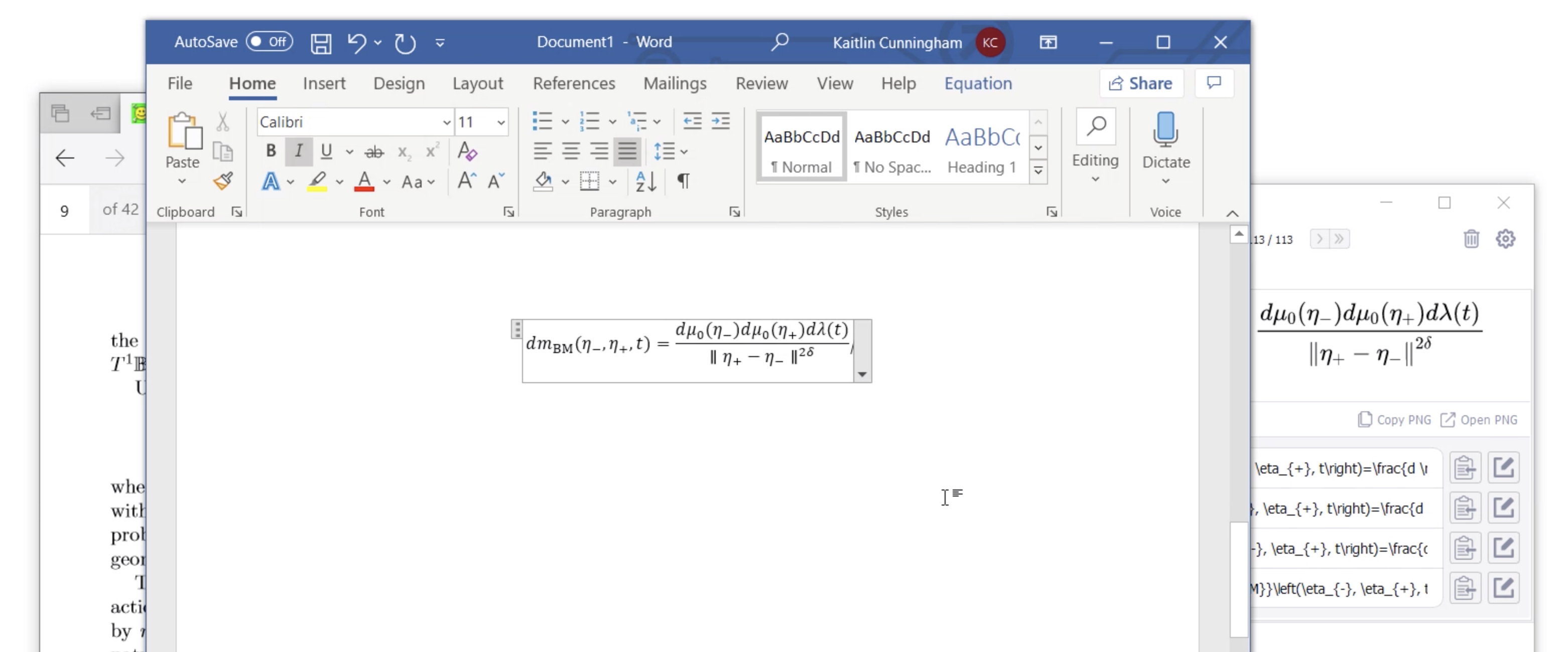 Here is a short video showing all the steps together: