Document cloud for research
Convert images and PDFs to LaTeX, DOCX, Overleaf, Markdown, Excel, ChemDraw and more, with our AI powered document conversion technology.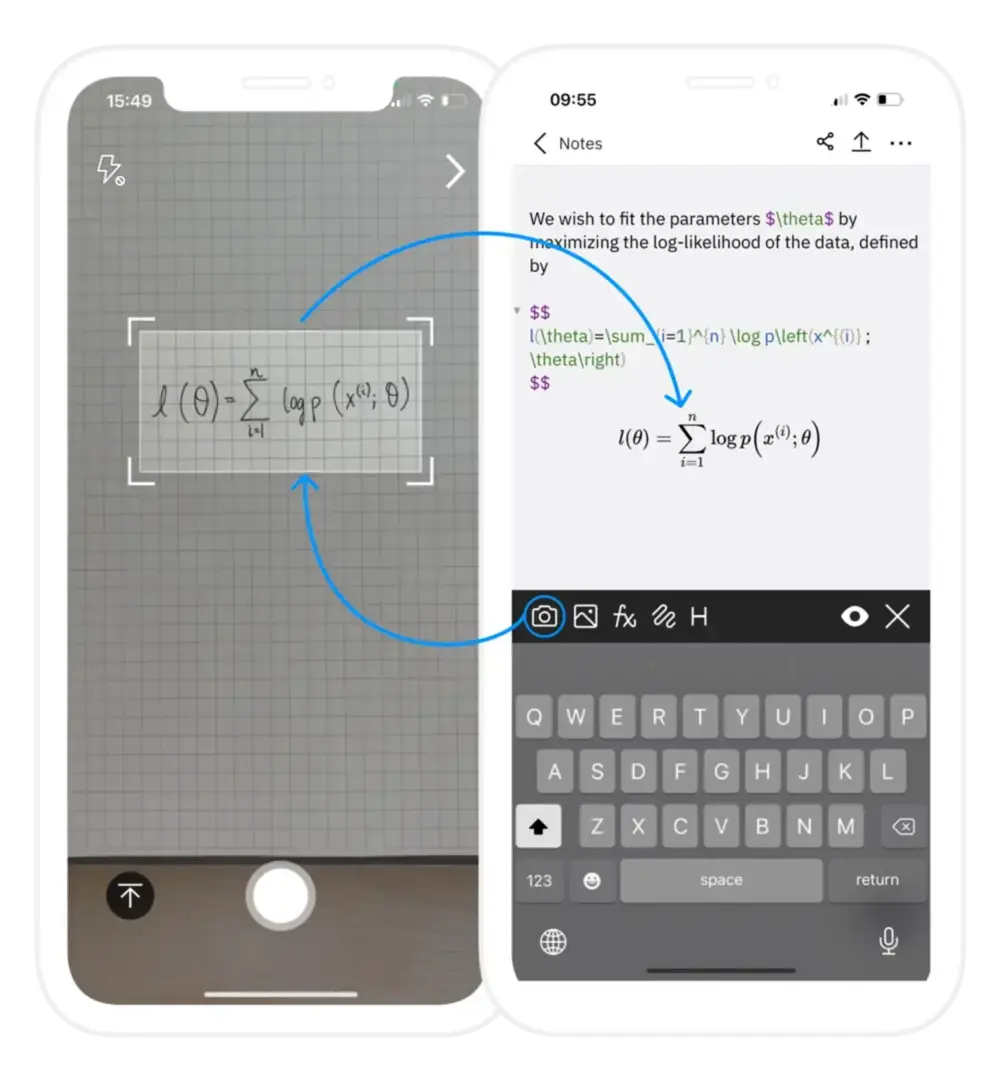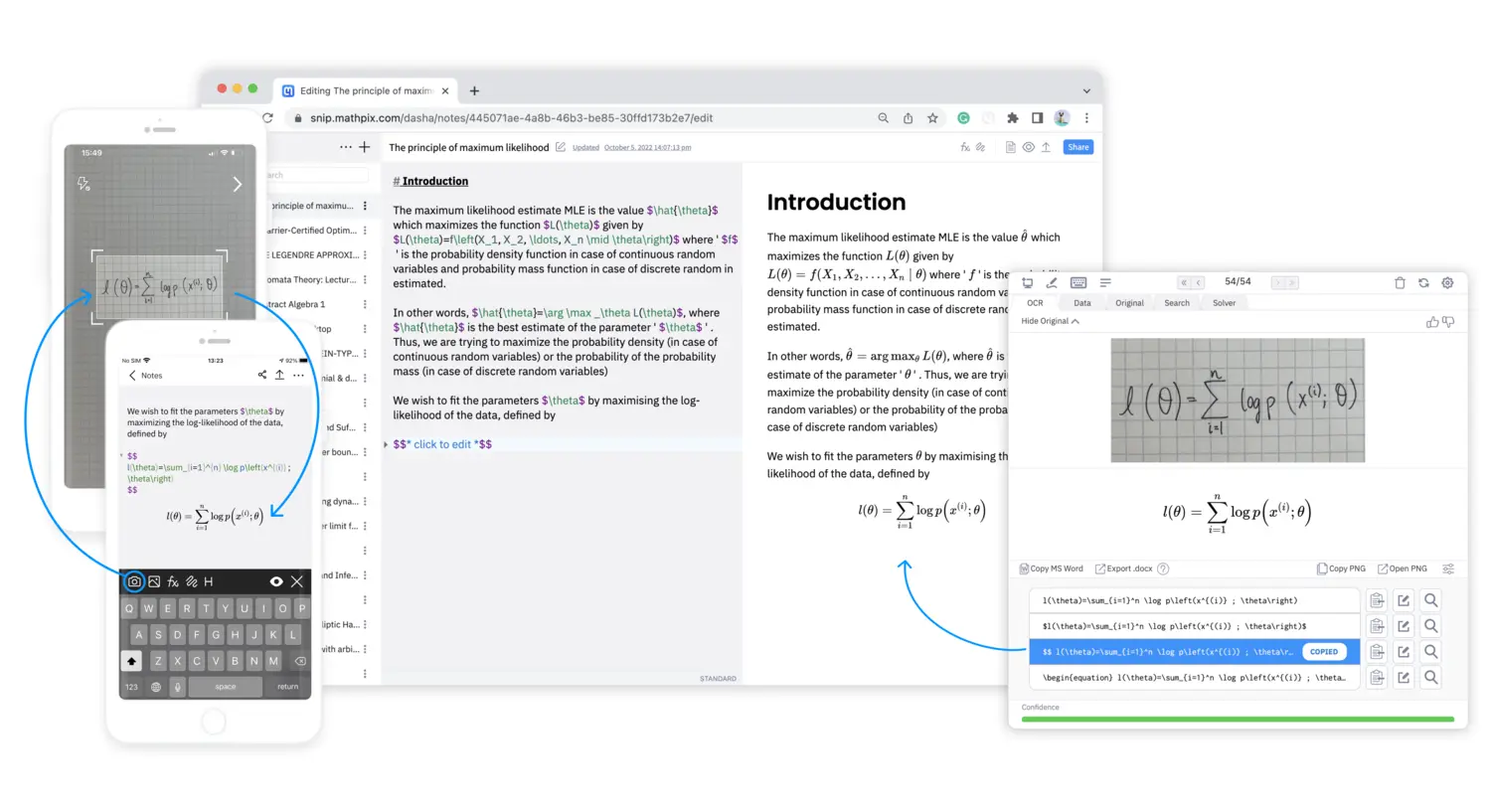 Downloads
Your Snips, Notes, and PDFs sync across all devices automatically through your account.
Mobile & Tablet
Great for creating documents from scans. Advanced digital ink support for drawing equations with a stylus.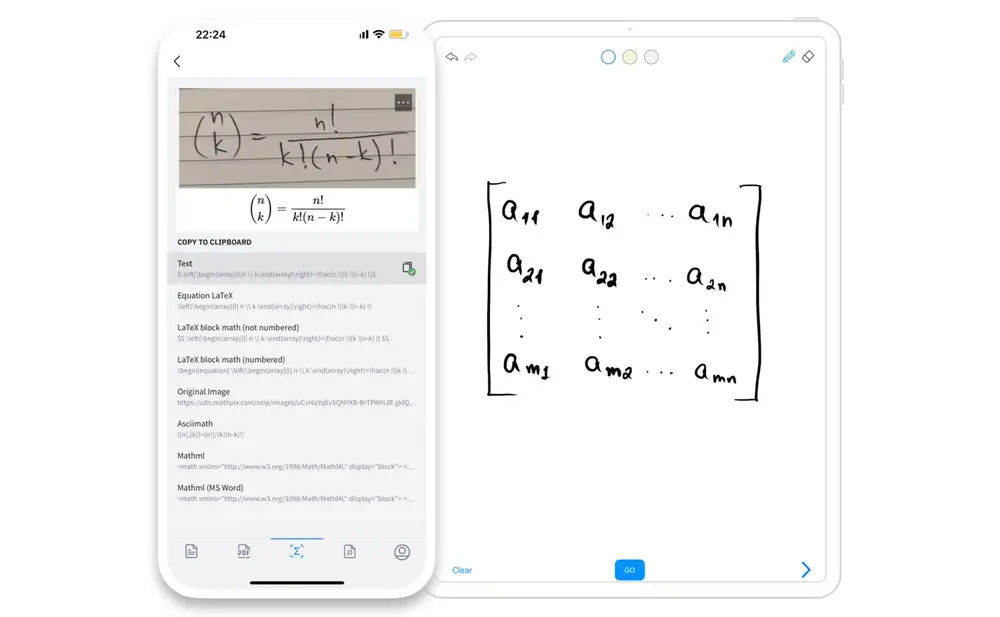 Desktop
Capture screenshots from PDFs instantly, and copy result to your clipboard. Powerful keyboard shortcuts and compatibility with LaTeX and MS Word.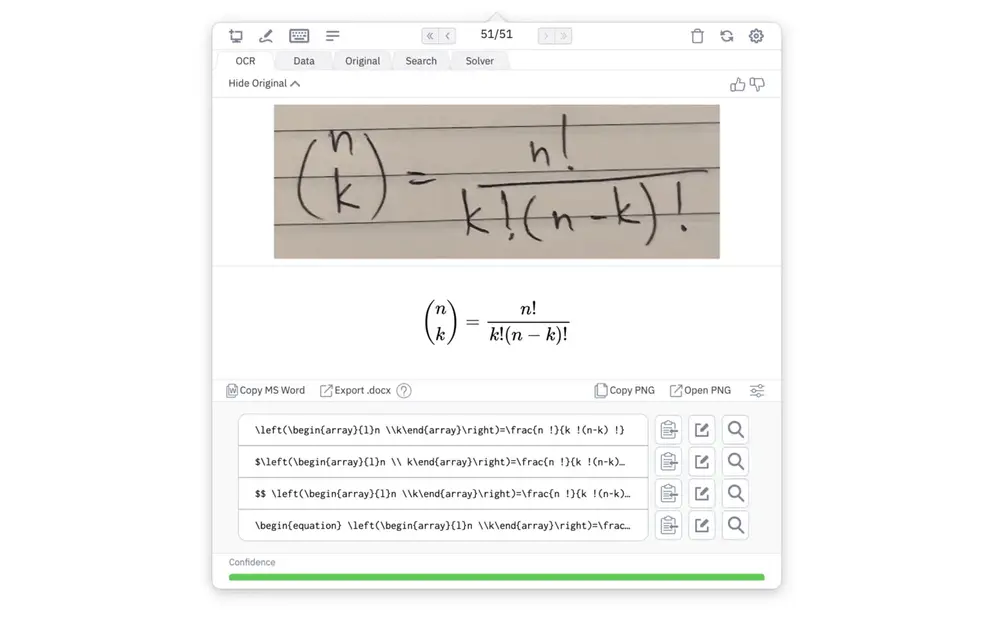 Web
Markdown editor with advanced document conversion features for STEM, including export to LaTeX and DOCX.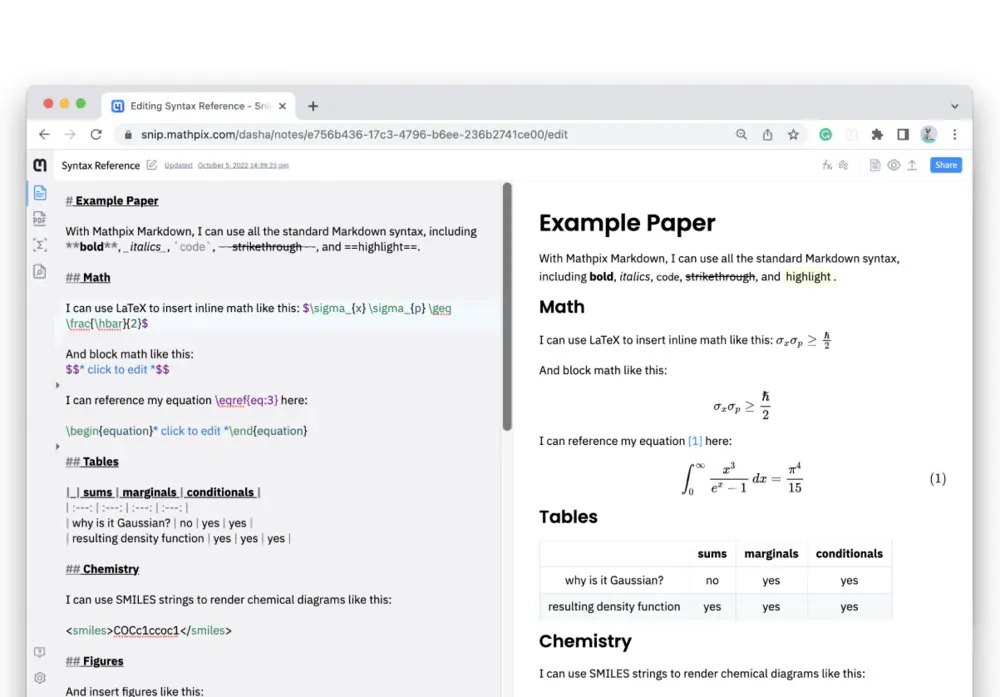 Chrome Extension
Upload PDFs in your browser to your PDF collection in Snip instantly.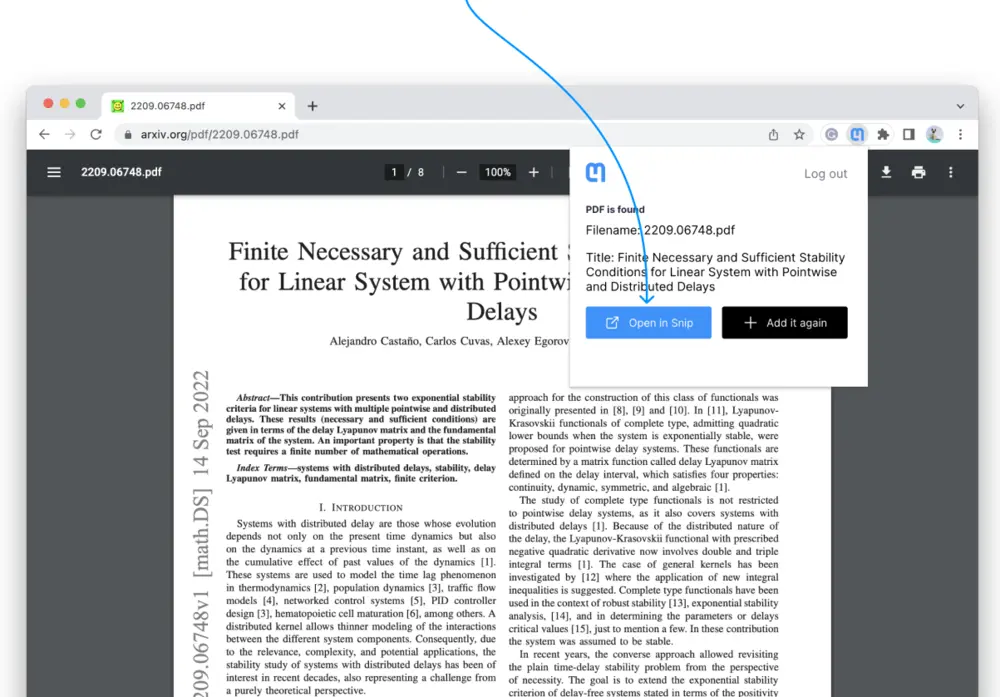 Full-featured Markdown editor for STEM collaboration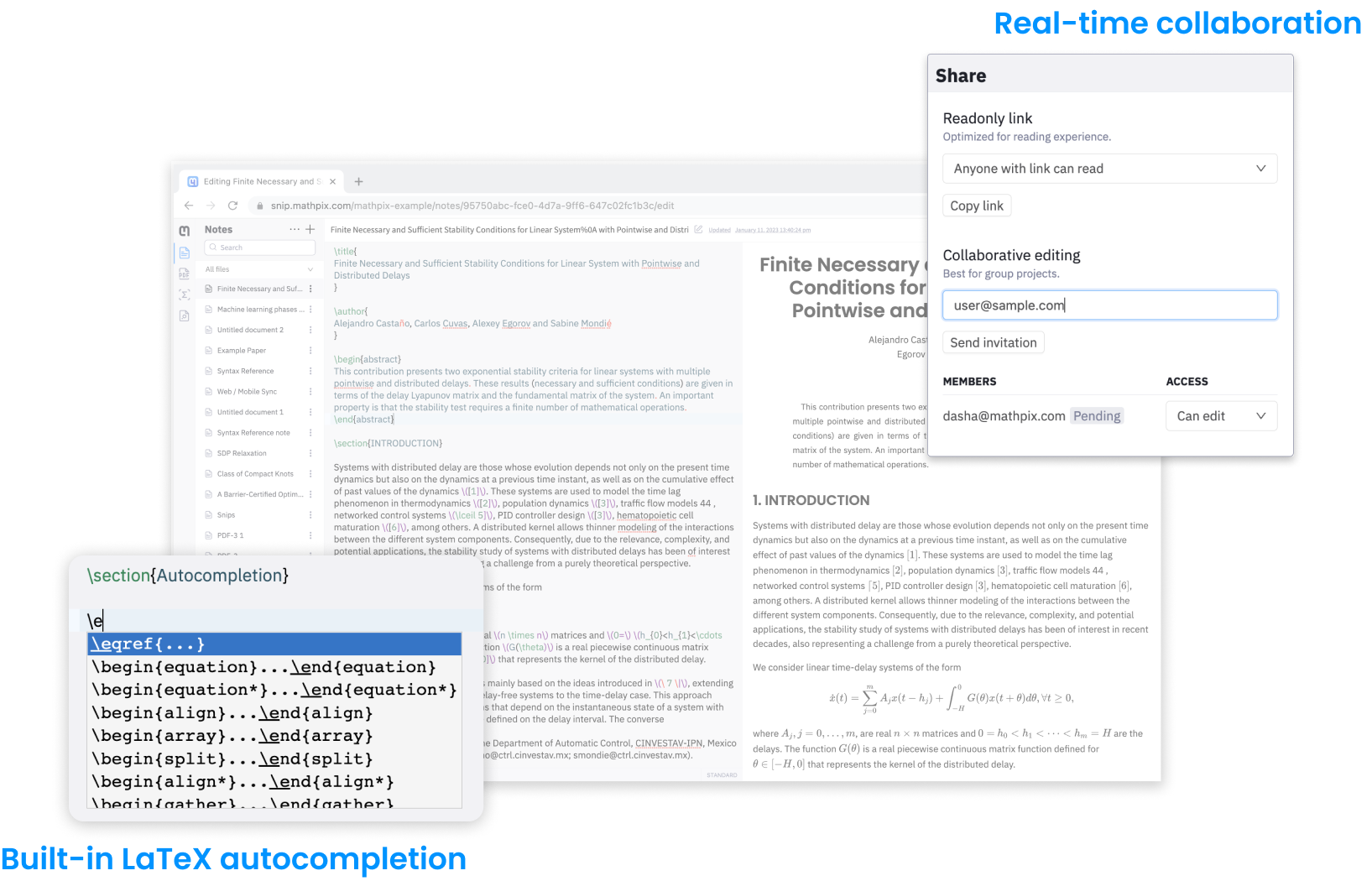 AI-powered digital workspace, developed for scientists, teachers, and students.
We provide a note-taking app with Markdown and LaTeX support, that allows to share and collaborate on documents in real time.
Snip brings all your work into one place. Cloud syncing all the documents across devices, autocompletion, and exporting to other formats included.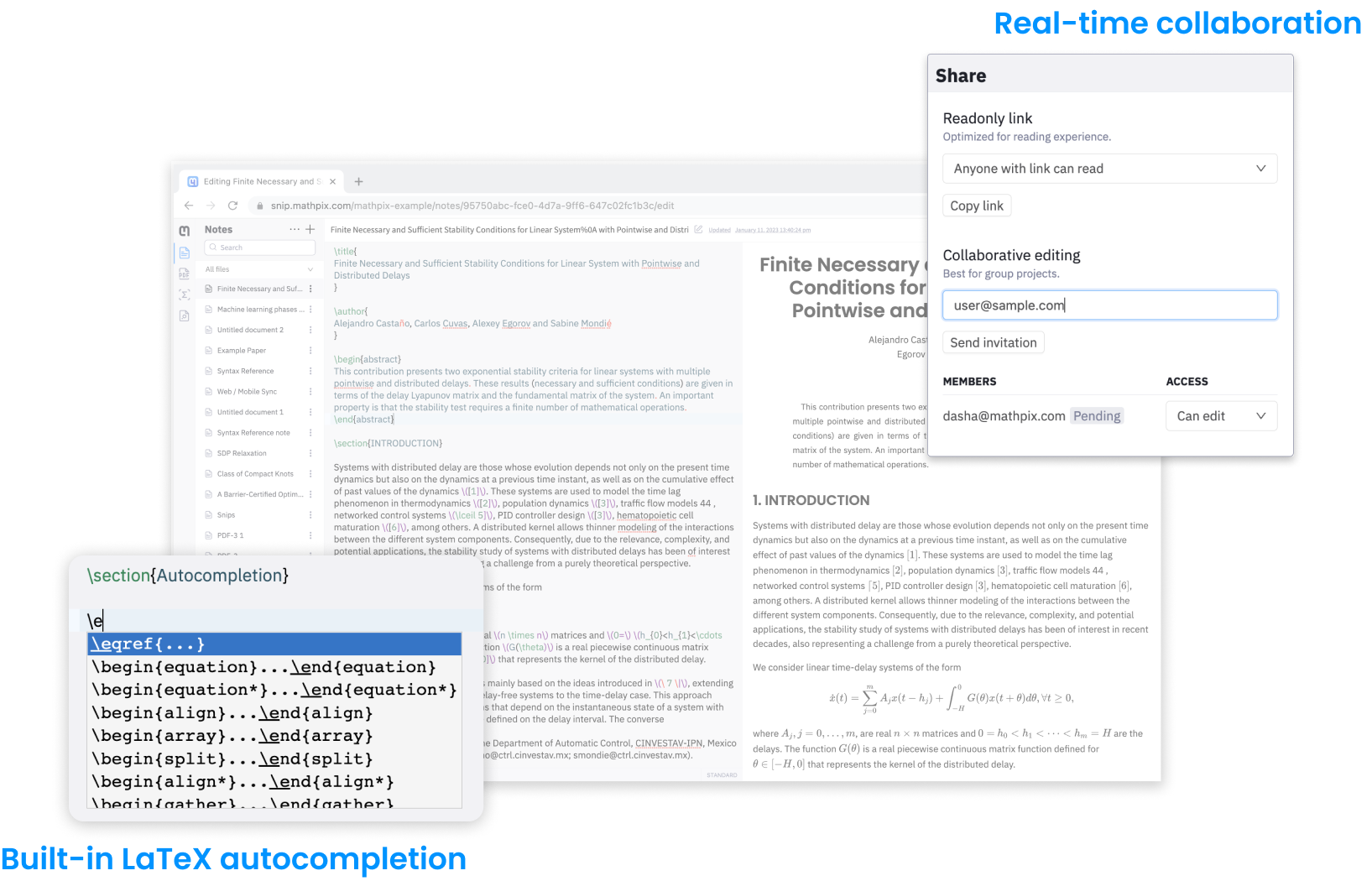 Create, search, and export PDFs
Use Snip to create a searchable repository of all of your research PDFs. Convert them to editable Markdown Notes, or export to other useful file formats. Works on 2 column PDFs, PDFs with math, tables, chemistry, figures, and diagrams, and even handwritten PDFs.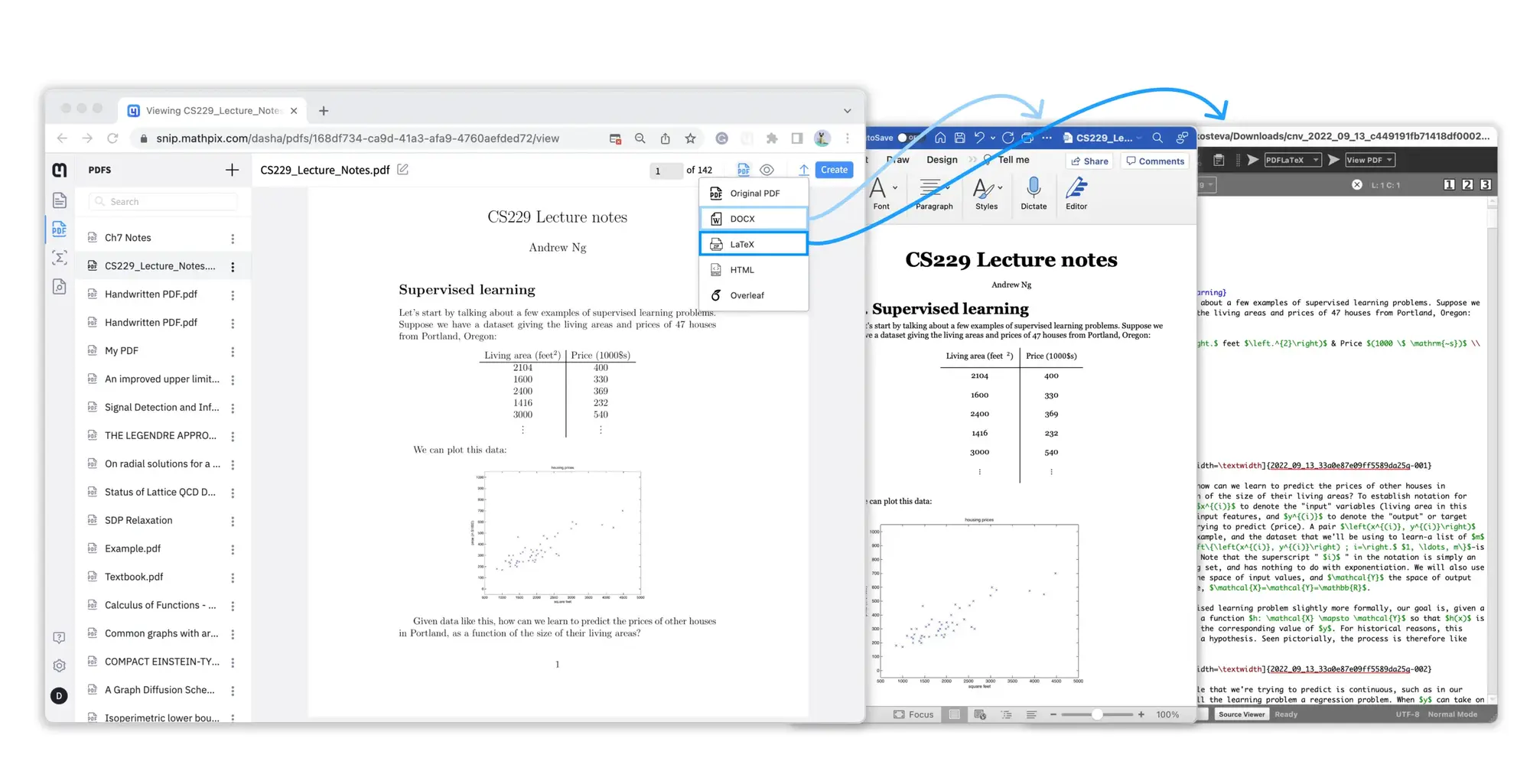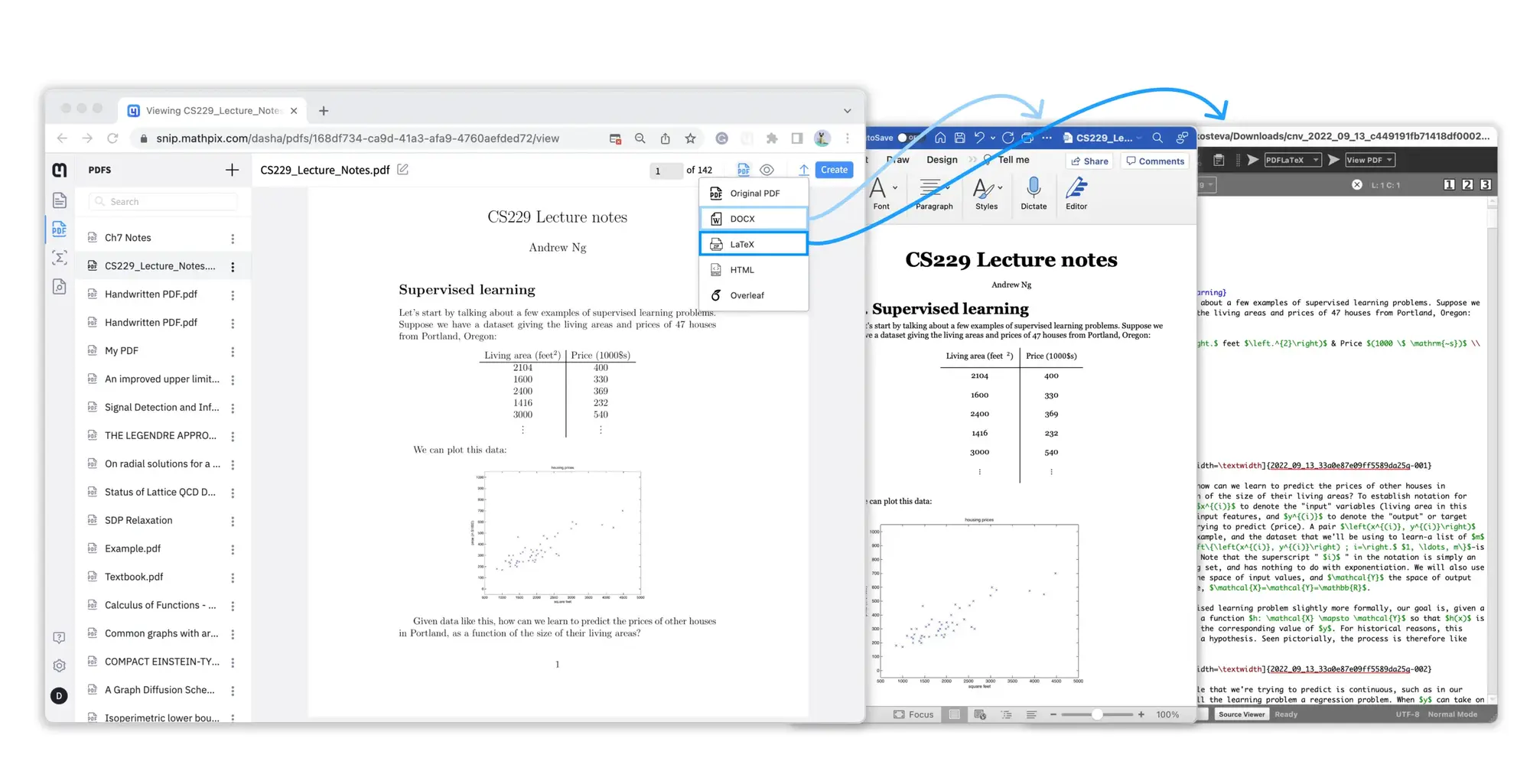 Create PDFs from camera scans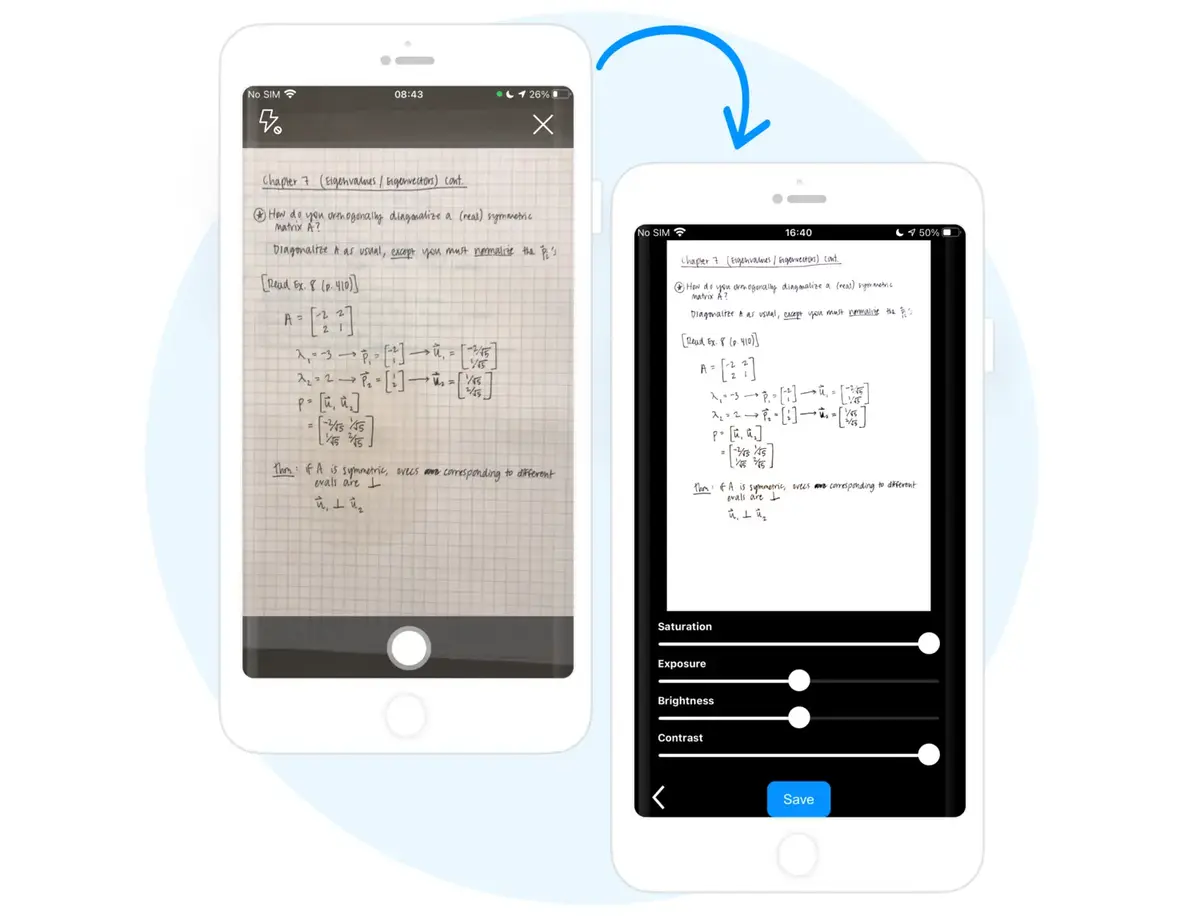 Create a PDF by scanning your notebook with your phone camera. Use image filters to improve PDF contrast (iOS and iPad).
Your PDFs automatically become part of your searchable, exportable, document library.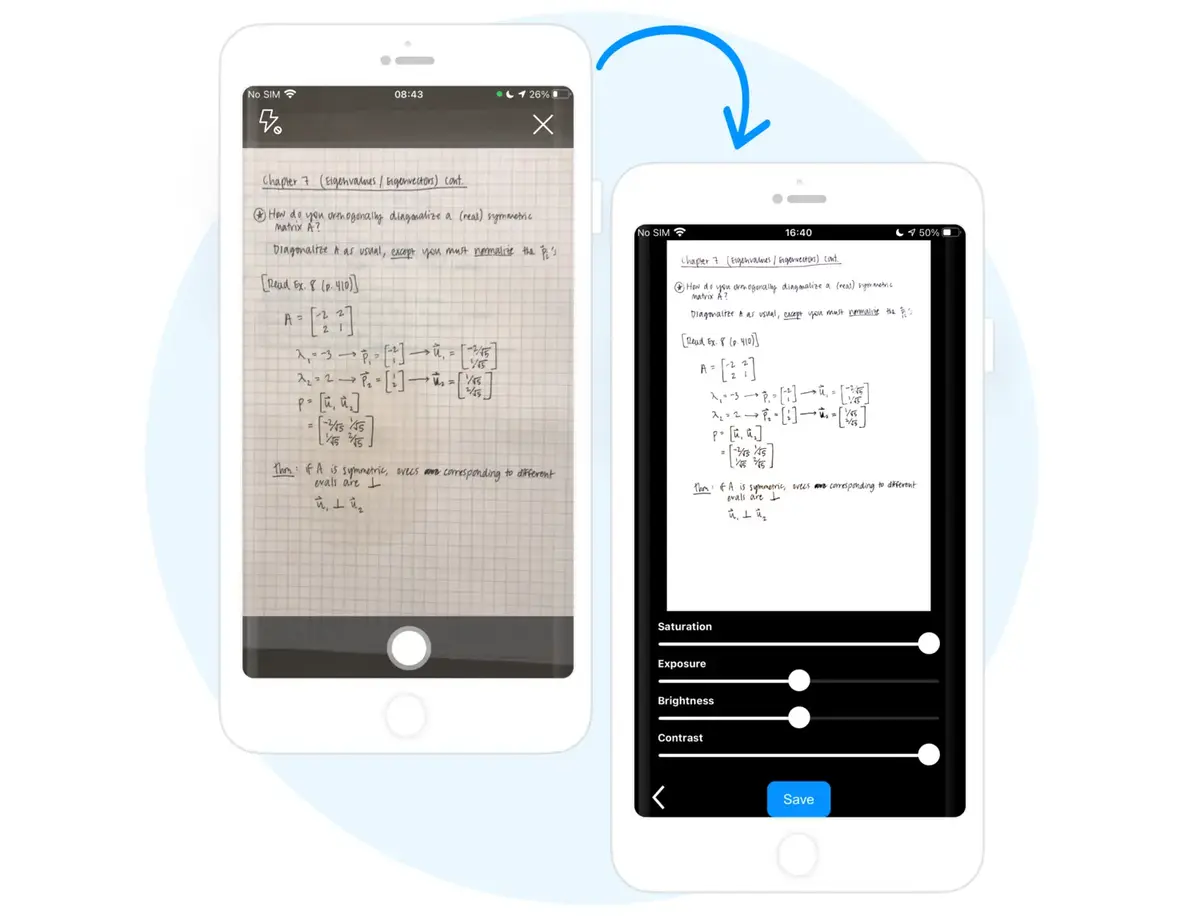 Use PDF page selection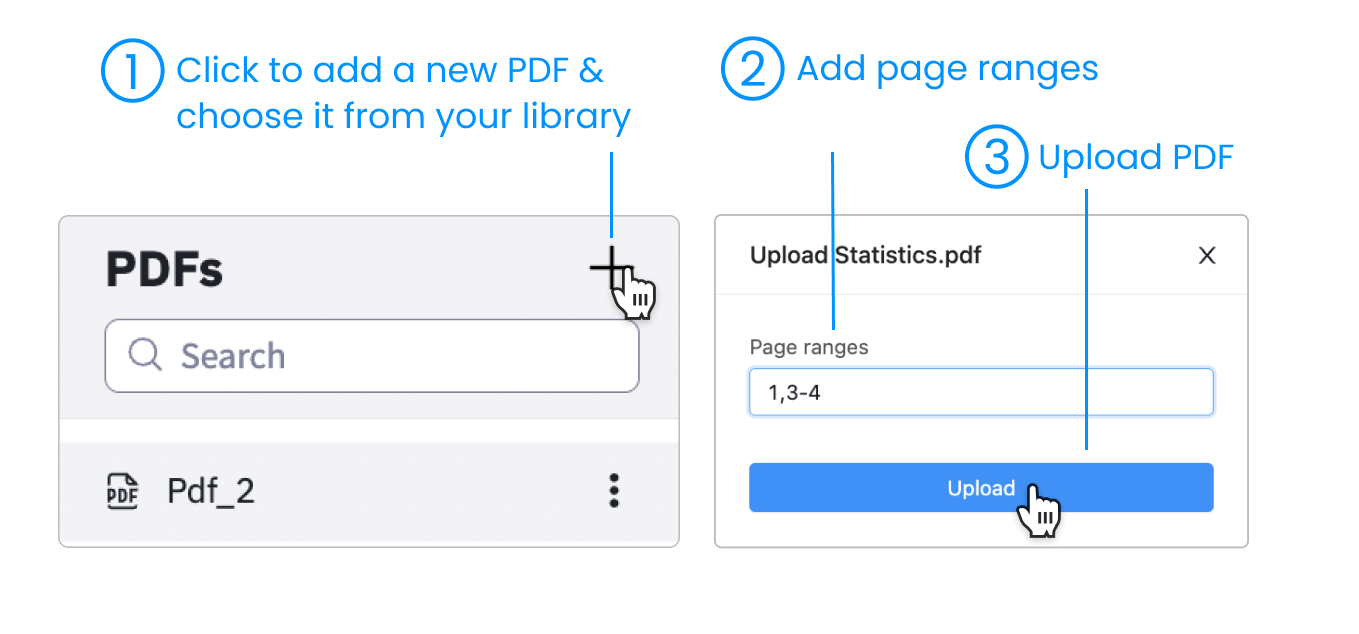 Need to digitize specific parts of a large PDF file?
Choose page ranges when uploading your PDF to Snip.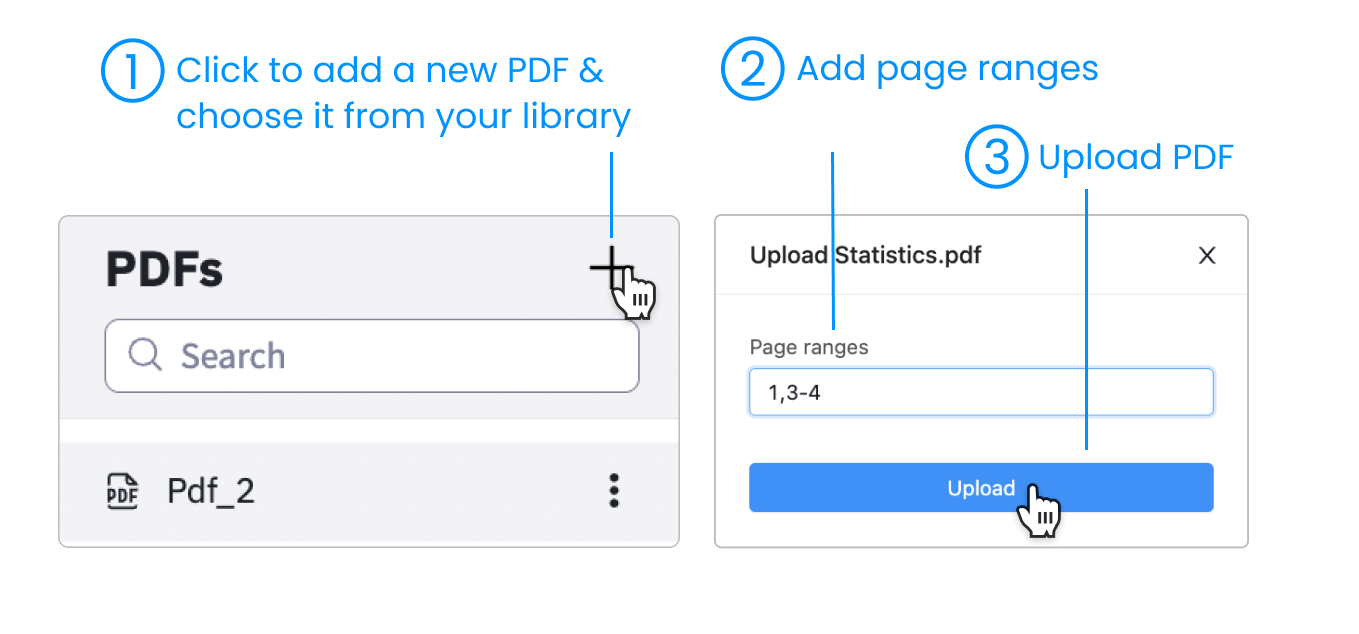 Search printed and handwritten PDFs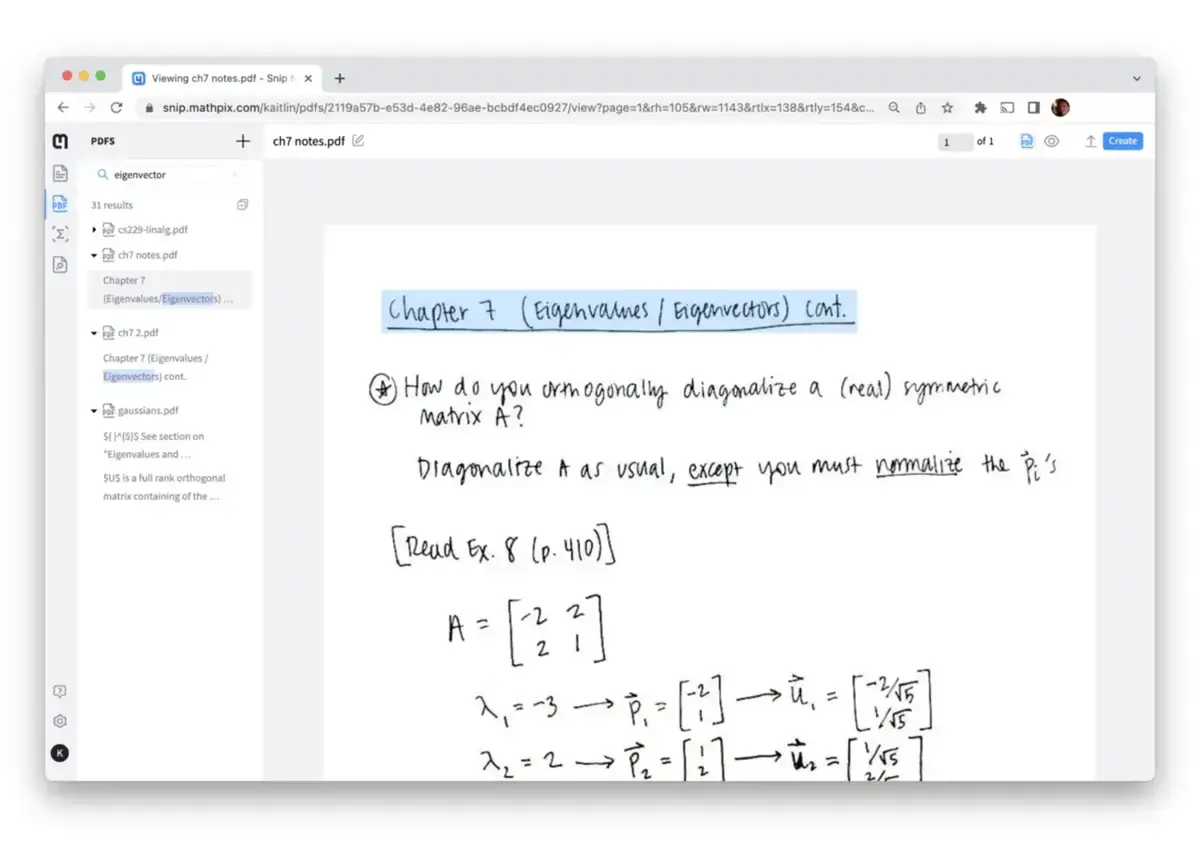 All PDFs uploaded to Mathpix instantly become searchable. Search text and math.
Create a searchable research repository that you can use forever.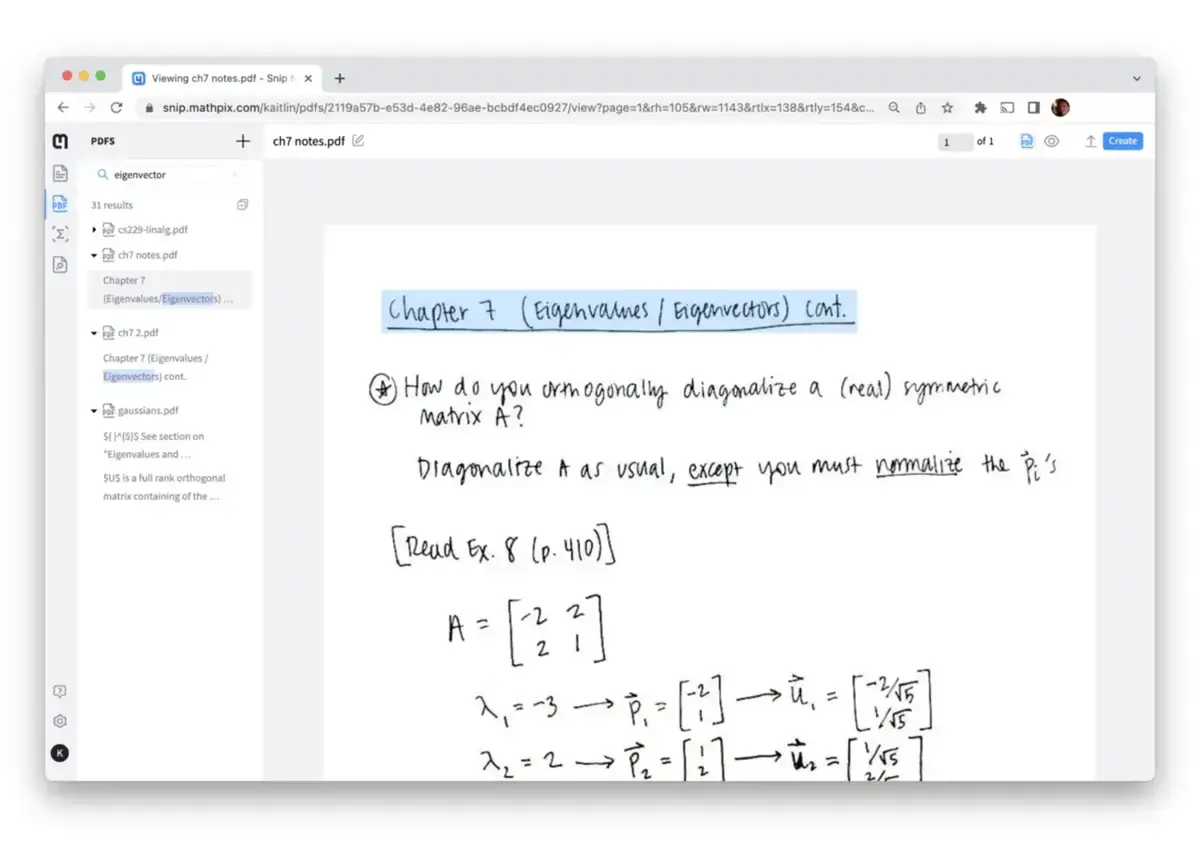 Convert PDF to DOCX, MS Word, LaTeX, Overleaf, and more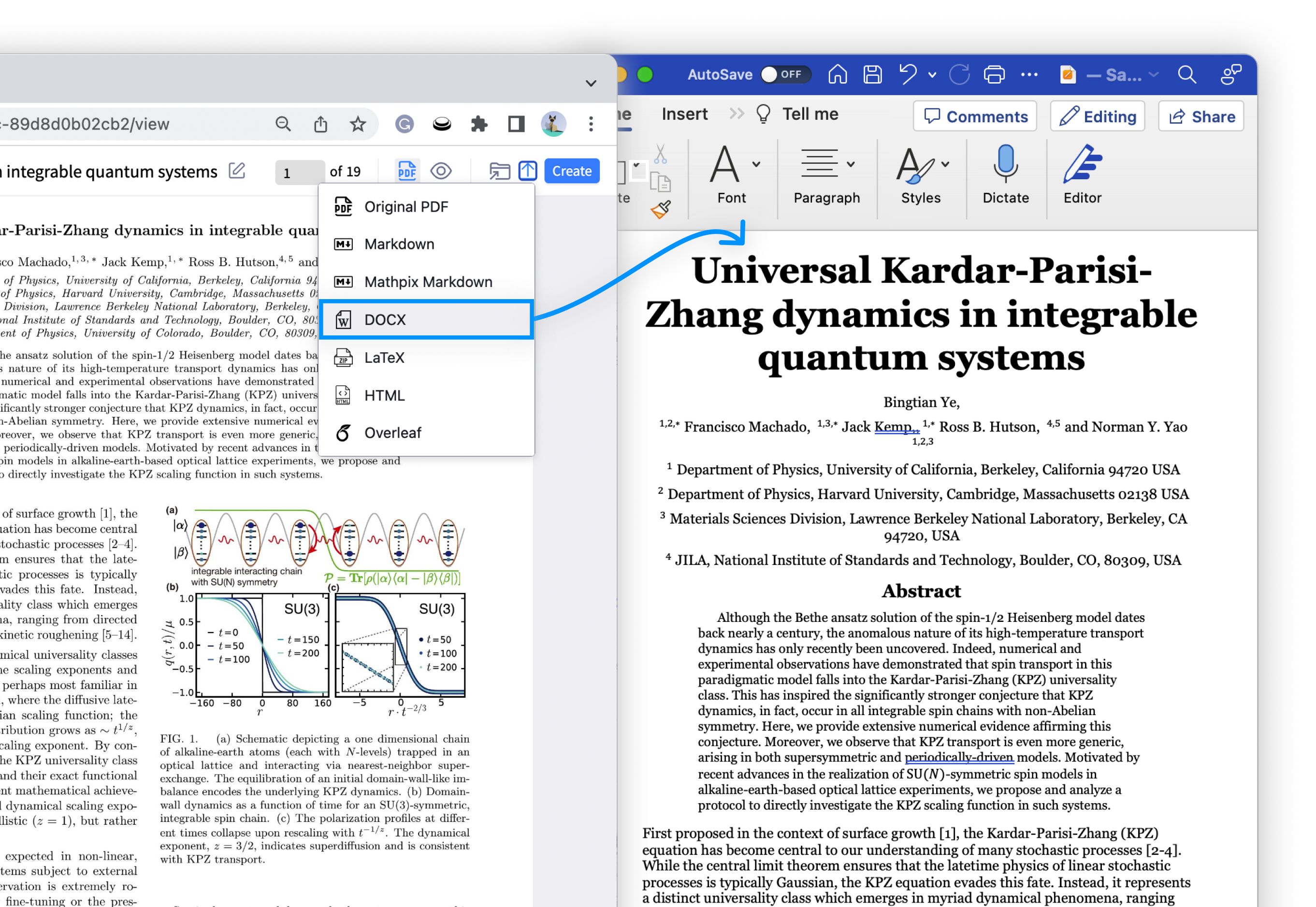 Mathpix is the PDF converter with the most advanced STEM support.
Advanced support includes math, tables, figures, 2-column PDFs, handwritten PDFs in English/French/Spanish, and printed PDFs in all major languages.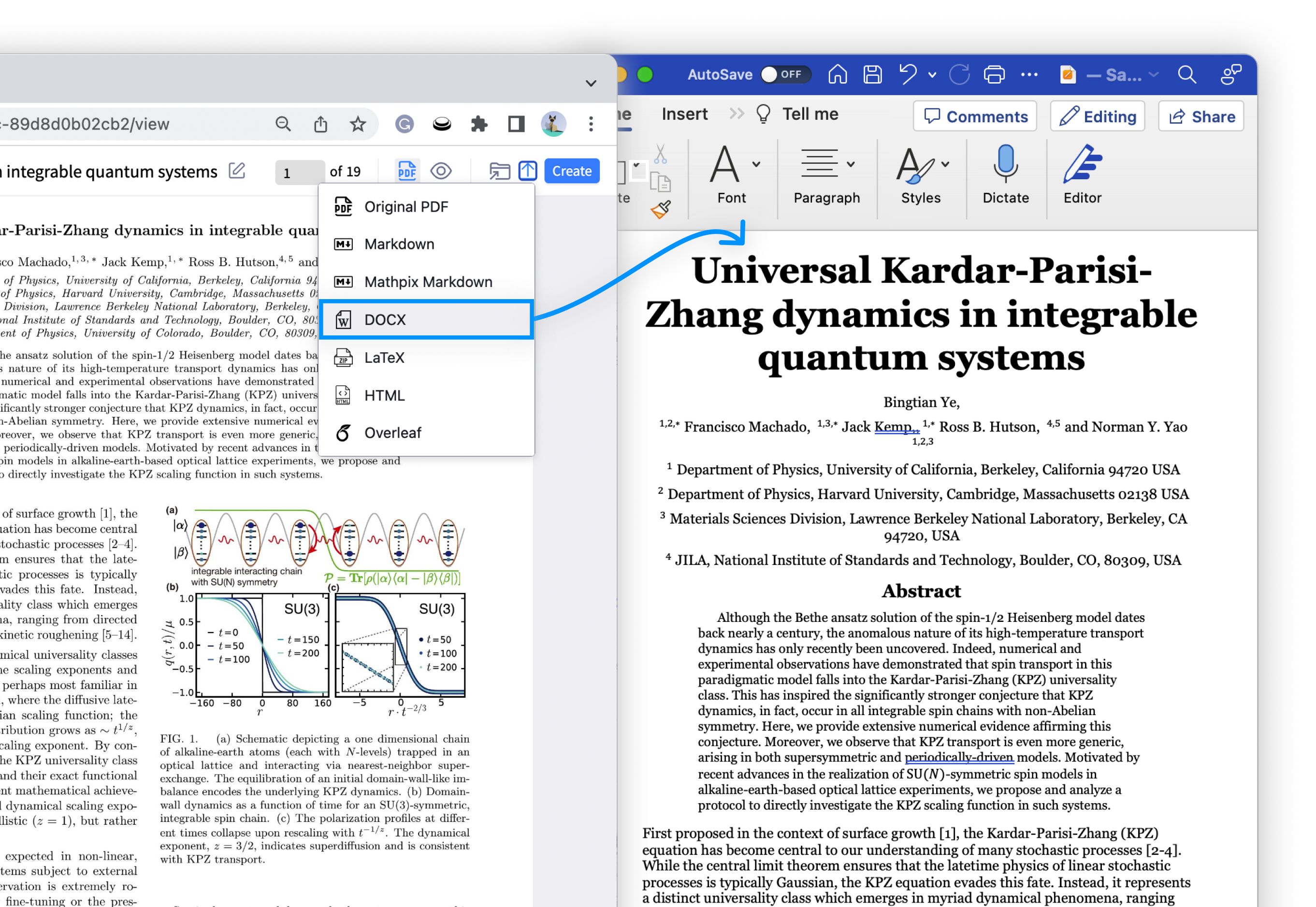 A PDF reader built for STEM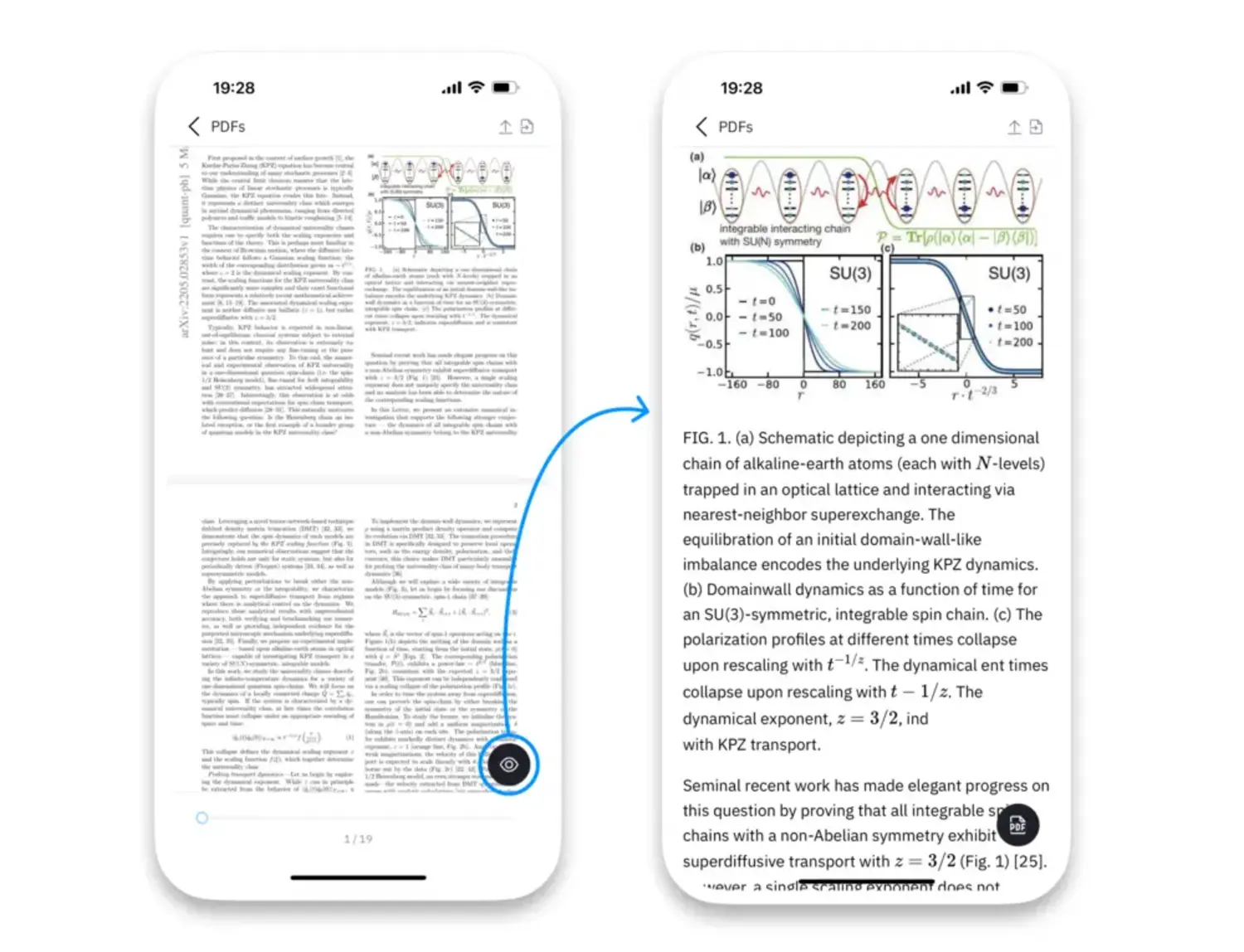 Snip is the only AI-powered PDF reader built for scientific content like research papers and lecture notes.
Here's our PDF viewer in action, which even supports an HTML mode that can be used to make 2-column PDFs readable on mobile.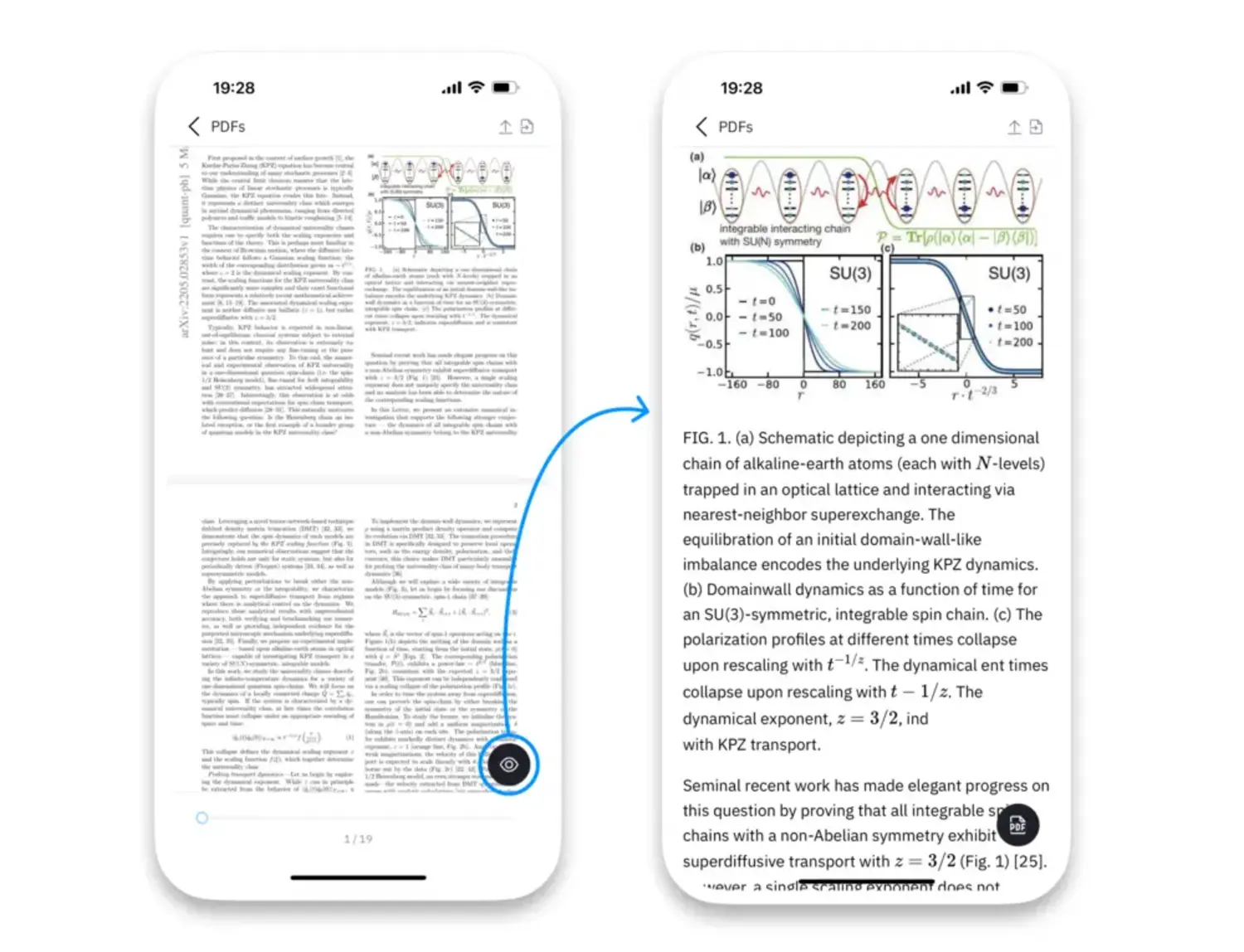 Convert your handwriting to editable & searchable Markdown documents
Use Snip with your favorite editing environment
Snip supports document conversion capabilities such as PDF to LaTeX, PDF to DOCX / MS Word, image to LaTeX, image to Microsoft Word, image to TSV (for spreadsheet software), and more.
Using Snip with Microsoft Excel
Used by students and professors at top universities around the world.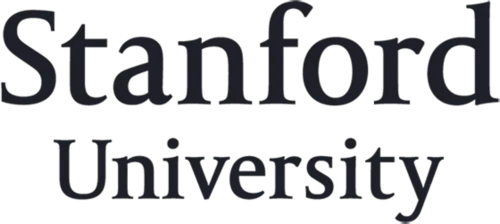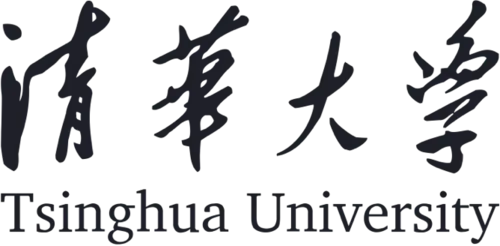 Individual and Organizational plans
Choose the plan that's right for you or your team!
Free
Great value for occasional usage.
per month
Educational
Extra usage for students and educators.
per month
Pro
Best plan for STEM professionals.
per month
per year
Organizations
For departments, schools, and companies.
per month
per year
Testimonials
"If I had known about Mathpix earlier, perhaps I would have had enough time to work out the Grand Unified Theory."

Albert Einstein

"When I lost my .tex file to the Principia, I was devastated. Mathpix helped me effortlessly use equations from the Principia in my new work. I now have more time to stand beneath trees and get hit by apples."

Isaac Newton

"Mathpix's AI definitely passes this Turing test!"

Alan Turing