Powering scientific communication through AI
Mathpix is an ecosystem of products that power careers in STEM. Our tools make teaching, writing, publishing, and collaborating on scientific research easy and rewarding.
Convert
PDF and image conversion features allow to quickly and easily convert math and science into digital text or LaTeX code.
Create
Write scientific papers and homework assignments with editor preview, a variety of formatting options, and templates.
Collaborate
Seamless real-time collaboration for researchers, academics, and students who need to work on projects or assignments together.
Our products
FOR IMAGE CONVERSION
Mathpix Snipping Tool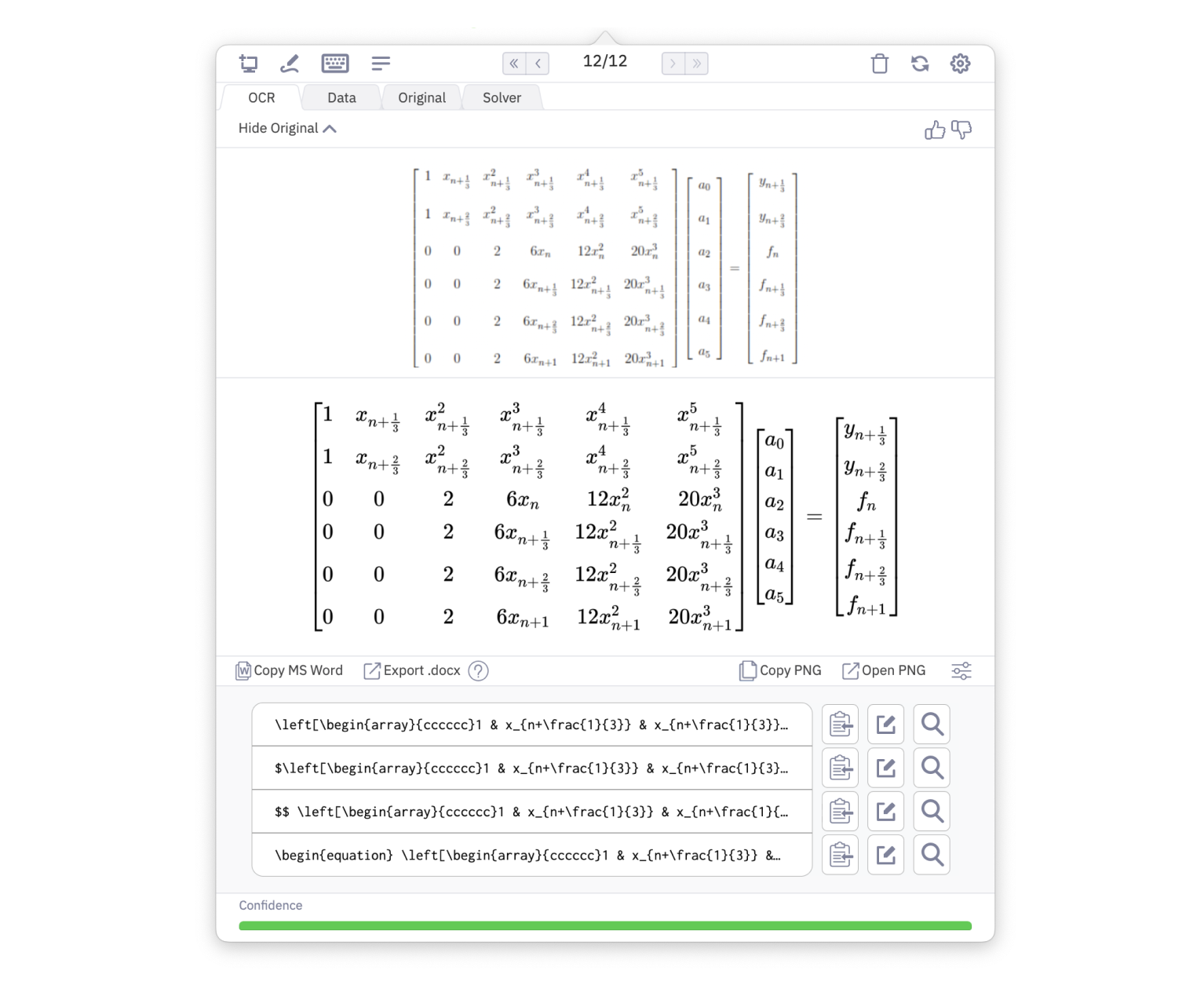 Snipping Tool is a desktop app that allows you to copy math and chemistry from your screen to your clipboard from a single keyboard shortcut. Compatible with LaTeX, Markdown, and MS Word.
---
Get the apps:
---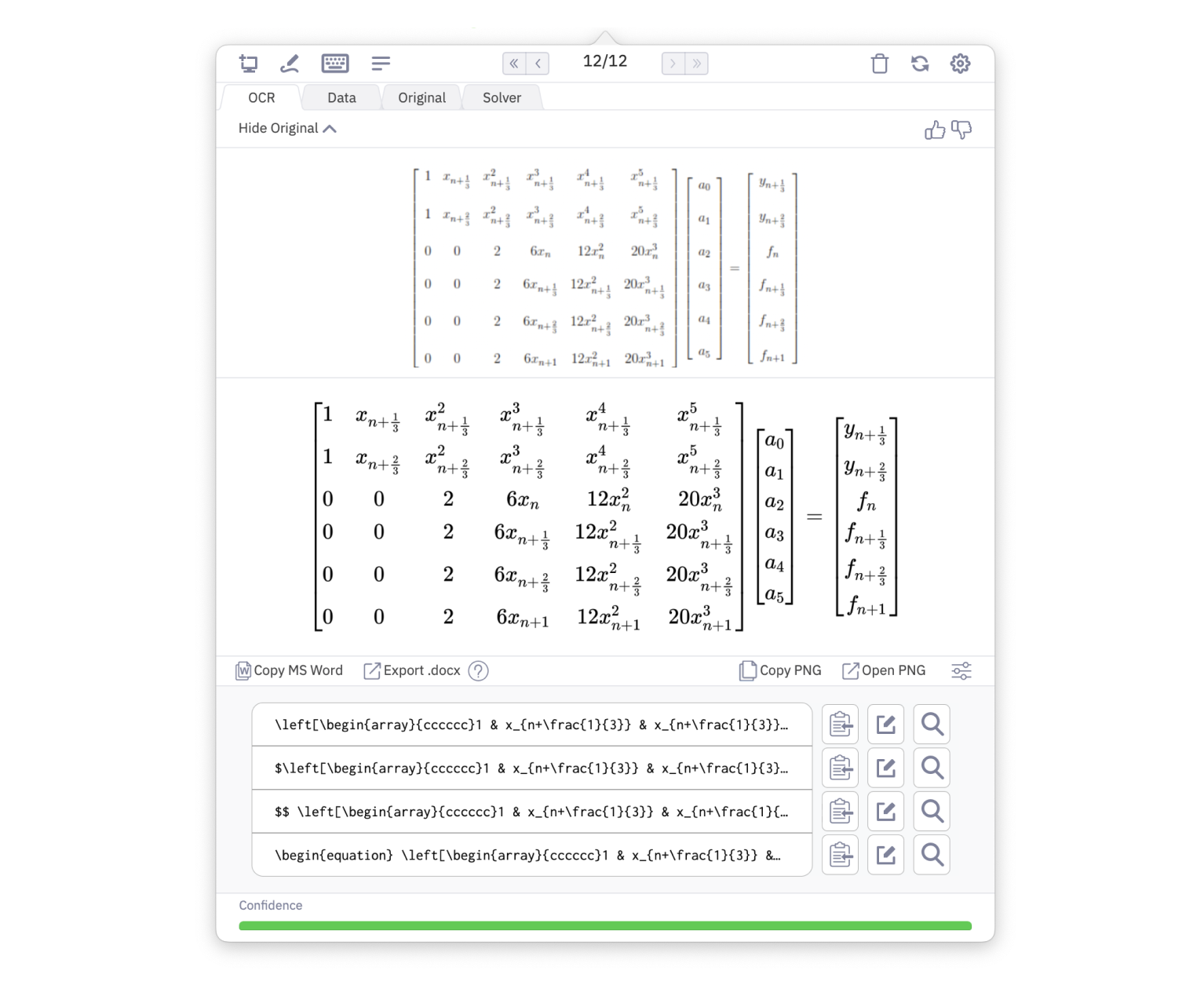 FOR WRITING, COLLABORATING, AND PDF CONVERSION
Snip Apps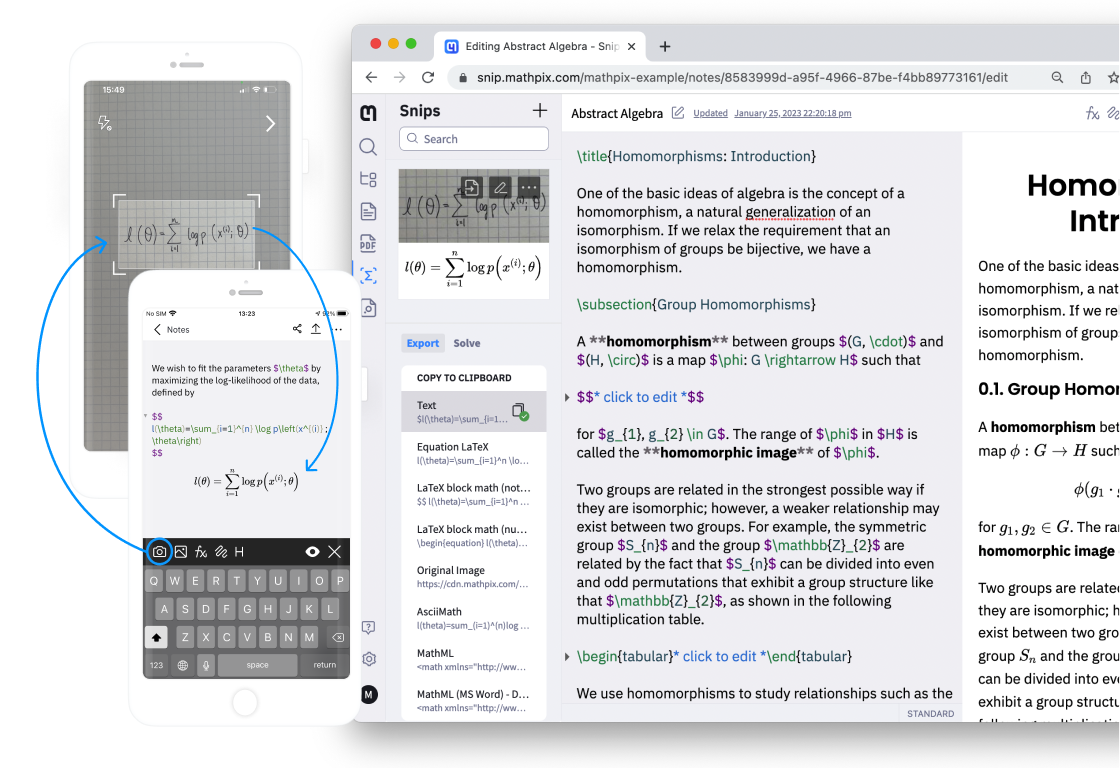 Markdown and AI powered collaborative editing environment for researchers with easy exporting to LaTeX, MS Word, and PDF.
Convert a screenshot of an equation to LaTeX by simply pasting it into your editor.
Convert entire PDFs to Markdown / MS Word / HTML by drag and drop.
Cloud syncing all the documents across devices, autocompletion, and exporting to other formats included.
---
Get the apps:
---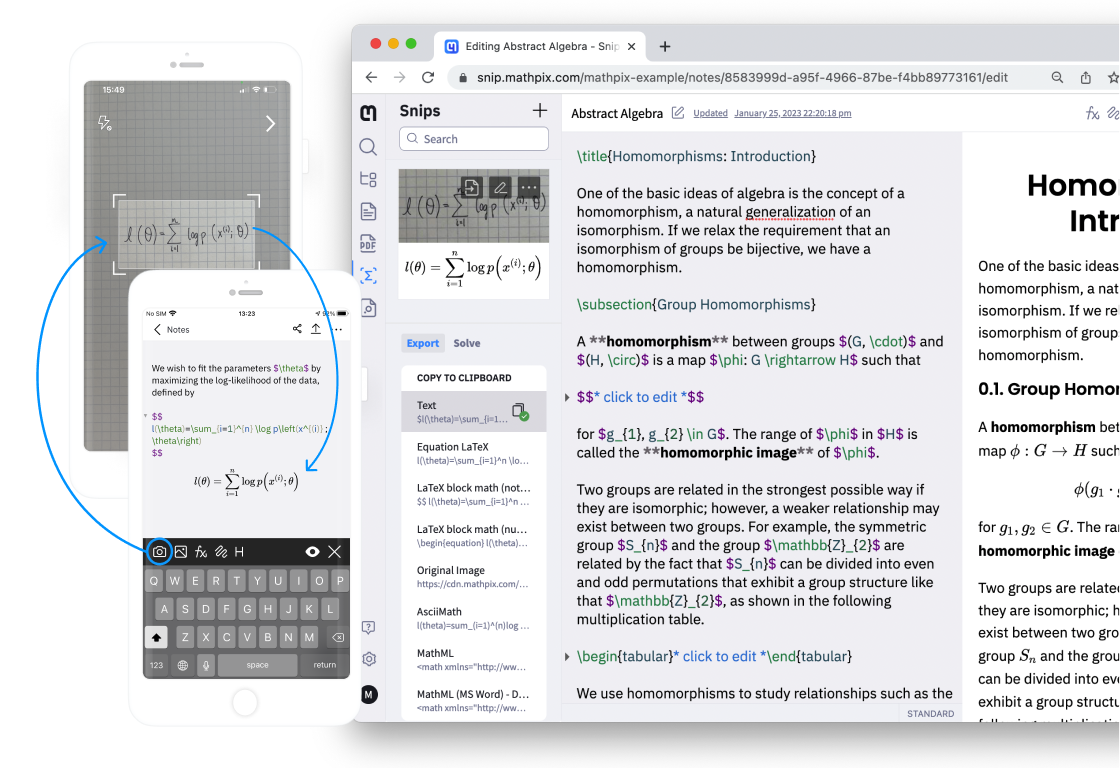 FOR DEVELOPERS
Mathpix OCR API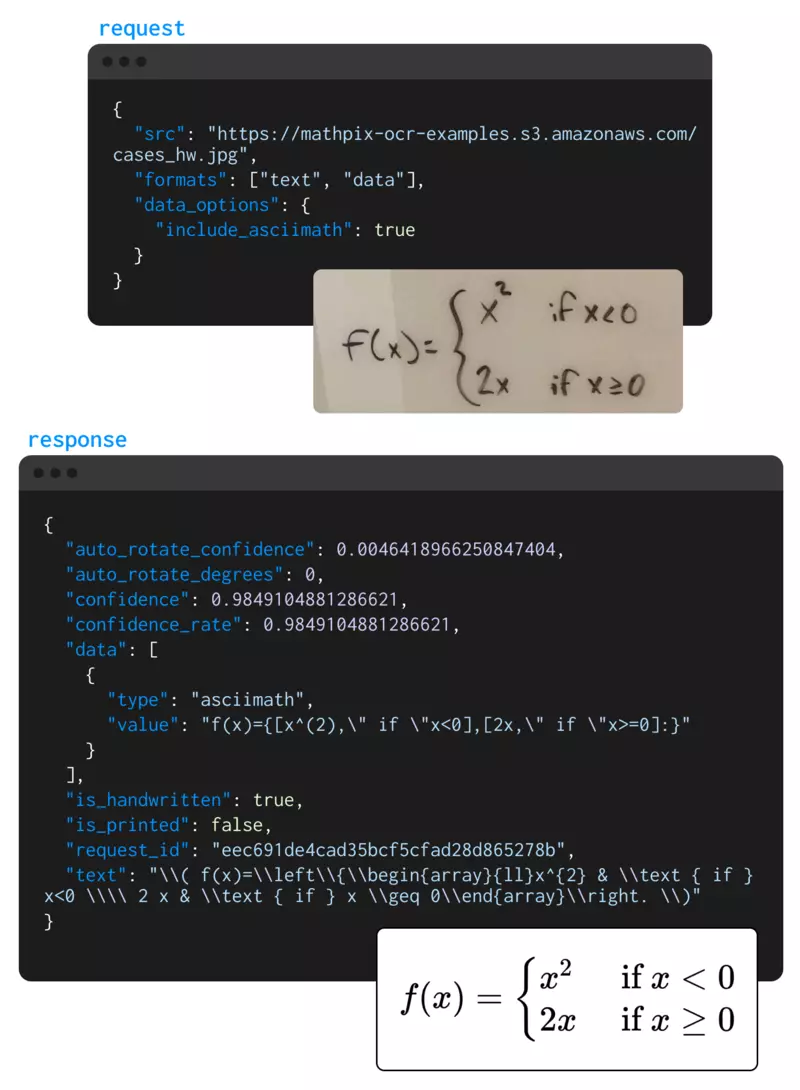 Integrate the world's most accurate scientific OCR technology into your mobile or web app.
Mathpix OCR accurately converts images and PDFs containing math, text, and tables.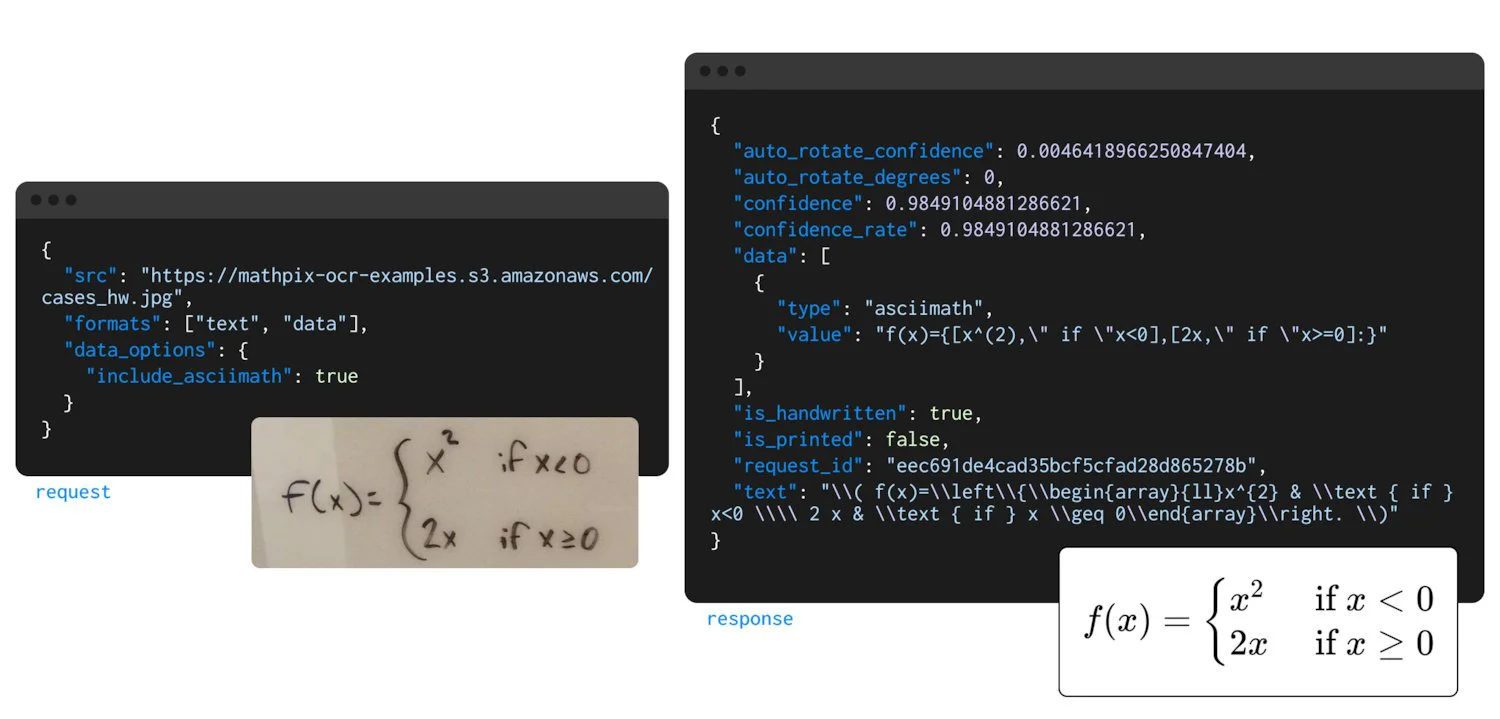 FOR PUBLISHERS
Spectra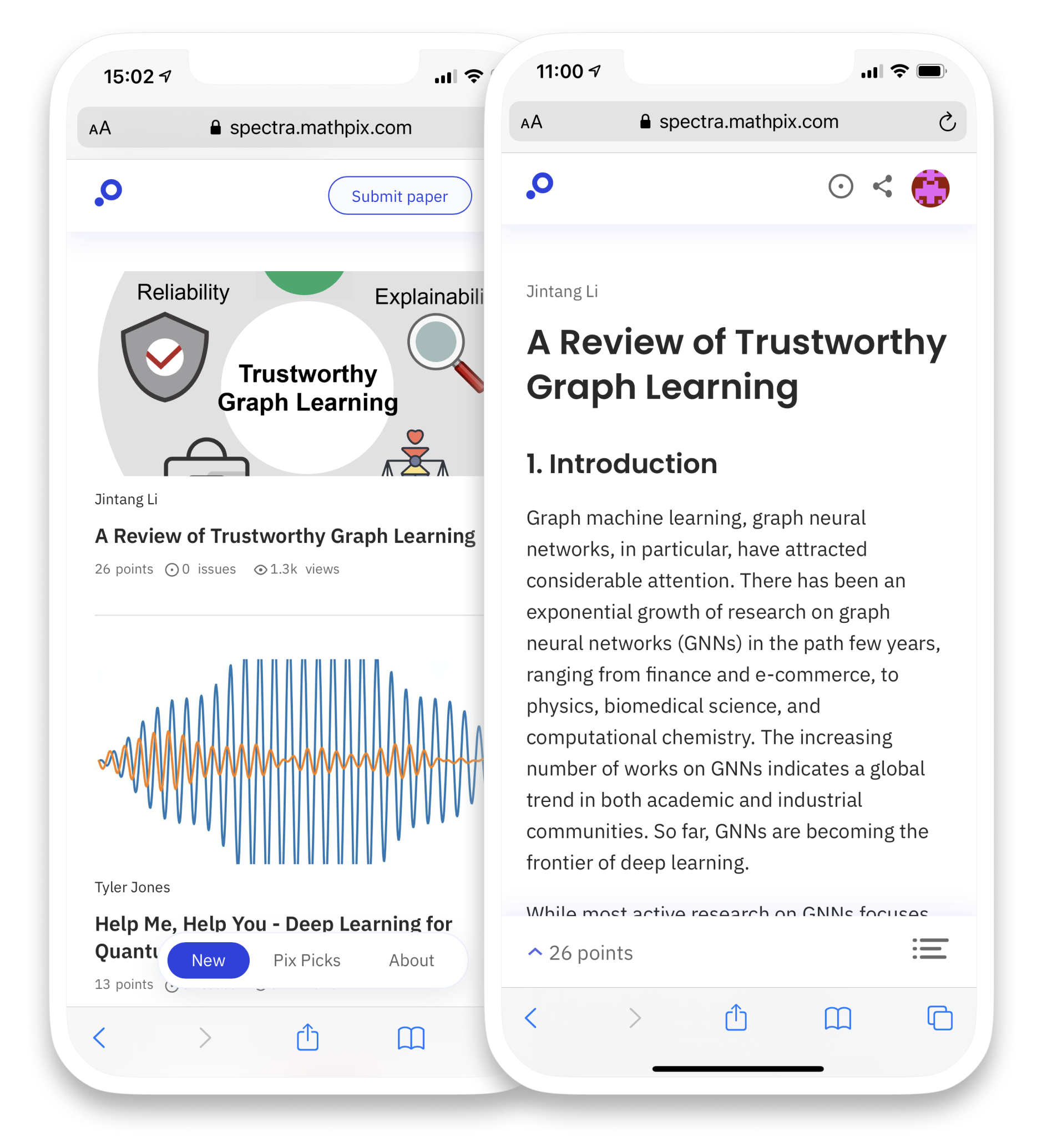 Spectra is the only online publishing platform for math and science where you can win cash prizes for sharing your hard earned knowledge with the world. All submissions also get 12 months of Mathpix Pro subscription for free.
Share your work in a web- and mobile-friendly format for convenient reading.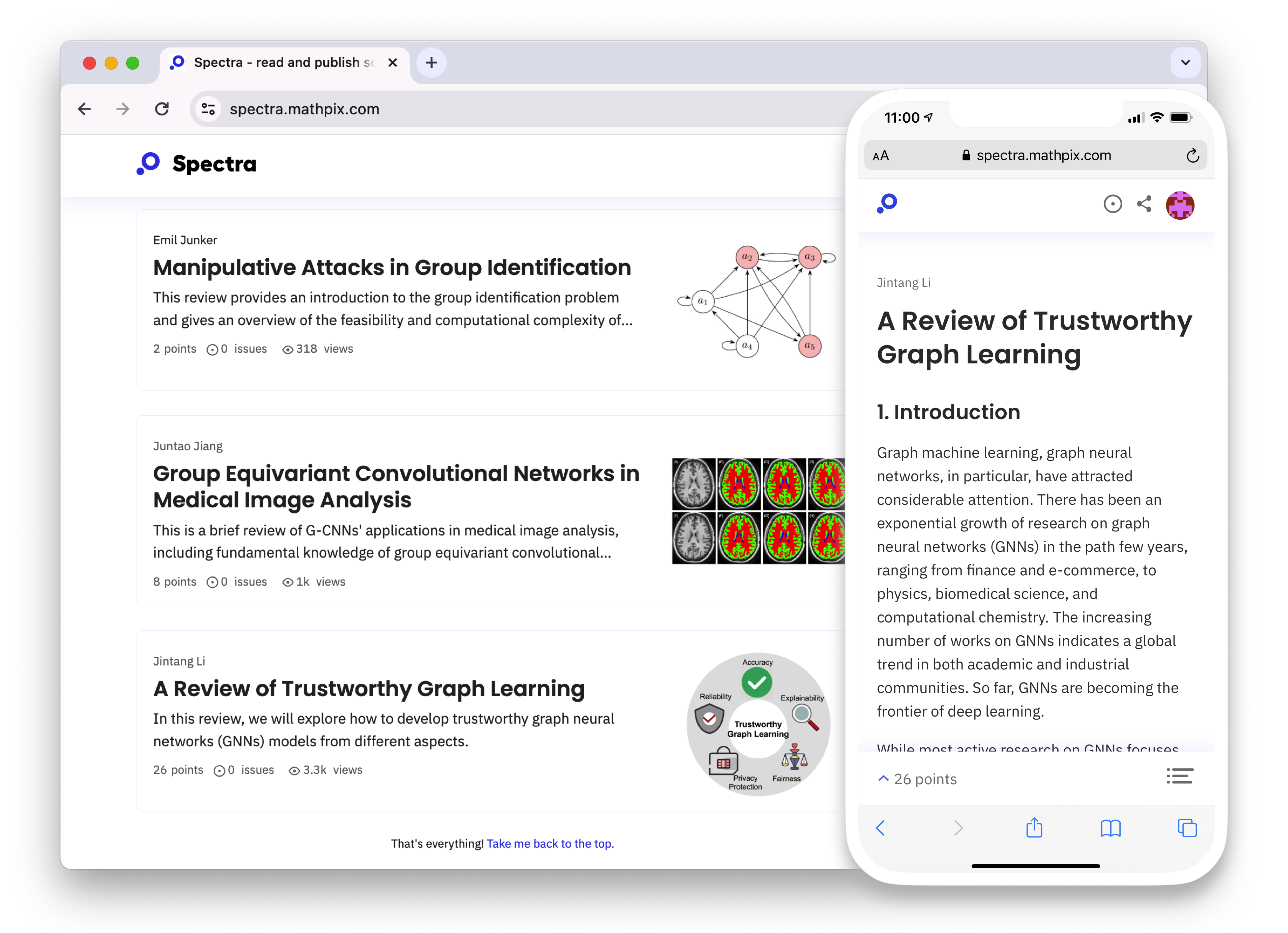 Testimonials
"If I had known about Mathpix earlier, perhaps I would have had enough time to work out the Grand Unified Theory."

Albert Einstein

"When I lost my .tex file to the Principia, I was devastated. Mathpix helped me effortlessly use equations from the Principia in my new work. I now have more time to stand beneath trees and get hit by apples."

Isaac Newton

"Mathpix's AI definitely passes this Turing test!"

Alan Turing