Convert tables to LaTeX, TSV, Excel, and more
Our table OCR tool allows you to extract tabular data from PDFs just by taking a screenshot. Convert tables to your favorite editing environment like Snip Notes, MS Excel, Google Sheets, or Overleaf. Forget about manually retyping tabular data and significantly boost your productivity!
Works on simple and complex tables
Works on printed and handwritten tables
Edit tables in-app or export to your favorite tool
How to convert tables to LaTeX, TSV, Markdown and more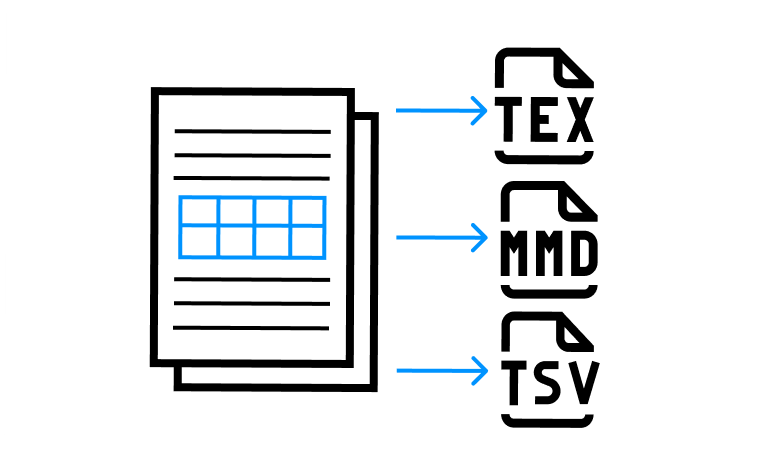 1. Use Snip to take a screenshot of the table.
2. Check your Snip result and click on the needed format to copy to the clipboard.
3. Paste the table directly into your document.
Convert tables to the format you need
Snip allows you to extract tables from PDFs in seconds. Convert your images into many useful formats:
Read Table Conversion related posts on our blog