Image to LaTeX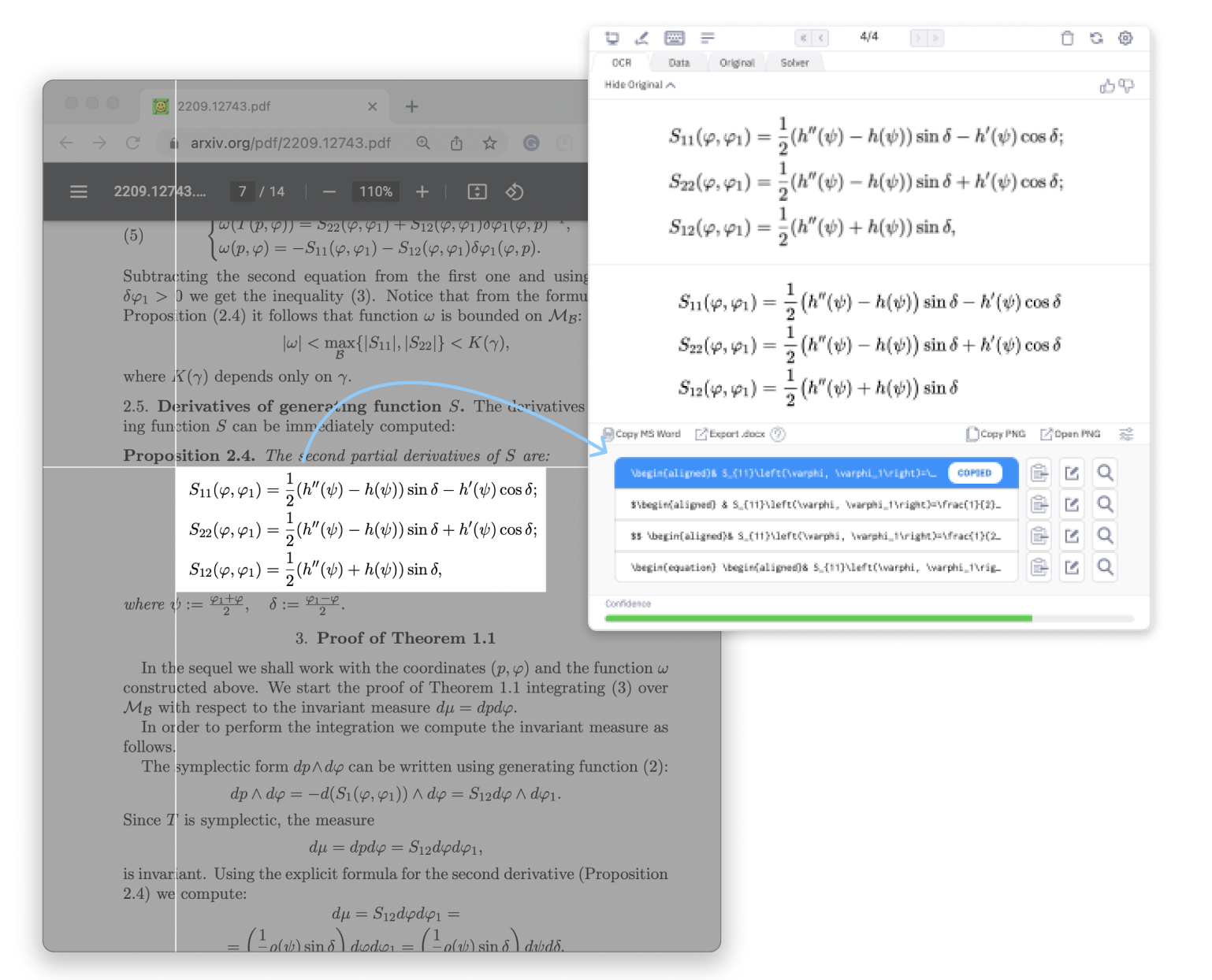 ... and other image conversion tasks, one keyboard shortcut away.
Select your area of interest from your screen to copy the contents to your clipboard. Compatible with LaTeX, MS Word, Markdown, Excel, Google Sheets, and more.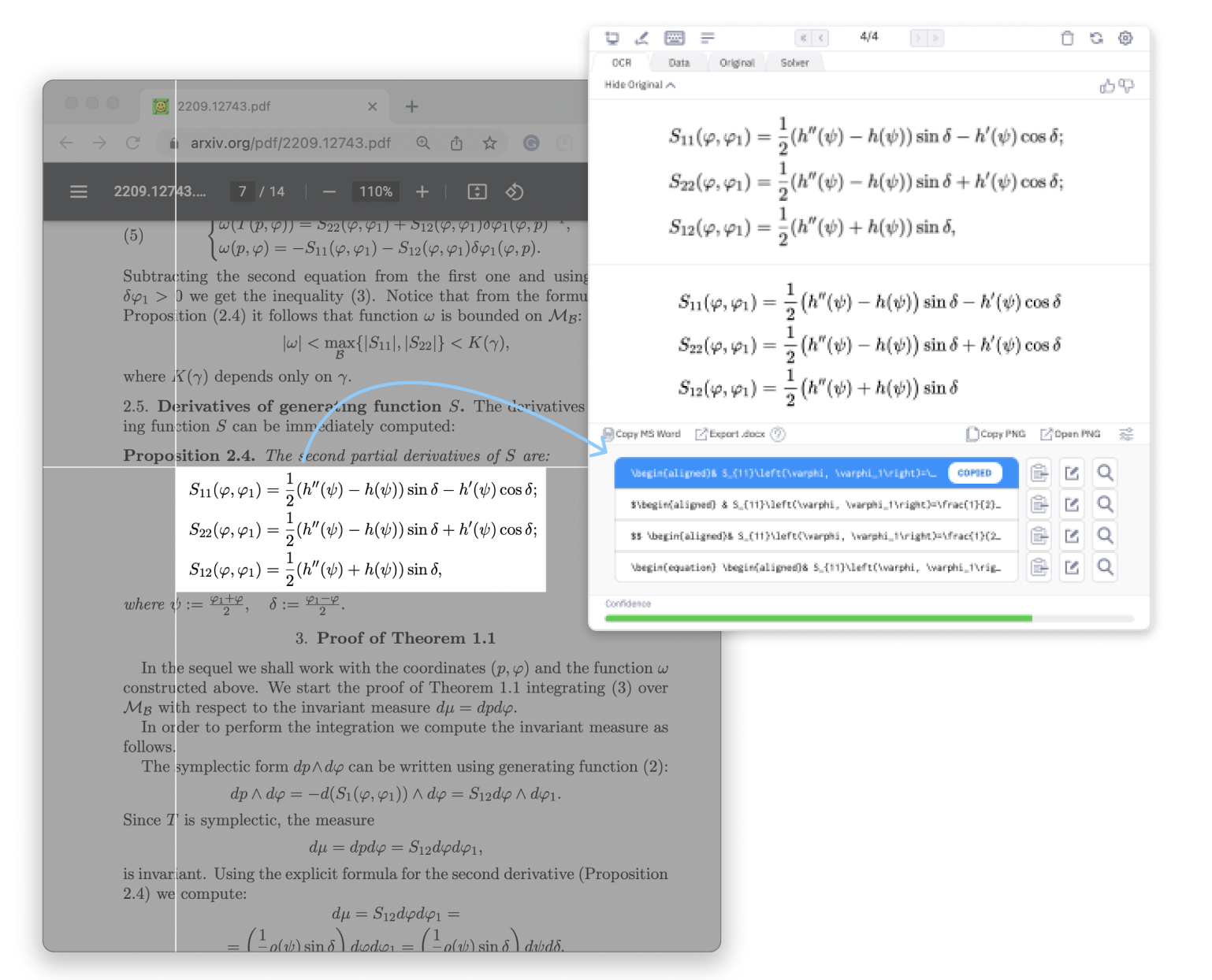 Creating math is now easier than ever

Open Snipping tool and click "Create a new Snip".

To take a screenshot, choose the part you want to convert and crop it.

Snipping tool instantly converts the image. Result is automatically copied to your clipboard.

Paste the result into your document.
Work with your screenshots
Snip Editor
Make changes to your conversion results anytime.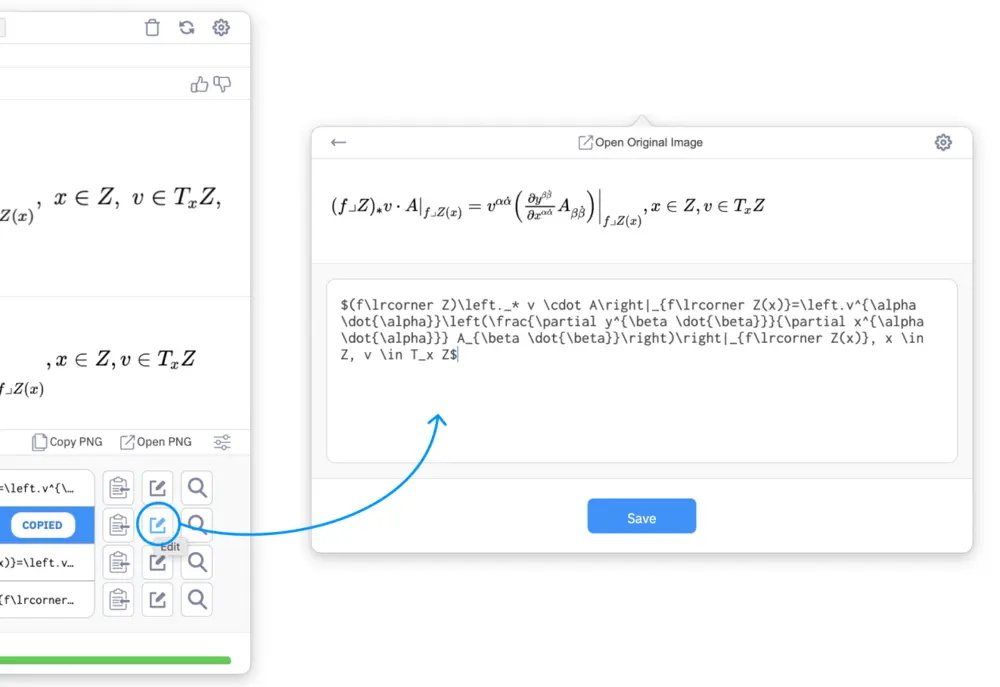 Snip Search
Use math and chemistry search terms to easily find any Snip in your collection.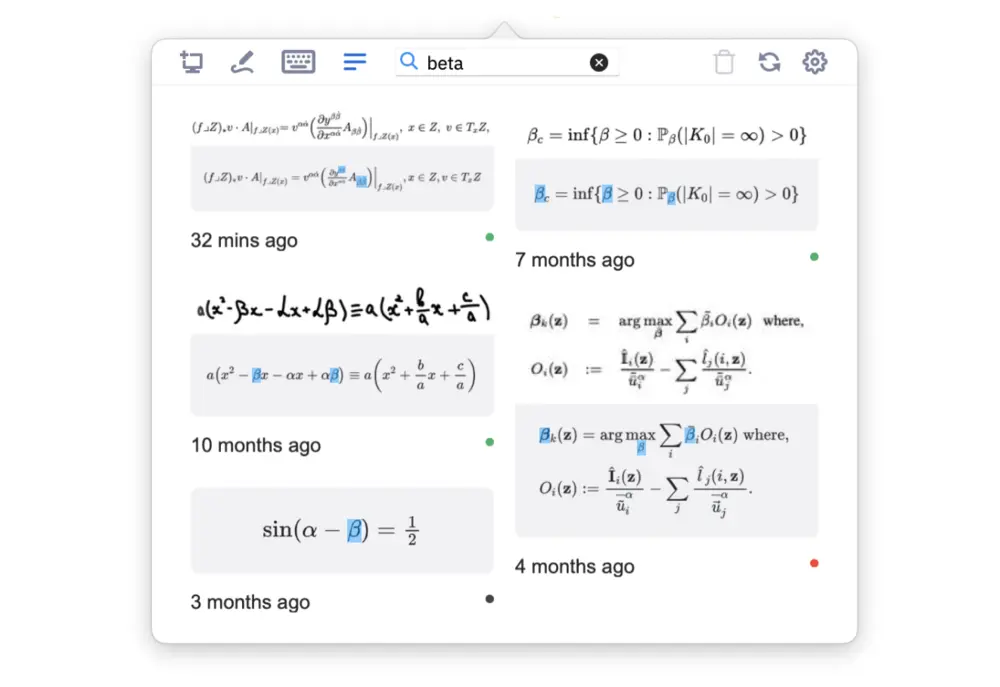 Advanced language support
Perfect OCR technology that works for 30+ languages, including Latin, Asian, Semitic, and Cyrillic characters.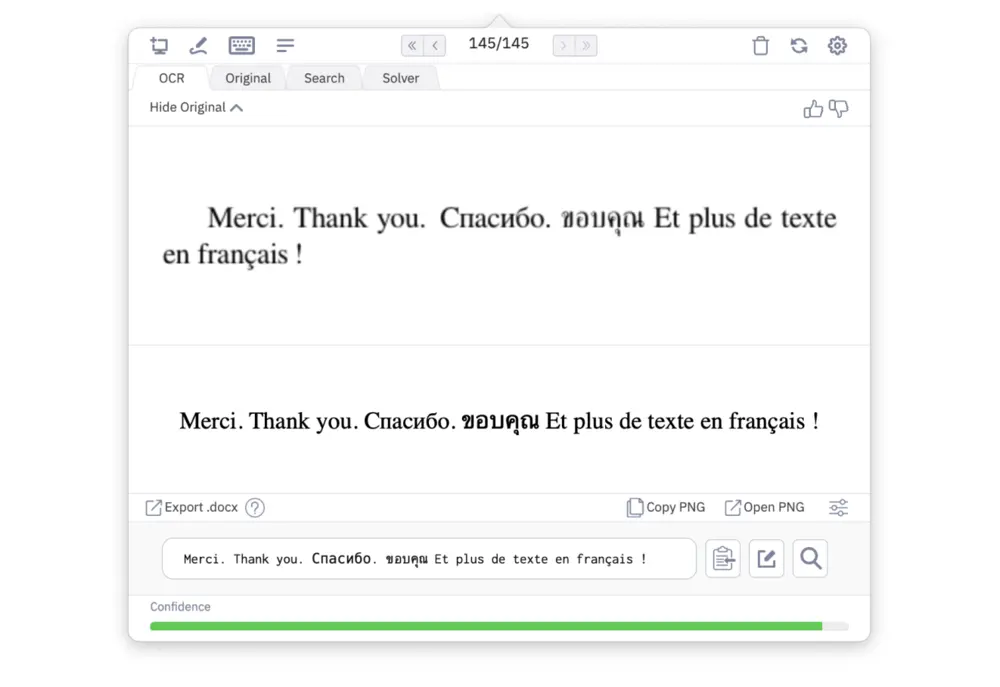 Digital ink support
The snipping tool supports digital ink drawings and can automatically convert digital equations to LaTeX, MathML, AsciiMath, and more.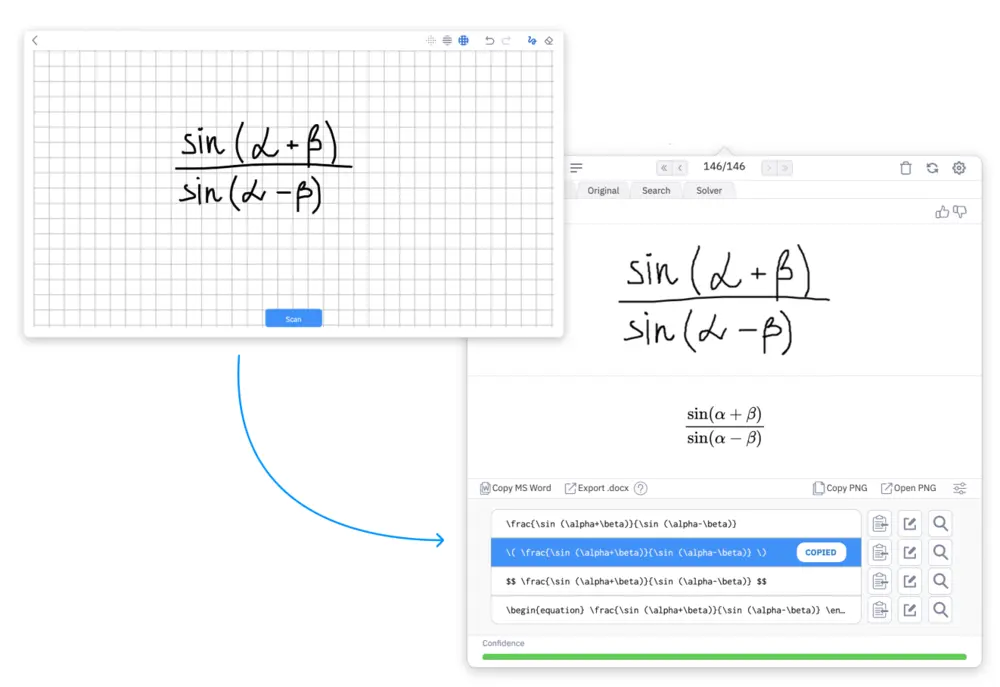 Feature highlights
This video highlights the key features of Mathpix snipping tool:
Capture
The tool allows you to take high-resolution screenshots of equations and symbols from printed/handwritten documents and digital images, with exceptional accuracy and speed.
Copy and Paste
Equations, diagrams, tables, and text can be copied and pasted into any program or application like Overleaf, Excel, ChemDraw, and more.
Cloud Storage
Mathpix apps store captured images directly in the cloud. This makes it easier to access and share Snips with other users.
Math to LaTeX
AI-powered image to LaTeX converter that allows to quickly and easily transform images of equations into high-quality, typeset LaTeX code. The platform uses cutting-edge deep learning technology to quickly recognize the content of the image and generate the corresponding LaTeX code, facilitating the efficient and accurate typesetting of equations.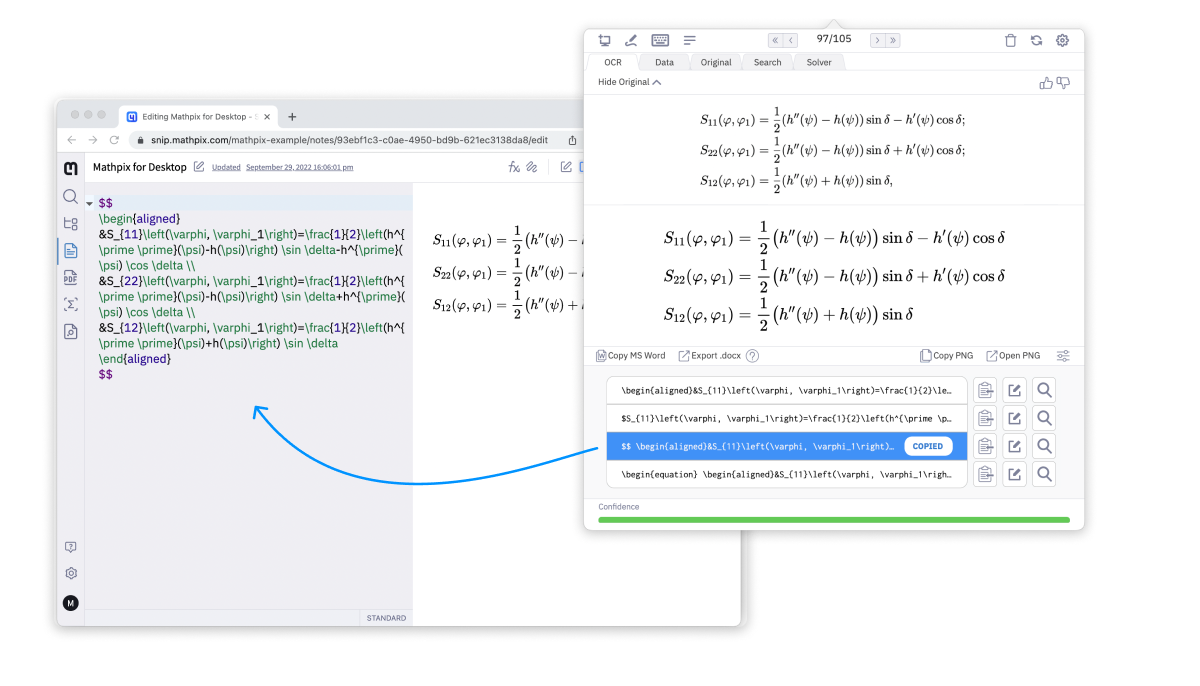 Work seamlessly across apps
Snipping tool syncs automatically with the Snip apps for mobile and web. All the screen-grabbed images converted with a desktop app are added to your Snips collection on all devices and can be accessed anytime and anywhere.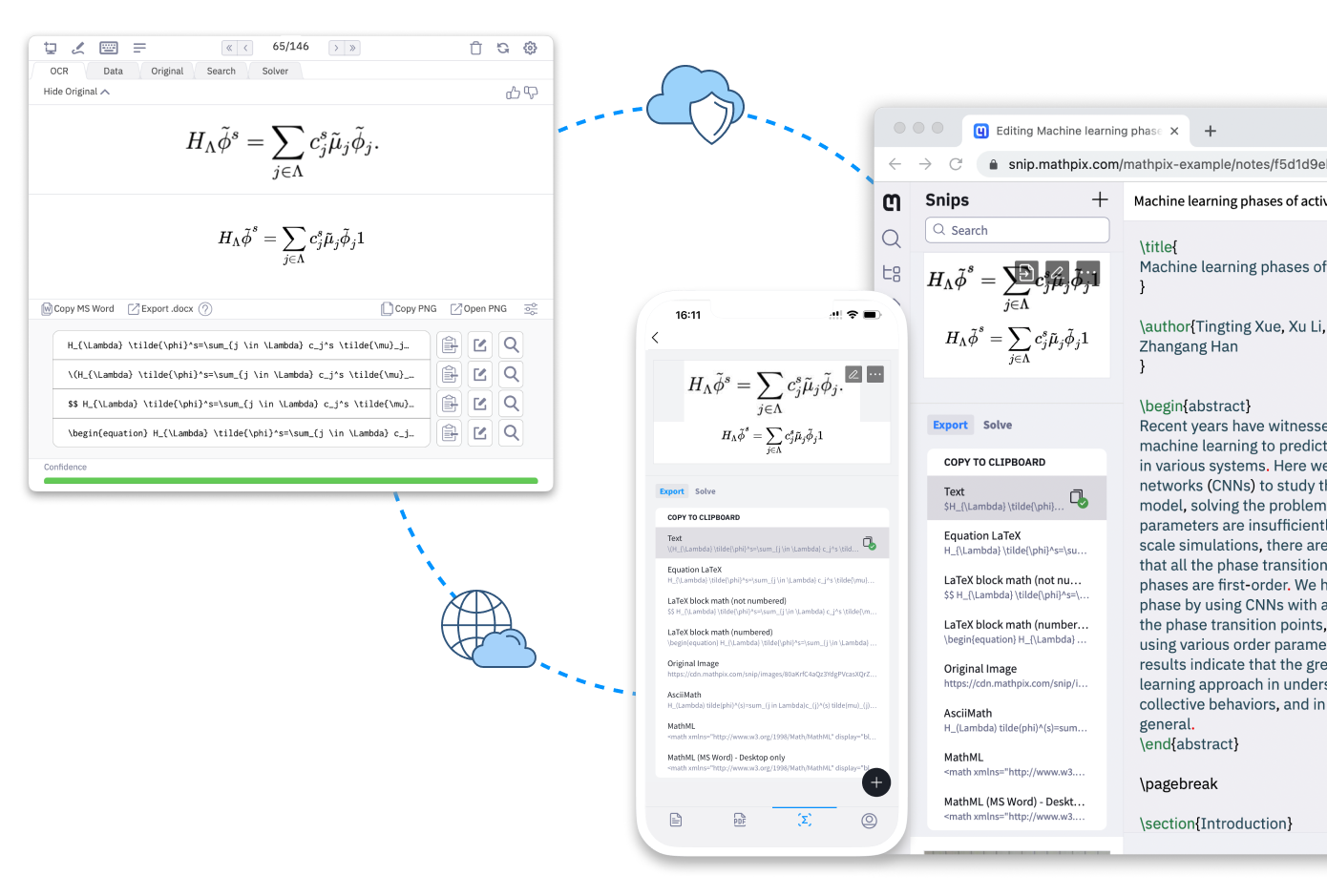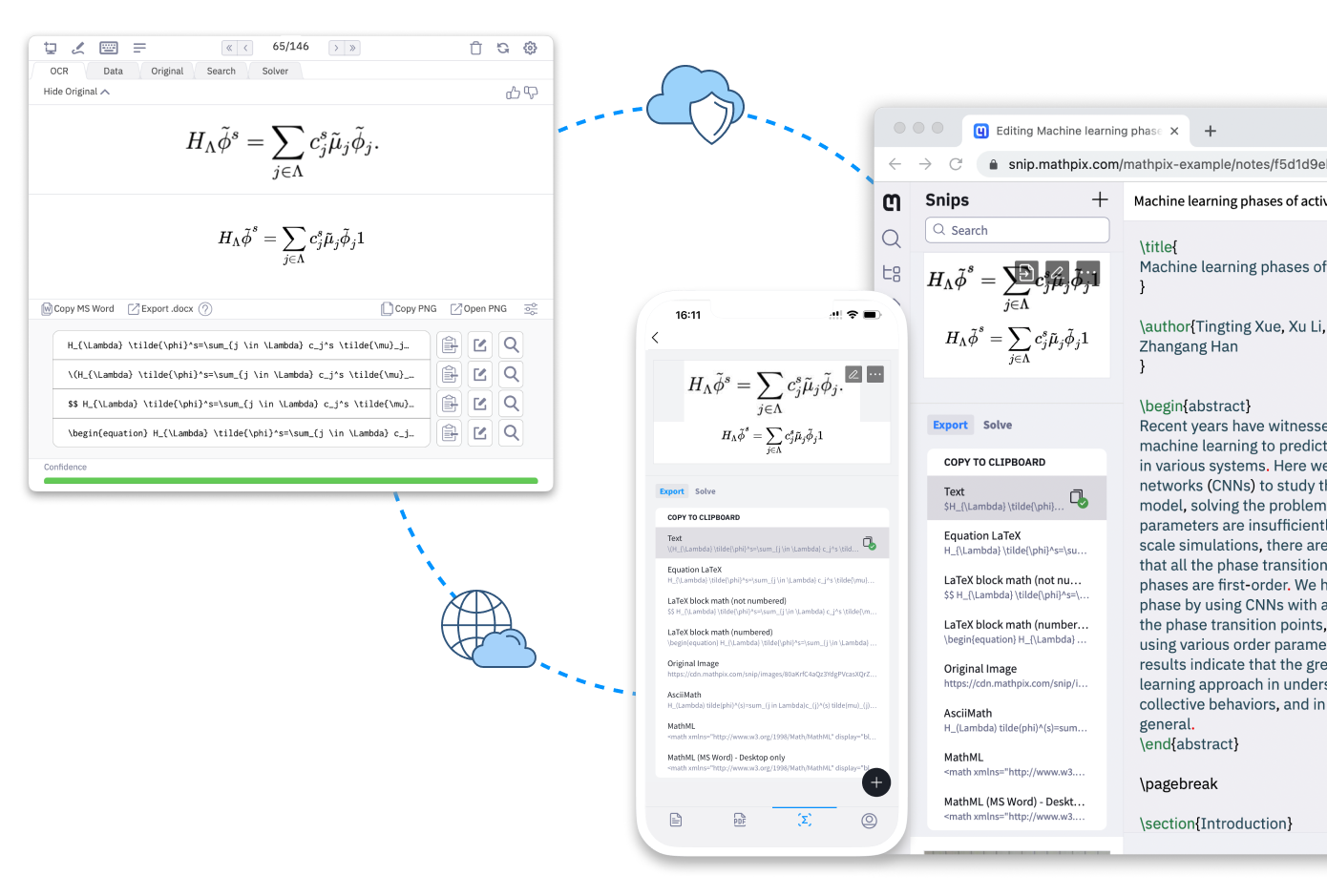 Testimonials
"If I had known about Mathpix earlier, perhaps I would have had enough time to work out the Grand Unified Theory."

Albert Einstein

"When I lost my .tex file to the Principia, I was devastated. Mathpix helped me effortlessly use equations from the Principia in my new work. I now have more time to stand beneath trees and get hit by apples."

Isaac Newton

"Mathpix's AI definitely passes this Turing test!"

Alan Turing
Explore more features and guides on our blog