Scribe: human-powered document conversion
Scribe is a professional human-powered typesetting service to convert printed and handwritten PDFs into editable, publishable documents.
Created for researchers, engineers, and professors.
Get the best from both worlds: fast world class AI-powered OCR, plus verification and editing by human experts. Save time with Mathpix Scribe.
How it works
Send your PDF to
scribe@mathpix.com
with any special instructions on what you need and when you need it by.
Accept standard pricing of $5 per page or request and accept a custom quote.
Our Scribers start working immediately and email you if they have any questions.
You receive your completed document.
1. Create an account with us and add a payment method on file
You can do this at accounts.mathpix.com for free. Note that you do not need to have any active paid subscriptions, but we do need a payment method on file.
2. Send us an email at scribe@mathpix.com with your PDF and any special instructions you may have.
Make sure you email us from the email address associated with your Mathpix Snip account. You can tell us in your email if you're willing to pay the standard price of $5 per page, or whether you'd like for request a discount (for example if you're sending us handwritten content without much content per page). You should also tell us any relevant deadlines.
3. We will send you a quote for the transcription job, if you asked for one.
Once you accept the price for the full PDF transcription, we will charge your card or payment method on file, and begin working.
4. When we are done, your file will appear inside your "Notes" tab in the Snip web app at our Snip web app.
From here you can convert to LaTeX / DOCX / PDF, etc.
5. Once you received your final document, you have 48 hours to review it and request an edit if it's needed.
We will make sure your final document is exactly how you want it.
Pricing
Negotiable
Price is negotiable if you have low text density pages
Use Cases
Some of the ways Scribe can save your time.
Digitizing handwritten lecture notes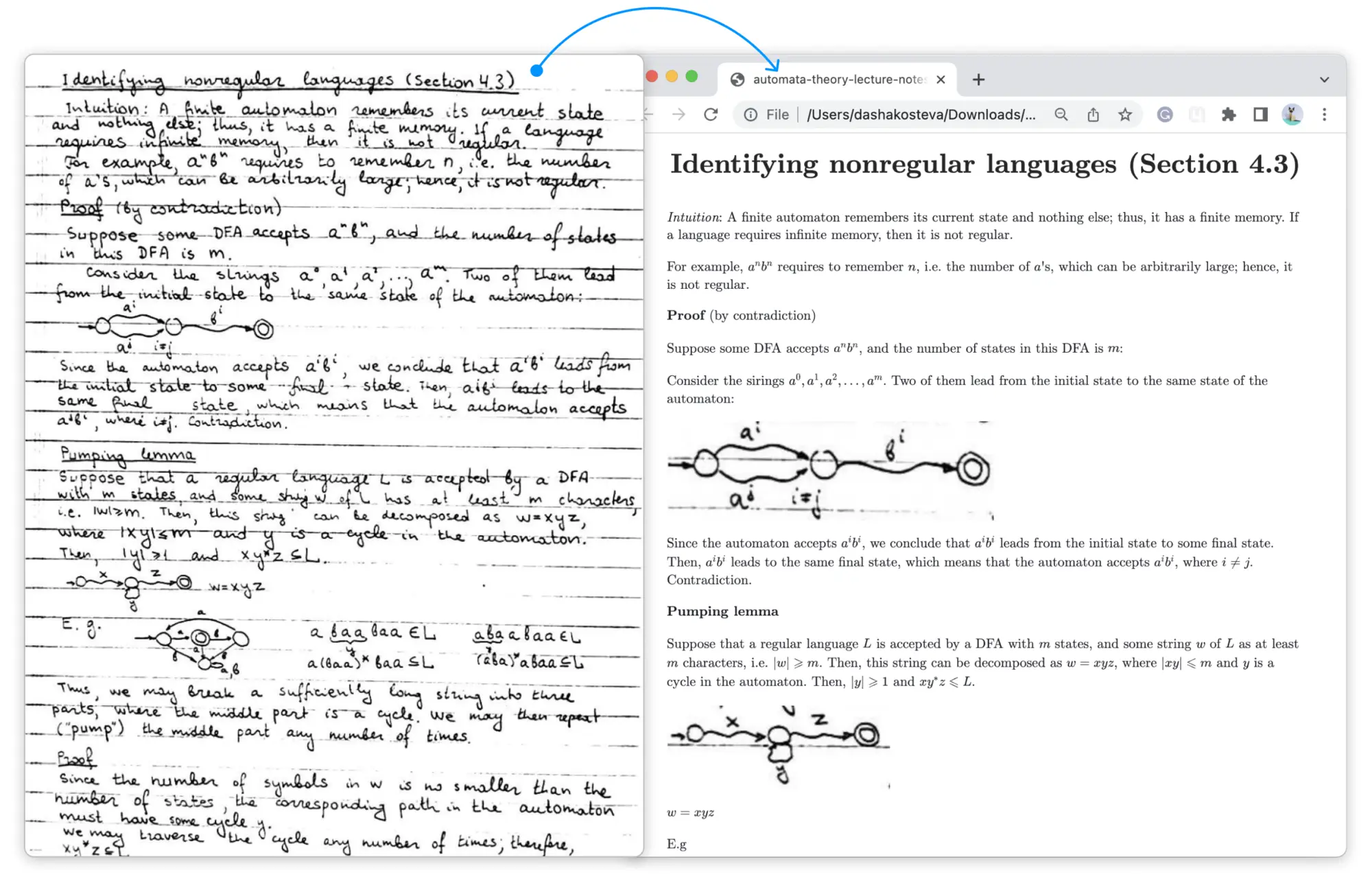 We can take messy handwritten lecture notes and turn them into typeset, nicely formatted, easy-to-read resources for your students or colleagues.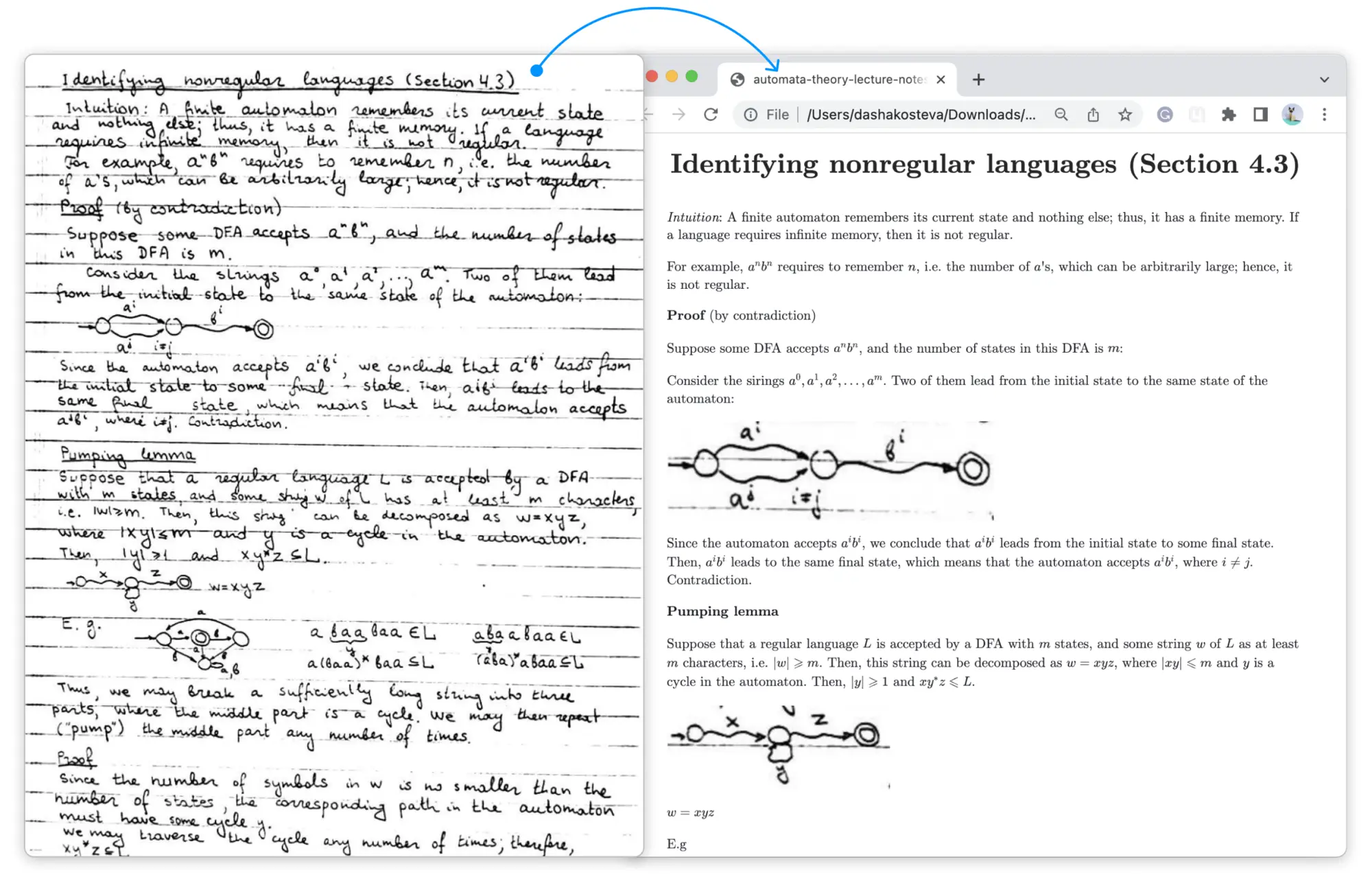 Creating accessible materials for students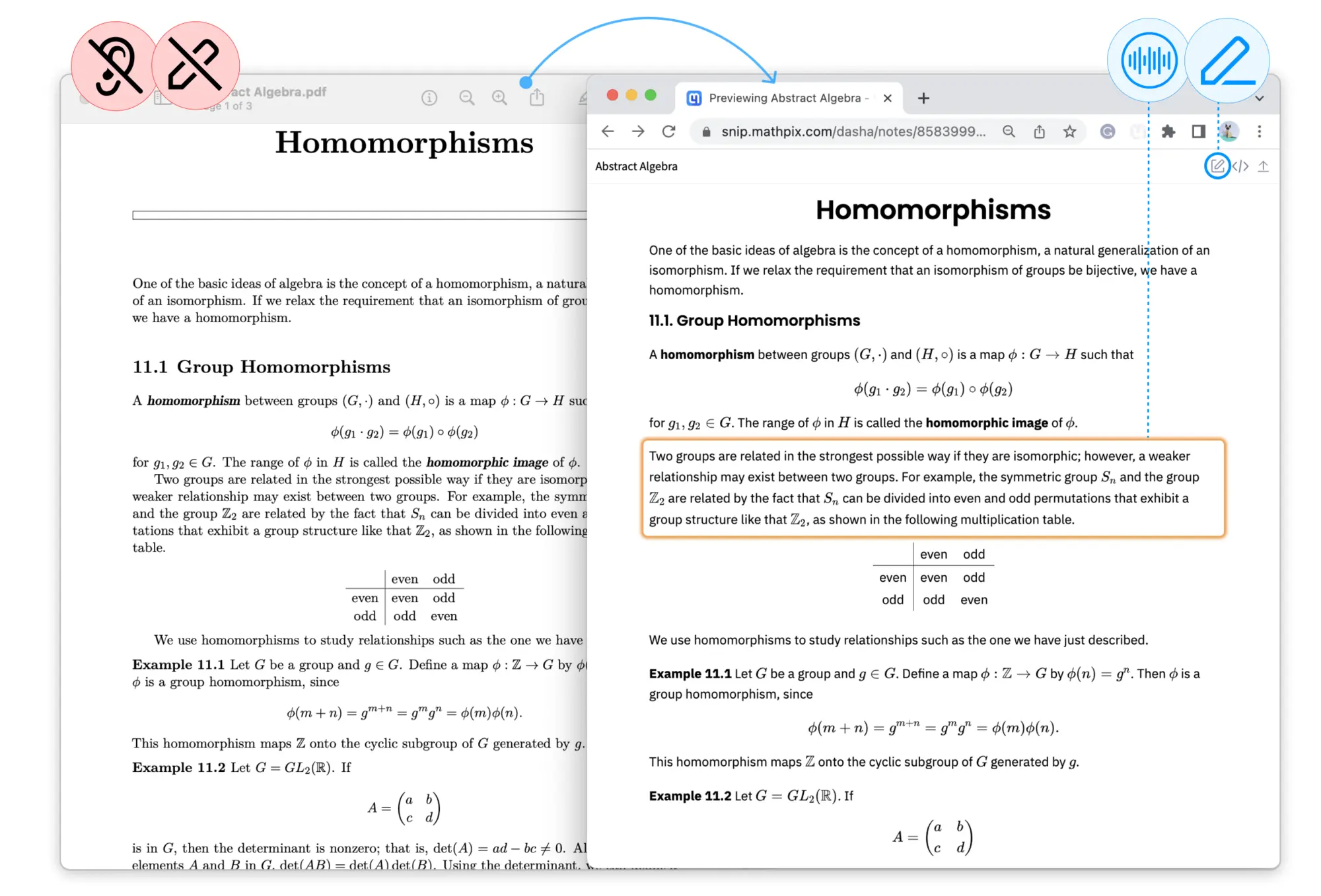 Need to create accessible textbooks and reading materials from PDFs but don't have the time or resources?
Let us do the work for you.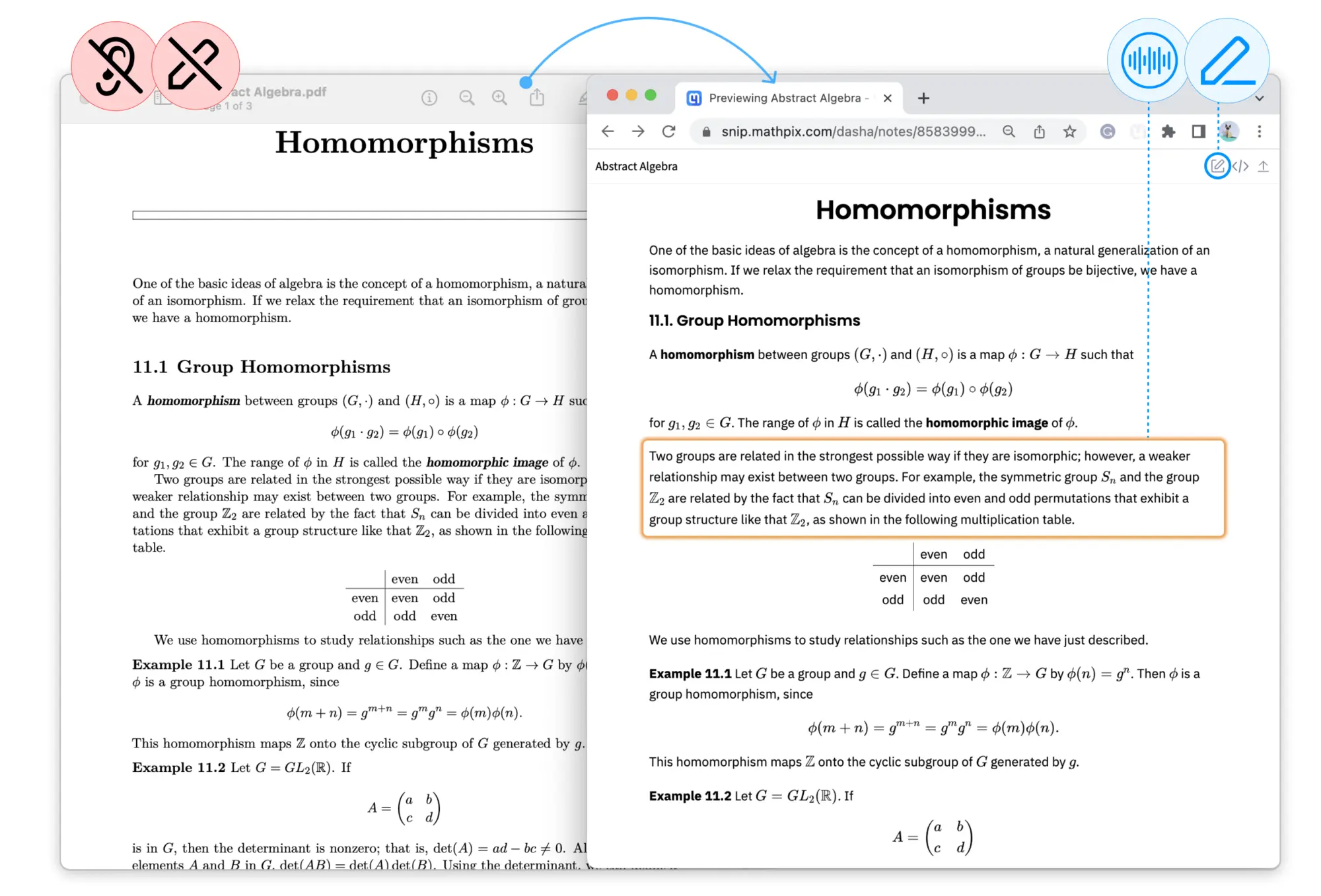 Preserving and translating research articles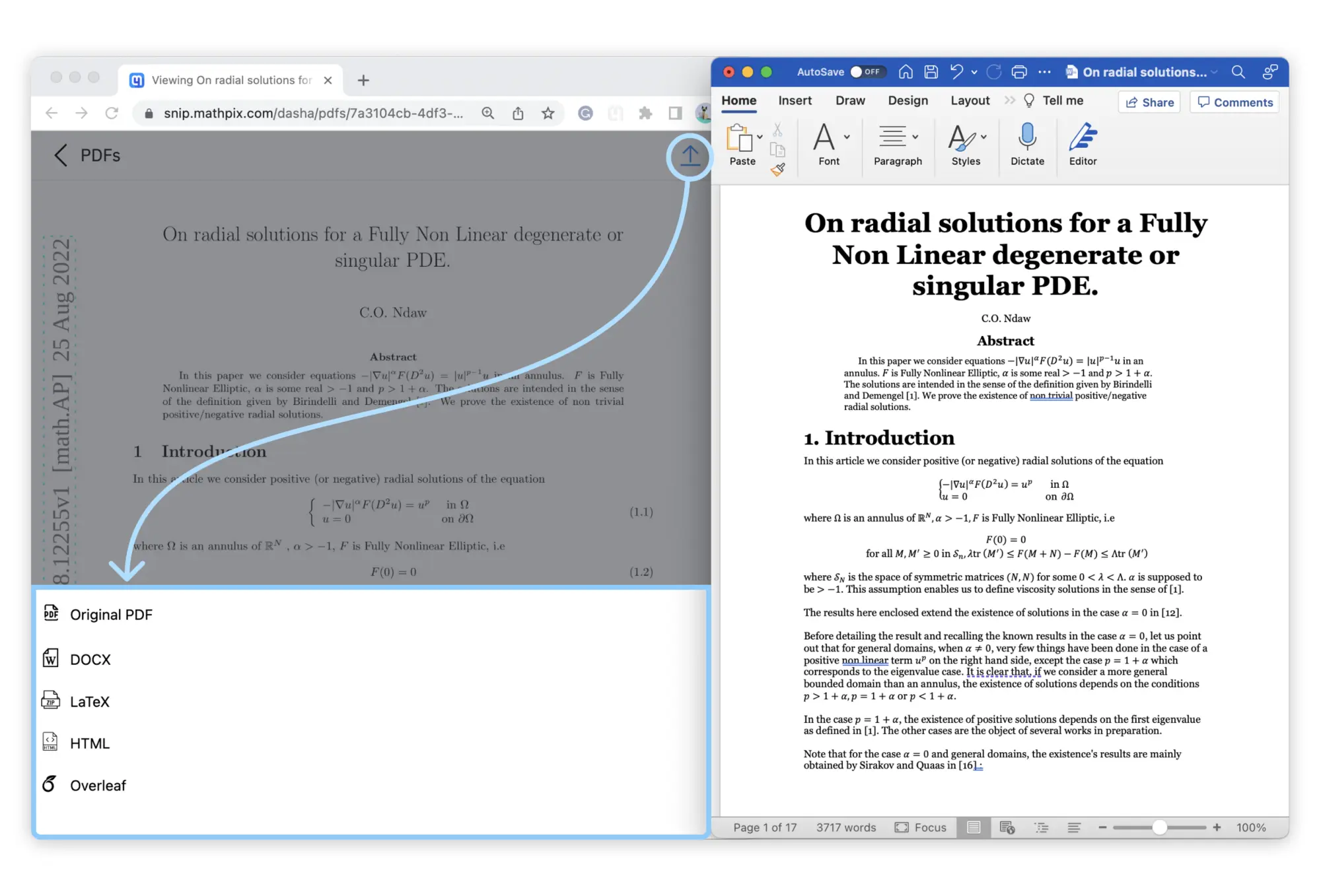 By converting research documents into machine readable text and HTML, we can help preserve important research and make it easier for you to translate them into the language of your choice.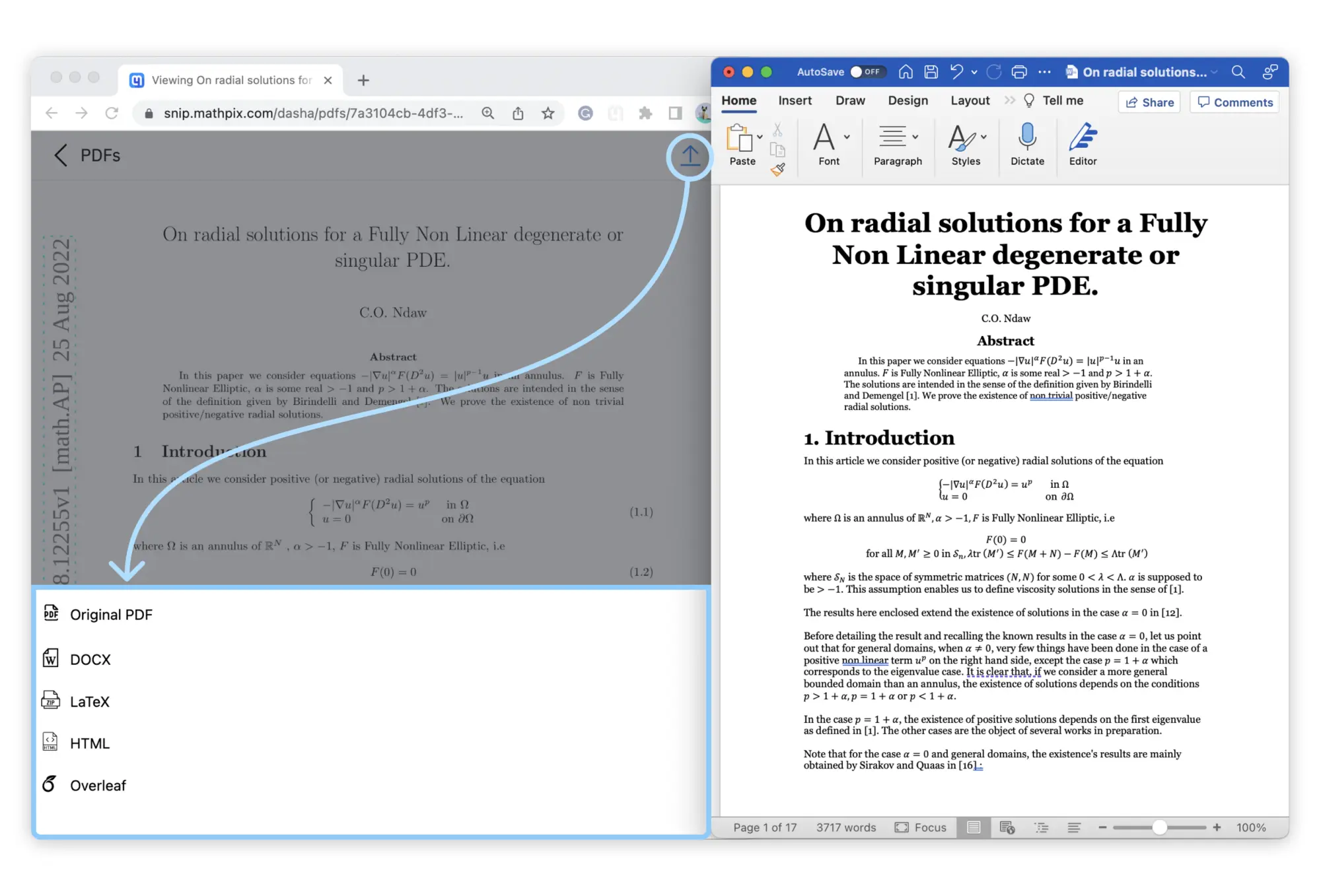 Our humans
Our Scribers are LaTeX experts with STEM backgrounds.
For the time being, we only accept documents in Latin and Cyrillic alphabets.