We are delighted to finally be releasing Snip for mobile! Links to download the apps are available on our landing page mathpix.com.
The Snip mobile app makes it easy to capture and digitize pictures from notebooks, textbooks, and whiteboards. The mobile app syncs images and captured text / LaTeX instantly with your Snip desktop app. You can use the Snip mobile app on its own, but we highly recommend you use it together with the Snip desktop app.
See how easy it is to "copy" a Latex equation from a piece of paper, and paste it into a Markdown document, with the Snip mobile integration: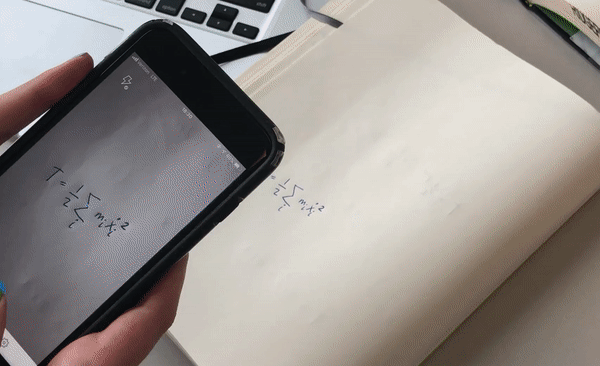 It's like copy paste for the analog world!
Questions or comments? Leave a comment below or send us a note at support@mathpix.com.