Create accessible materials with Snip
Create screen reader accessible documents
Use Snip app to make your work on the documents as fast and simple as possible. Share your accessible files with others by copying public links.
Export PDFs as MS Word for reading on Braille devices
Convert course materials trapped in PDFs to MS Word documents in seconds. The DOCX can then be opened and read on a Braille device like the BrailleSense.
Digitize math into an LMS compatible format
Use the LaTeX format to make importing math to your school's LMS simple. See an example here using Canvas LMS with Snip!
Consume accessible materials with Snip
Read math and science Notes with your screen reader
Use assistive technology to read your Notes in-app or export to accessible HTML files.
Read scientific PDFs with your screen reader
Simply drag a PDF file to the Snip Web and it will be added to your list of readable files. Every PDF becomes screen reader accessible when you open Preview mode, and speech to math feature enables your screen reader to speak math expressions.
Interact with your files on any device
All the files are automatically synced across all of your devices. Open and read anytime and anywhere.
How to convert math to speech
Open Snip and go to Settings (bottom left corner of screen).
Enable the "add speech to math" setting.
Turn on your screen reader.
Open your PDF or Note and select any math part to hear it spoken.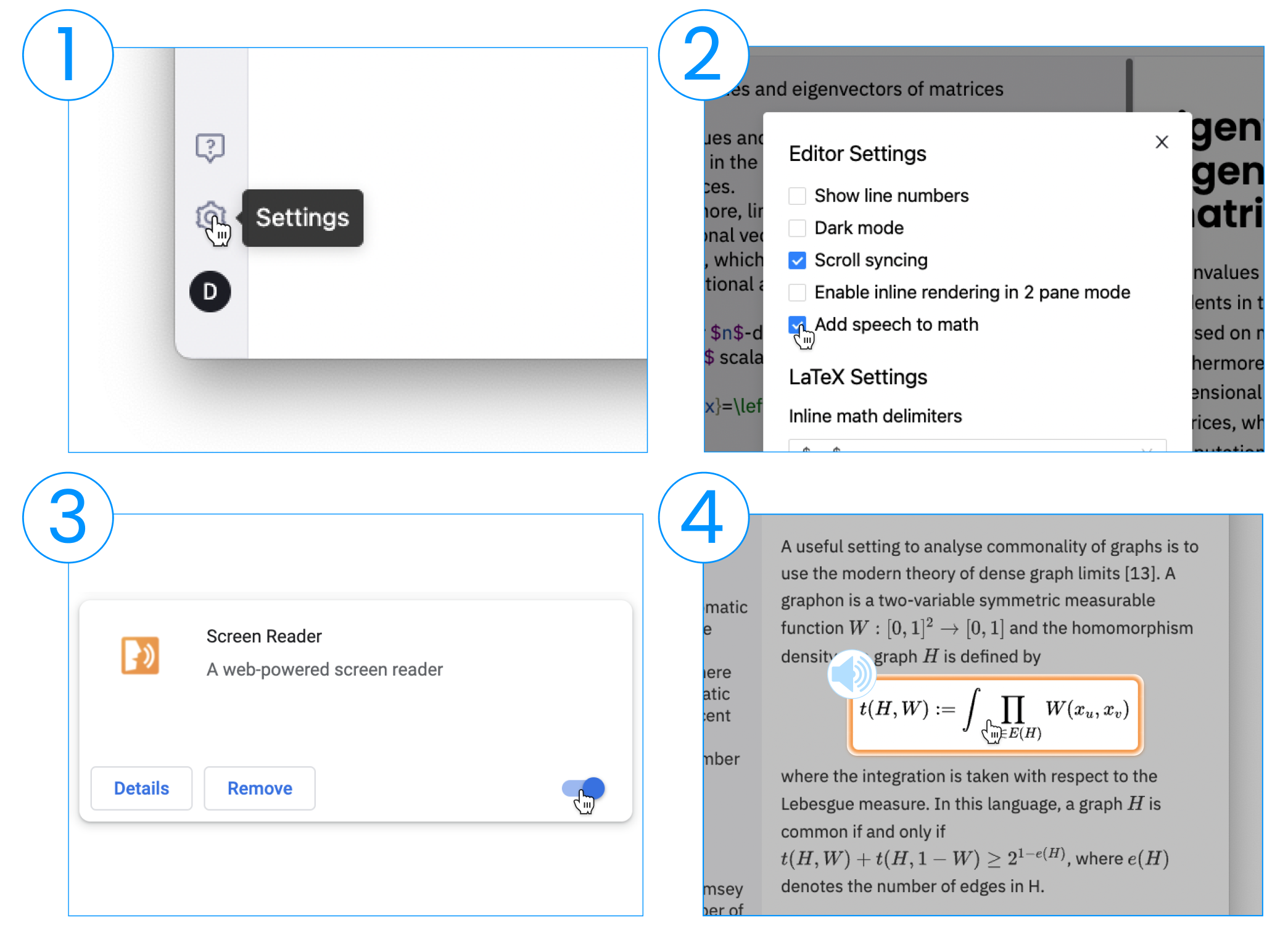 Get Started
Are you a TVI or represent a Disability Resource Center at a school or university?
Contact our sales team
for more information on plans and
pricing
.