Scannable
math worksheets
Free math worksheets that are fun, and grade instantly with the companion mobile app.
Spend more time teaching and less time grading with Mathpix Worksheets. It's the perfect homeschool and after school educational activity for children ages 5-7.
Simply print the PDFs we provide below, solve each problem, and scan them with the mobile app.
* coming soon to Android, email kaitlin@mathpix.com for waiting list
Free printable worksheets
Grade 1*(Ages 5-6)
Addition, 1-20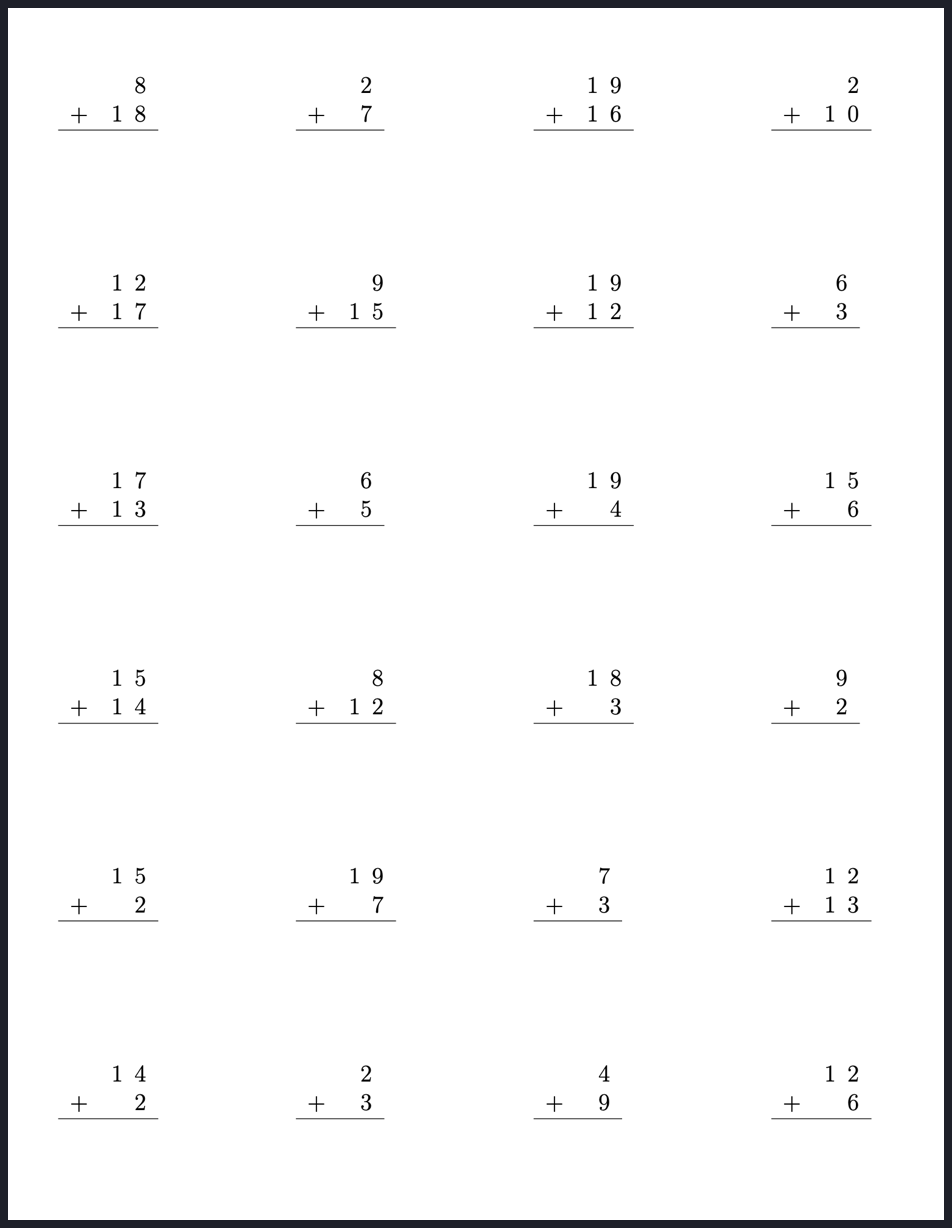 Subtraction, 1-20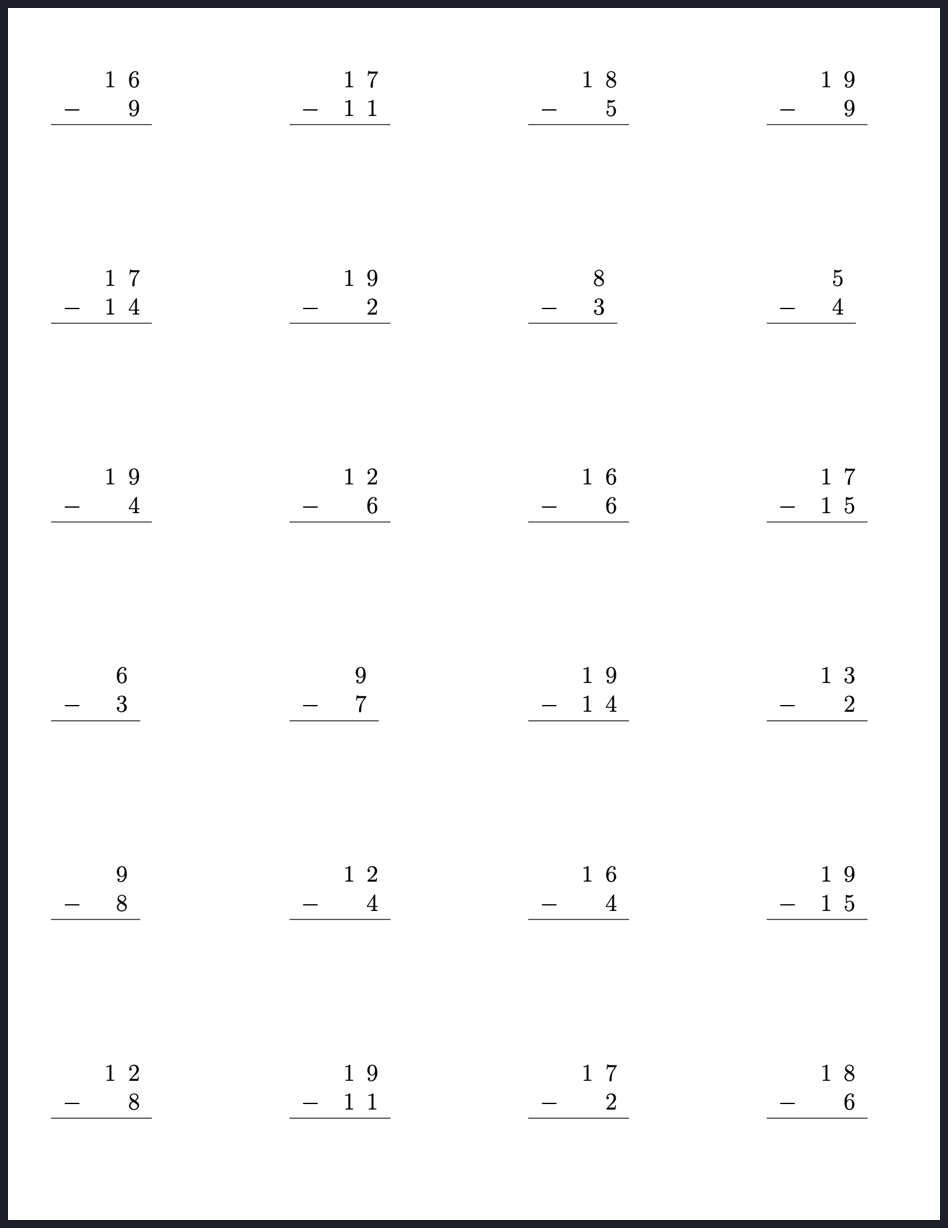 Addition, 1-100**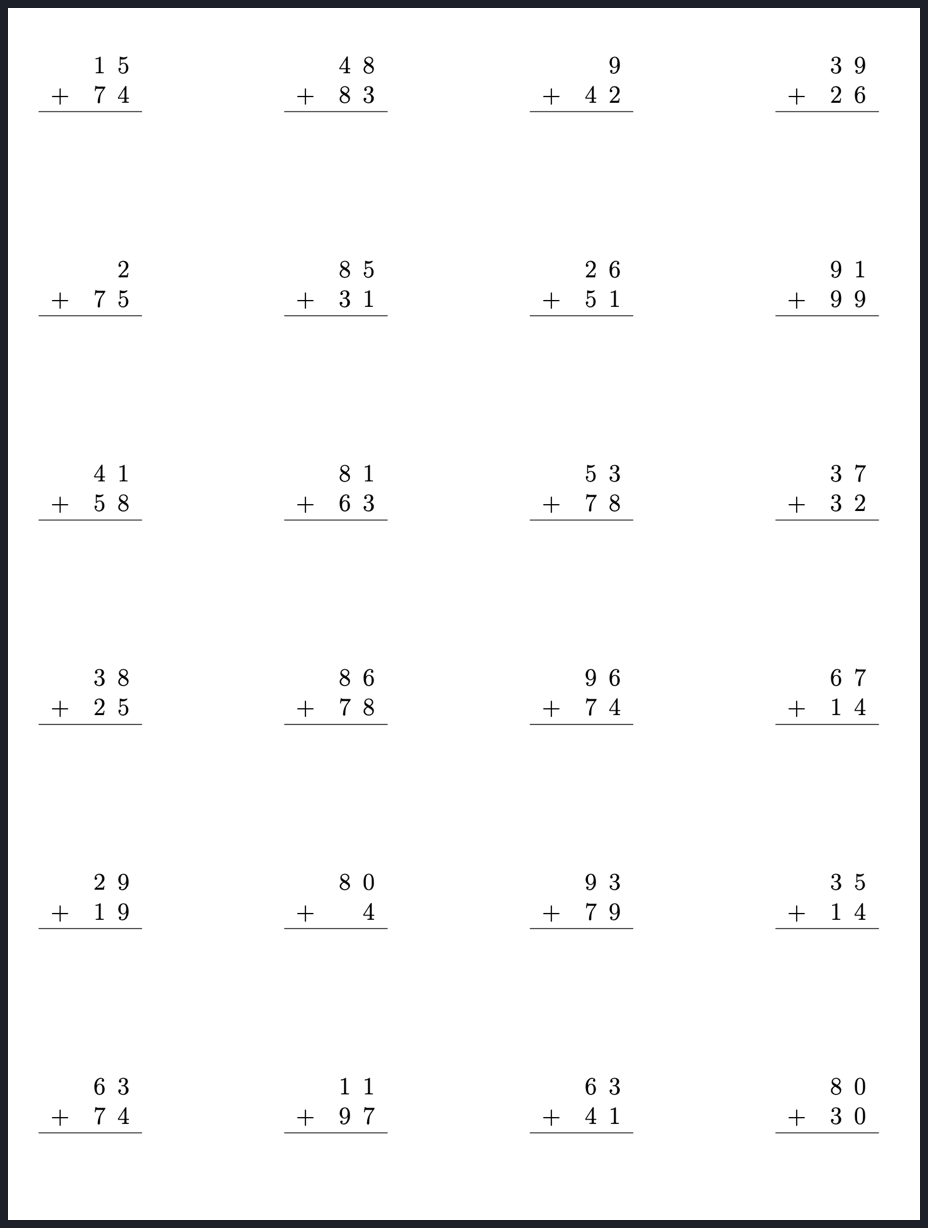 Grade 2*(Ages 6-7)
Subtraction, 1-100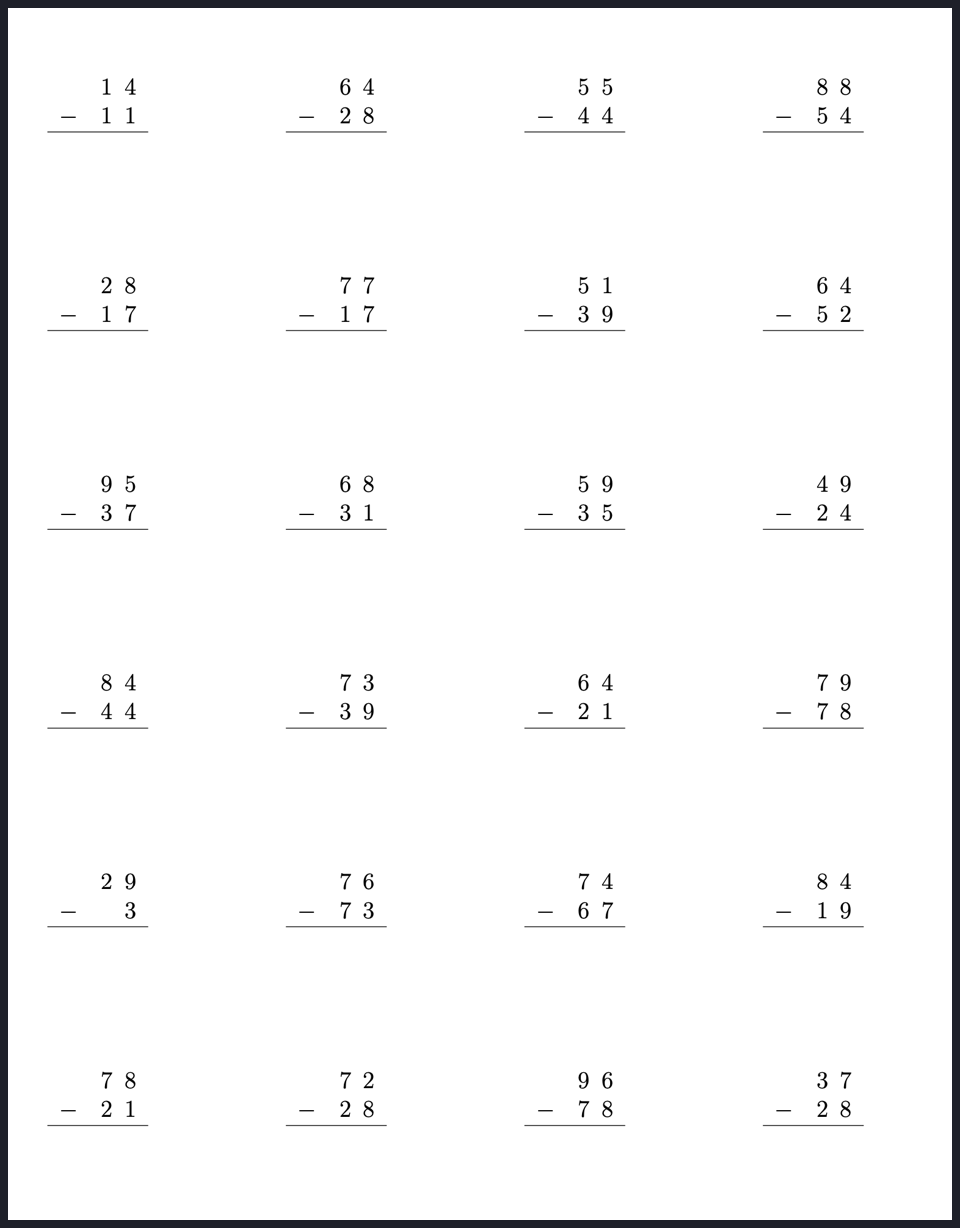 Add & Subtract, 1-100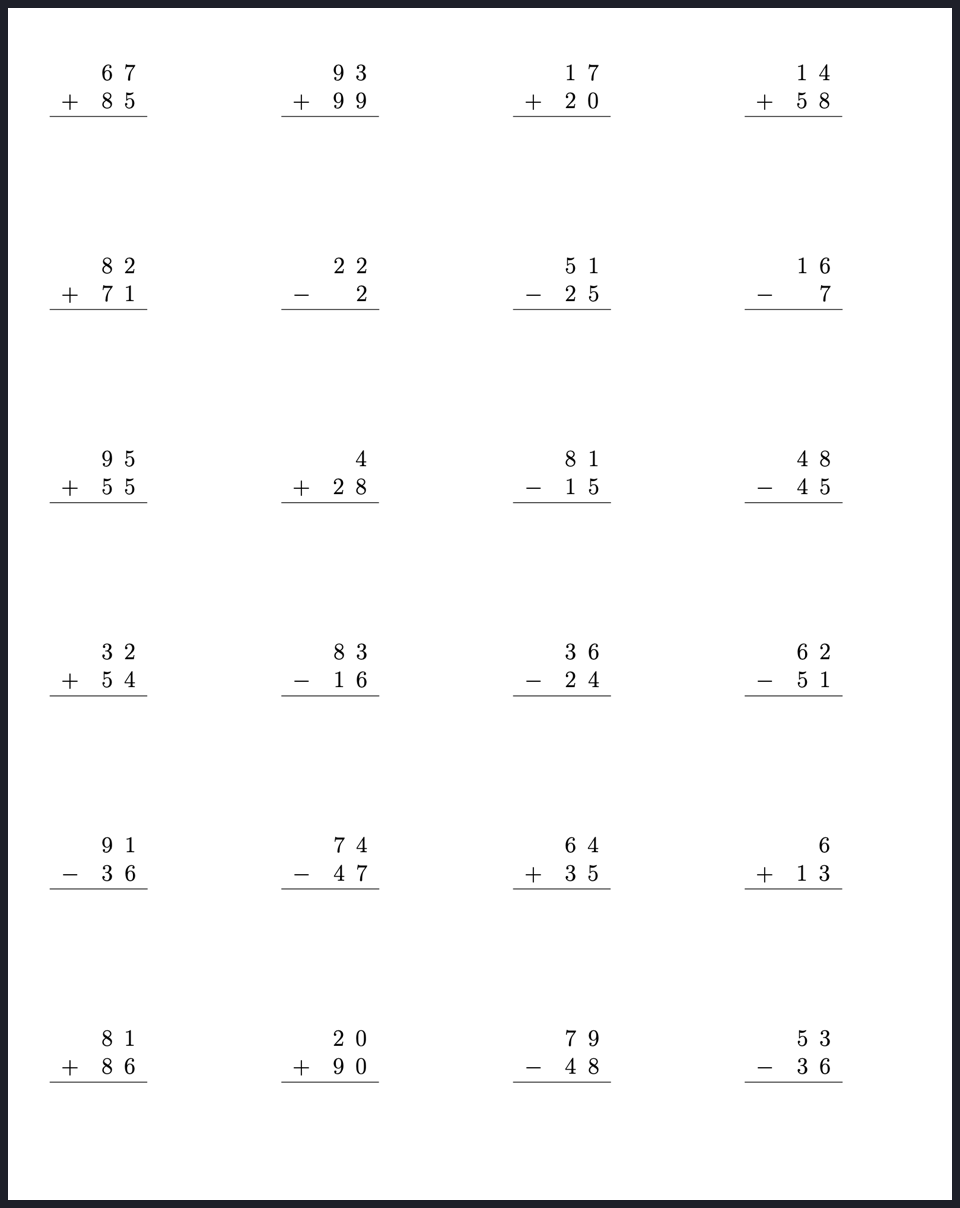 Add & Subtract, 1-1000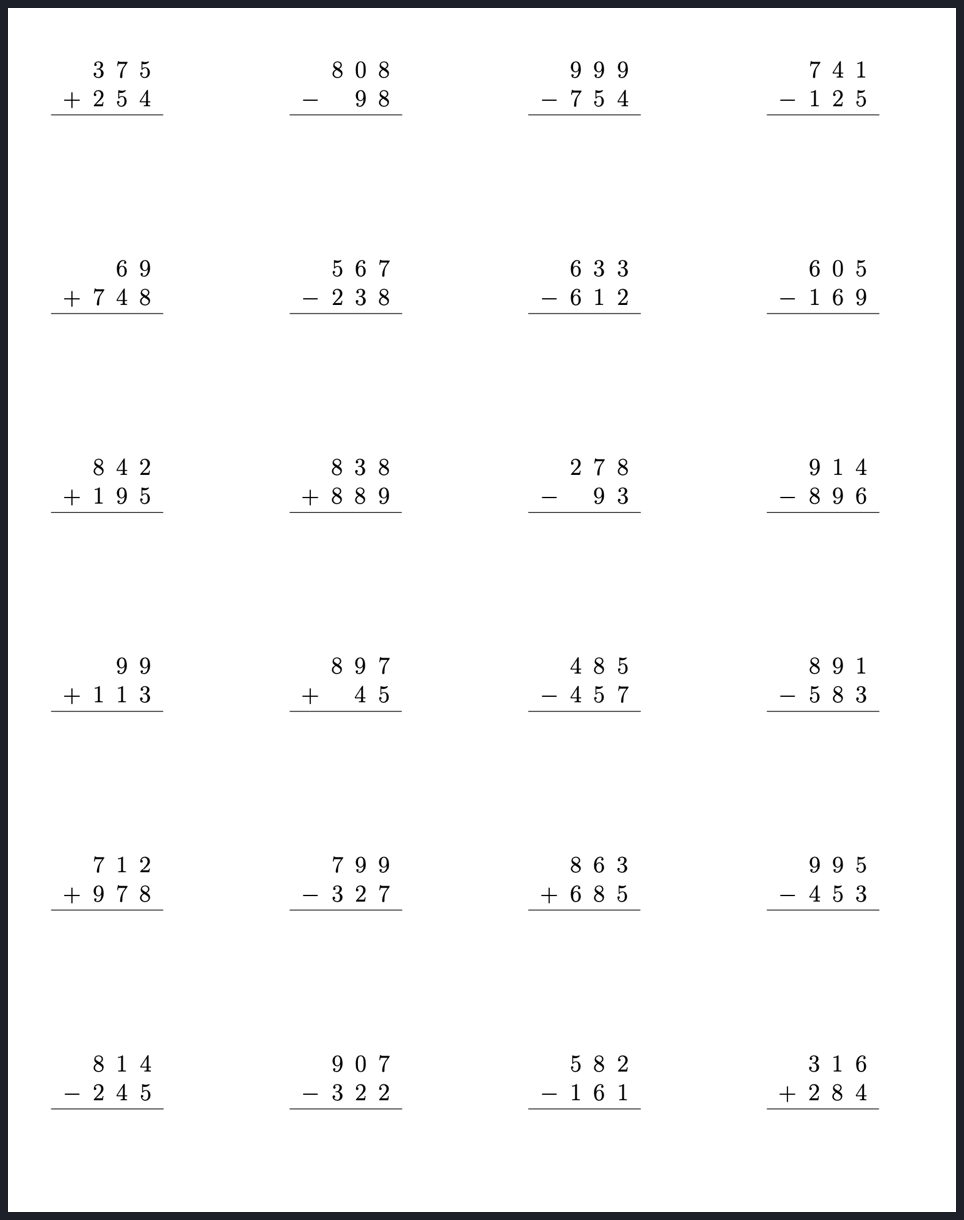 * Grade levels based on Common Core® standards
** Challenging for grade level
How it works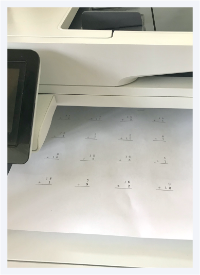 Print*
Download and print
Mathpix Worksheets at home.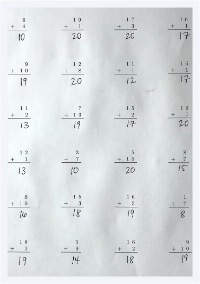 Solve
Solve each problem by hand.
Scan
Use the app to take a picture
of the whole worksheet.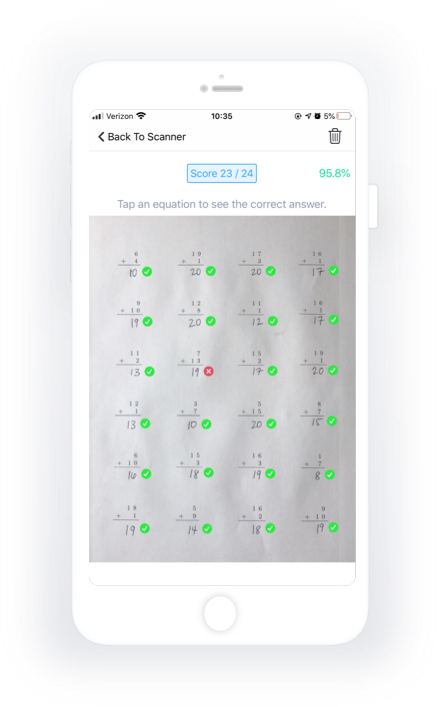 Grade
The worksheet is graded instantly!
Tap any problem to see the
correct answer.
* Don't have a printer?
Email kaitlin@mathpix.com and we'll print and ship 100 worksheets to you! (limit once per customer)
Worksheets App Pricing
Mathpix Free

Best for occasional studying

$0

per month

500 Worksheet scan & grades

Contact us for a higher limit

Mathpix School

Best for schools & tutoring centers

Contact us!

Want to buy licenses for your school or tutoring center? Email us for plans and pricing.